The Truth About The Boys Star Antony Starr's Incident With The Law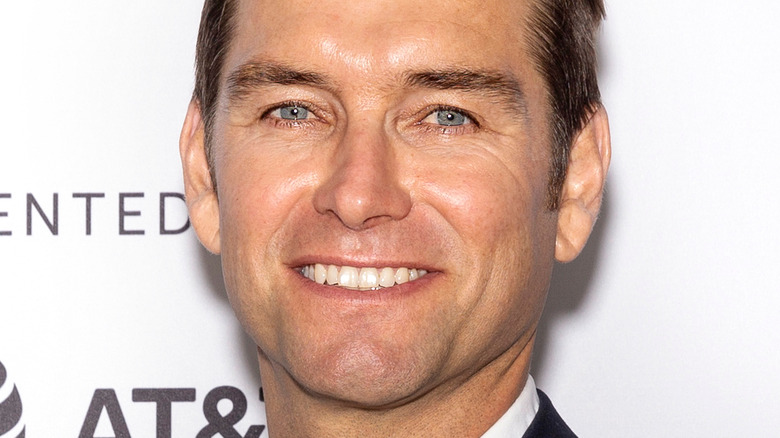 Ovidiu Hrubaru/Shutterstock
As Homelander on Amazon Prime's "The Boys," Antony Starr is the epitome of the old saying, "Never meet your heroes." On a show that analogizes superheroes with celebrity worship, Homelander is viewed by the masses as a patriotic boy scout (with the powers of Superman). When the cameras aren't rolling, though, Homelander is a narcissistic mass murderer with mommy issues. As Starr told GQ, the character's inherent duality drew him to the role. "I really love being able to turn that on its head and explore the messiness of what is arguably a more realistic take on superheroes," the New Zealand native said. 
Some have wondered if Starr's heavily praised performance as Homelander was rooted in some reality off-screen. As one Twitter user noted, "This man is too good at his job to be 100% acting." Starr himself admitted that some of his off-screen behavior may have bled over unintentionally. As he told Inverse of Homelander's trademark death glare, "I have no idea that it's happening ... Maybe I need to get control of it because I do often get misunderstood in real life." 
Unfortunately, having a thousand-yard stare isn't the only thing some have identified in both Starr, the person, and Homelander, the character. Following a March run-in with the law in Spain, many were left wondering just how much of the actor is in his fictitious supervillain. 
Antony Starr's Spain pub altercation reportedly got bloody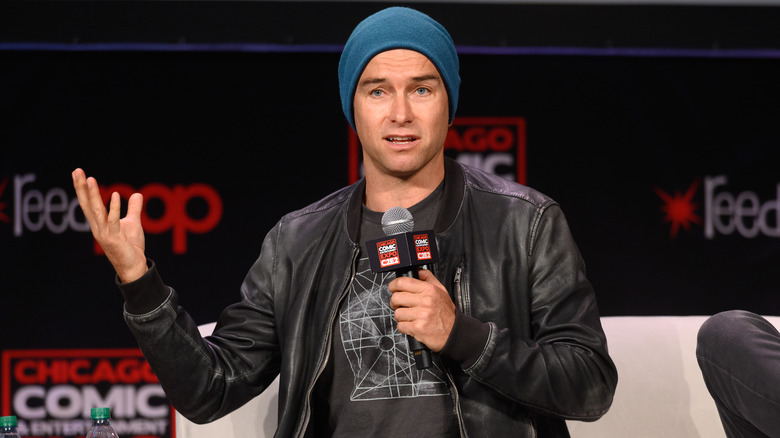 Daniel Boczarski/Getty Images
Antony Starr's 2022 trip to Spain was a little more action-packed than anyone anticipated. In February, Deadline reported that Starr was in Spain's resort city, Alicante, to film a Guy Ritchie action flick, and "The Boys" star seemed to be having a little too much fun. On March 2, Starr was arrested on suspicion of wounding a 21-year-old chef at a local pub, per the Daily Mail. The chef, Bathuel Araujo, told local outlet Información (via the Mail) that he had asked Starr to curb his "very drunk" behavior after it perturbed him — a suggestion to which Starr allegedly didn't take kindly. Starr reportedly punched Araujo twice in the face and hurled a glass at him. "After he punched me I was dizzy and that's when he hit me with the glass by his left eyebrow," Araujo claimed. Reportedly, the chef also received four stitches for the glass-induced injury. Yikes!
Spending two nights in police custody, per a spokesman for Spain's National Police, Starr pled guilty to assault charges in an Alicante court, receiving a 12-month jail sentence. In Spain, however, prison sentences of under two years are suspended if the offender lacks a criminal record, as was true for Starr. (That is, as long as he paid his court-ordered fine of $5,464.97 within 72 hours.)
And to think, just a day before his arrest, Starr was taking tourist-y boat selfies along the Costa Blanca coastline...
Antony Starr's arrest didn't change his co-stars' opinions of him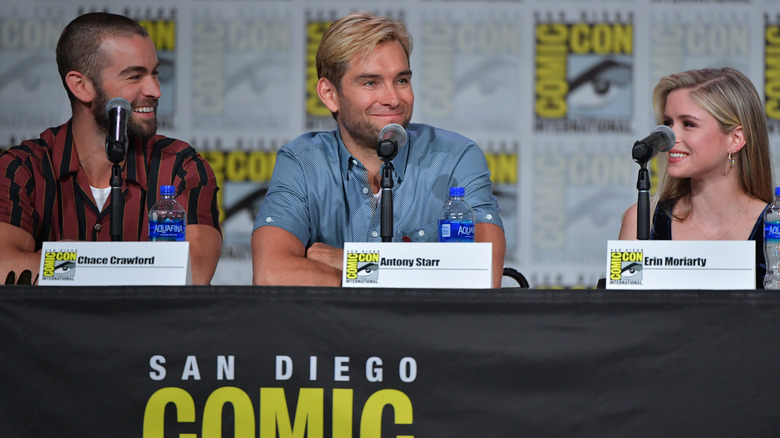 Amy Sussman/Getty Images
Unlike Homelander, Antony Starr owns his mistakes. In a late May New York Times profile, Starr broke his silence over his March conviction in Spain. Not disputing the allegations published in the media, Starr said, "I got myself into a situation that was negative and I reacted poorly, and the way forward from that was very clear. It was quite simply to take ownership of it, which I do, and then really learn from it and move forward." 
To Starr's credit, you'd be hard-pressed to find a colleague with one bad word to say about the man. Erin Moriarity, who portrays Homelander's nemesis, Starlight, on "The Boys," is oft-tortured on-screen by Starr's character. Off-screen, however, Moriarity told The Times it isn't hard to "shake it off at the end of the day." "It definitely helps that Antony, in addition to being professionally present as a human being, is so unlike Homelander and so kind and so funny," she said, adding that there is "no world in which I would feel uncomfortable or unsafe" continuing to work with Starr. 
In fact, Starr's biggest sin on the set of "The Boys" might be punctuality-related. When asked during a BuzzFeed Celeb-hosted game of "Who's Who," Starr's cast-mates named him "most likely to show up late to set with a cup of coffee." Starr took the facetious jab in stride, quipping at the time, "It would be me; I plan on coming late everyday."