The Sad Truth About Winona Ryder's Childhood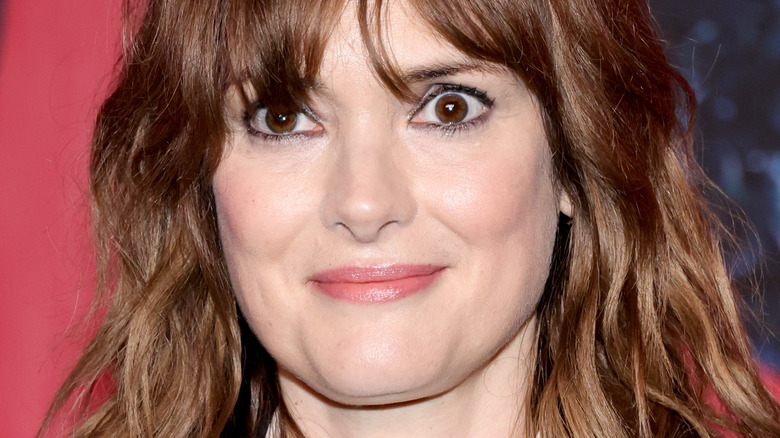 Theo Wargo/Getty Images
Winona Ryder is a legendary actor who dominated the Hollywood scene back in the '80s and '90s. She has starred in major films and television shows like "Beetlejuice," "Edward Scissorhands," and "Show Me a Hero" to name a few (via IMDb). Aside from being one of the industry's leading actors, she is also widely known for being in a relationship with Johnny Depp, with many referring to her as his first love. According to Page Six, the former duo first started dating back in 1989. They took their relationship to the next level after only five months of dating and got engaged. Unfortunately, the two ended their engagement after spending more than three years together, which was really hard on Ryder, according to Us Weekly. 
"I had my first real relationship with Johnny, a fiercely deep love that I don't know that I'll ever [have again]," she told  Cinema. "The first love is like that, isn't it? I don't know today. It was a real wild time back then." 
While Ryder struggled to cope with her breakup, this wasn't the first time she dealt with a heartbreaking situation. 
Winona Ryder was bullied because of her clothes and short hair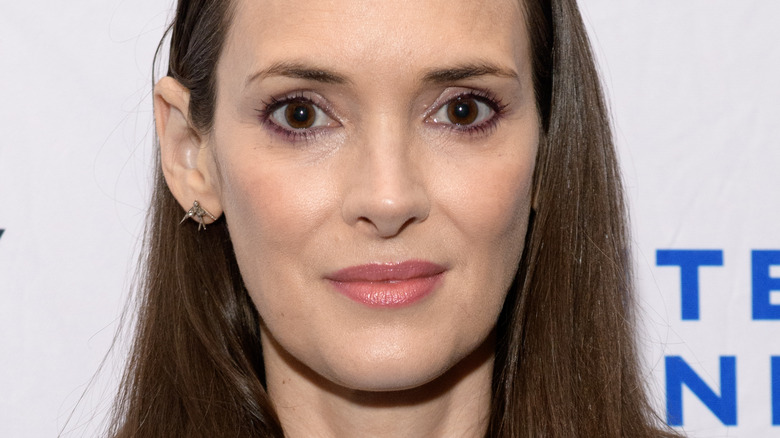 Noam Galai/Getty Images
Winona Ryder opened up about a difficult time during her middle school years at Kenilworth Junior High in Petaluma, California. The "Little Women" star revealed she used to get bullied because she wore men's baggy clothes and her hair was so short, she was often mistaken for a boy. "As I went to the bathroom I heard people saying, 'Hey, f****t'. They slammed my head into a locker. I fell to the ground and they started to kick the s**t out of me," she said in Nigel Goodall's book, "Winona Ryder: The Biography" (via People). "I had to have stitches."
Although Ryder had the worst luck with her bullies, she thought things would change for the better and improve her standing with the cool kids after she landed a lead role in the 1988 film "Beetlejuice." "I remember thinking, 'Ooh, it's like the number-one movie. This is going to make things great at school,'" she told Marie Claire UK in 2017. It didn't. In fact, Ryder revealed that it made life harder for her. "They called me a witch."
The "Black Swan" actor also admitted to The New York Times in 1990 that the mean girls in her class used to call her names like "weirdo" and "throw Cheetos" at her because of her appearance. However, just like the saying, "What goes around comes around," Ryder was able to get revenge several years later. 
Winona Ryder got revenge on her bullies years after becoming a Hollywood star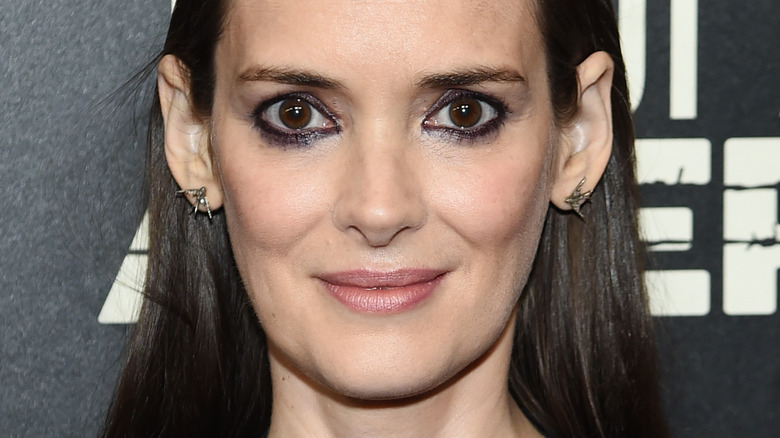 Jamie Mccarthy/Getty Images
During an interview with Harper's Bazaar, Winona Ryder recalled the moment she was able to stick it to her middle school bullies years after she graduated and turned into a Hollywood star. The "Star Trek" actor revealed that she was at a coffee shop in Petaluma one day when one of the girls who used to traumatize her walked up and had a shocking request. "'Winona, Winona, can I have your autograph?' and I said, 'Do you remember me? I went to Kenilworth,'" Ryder explained (via Intelligencer). "Remember how, in seventh grade, you beat up that kid?" Even though the girl vaguely remembered, Ryder seemingly told her to "Go f**k yourself!" 
Although the "Heathers" star was one of the biggest actors during her time, her career seemingly fizzled out after she was caught shoplifting in 2001, per OK! "It did slow down," she told Harper's Bazaar in June. "This business is brutal. You're hearing, 'It's going to be impossible to come back,'" she added. However, after more than two decades, the "Mr. Deeds" actor has returned to Hollywood in a major way. 
While chances are most people know who Ryder is, Gen Zers know her as Joyce Byers from Netflix's "Stranger Things." According to Time, Ryder joined the hit series in July 2016 and the success of that show essentially revitalized her career. Now, Ryder's bullies are forced to see her face every time they go to stream TV.