R. Kelly's Ex-Girlfriend Kitti Jones Accuses Him Of Abuse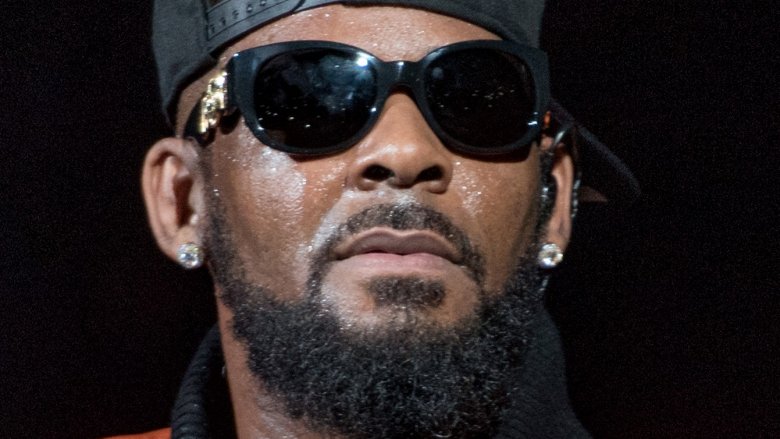 Getty Images
R. Kelly is facing new allegations made by an ex.
In a report published by Rolling Stone, radio DJ Kitti Jones accused her ex-boyfriend R. Kelly (full name Robert Sylvester Kelly) of abusing her between 2011 and 2013, detailing moments of alleged punishment and sexual coercion performed by the singer.
She claimed that, after she and the singer got together following months of text messages, R. Kelly became "like a drill sergeant," ordering her around when the two were having sex and attempting to "train" her. Jones first brushed off his behavior, assuming he had "weird ways of getting off." However, according to her, his treatment of her only worsened.
She alleged that he started controlling her life, telling her what to wear and who to talk to—and even ordering her to greet him as "Daddy" every time he entered the room.
Jones claimed that he later had her move into his recording studio, where other girlfriends of his reportedly lived. There, Kelly allegedly watched the women via camera, punishing them if they attempted to leave without permission by taking away their phones or starving them. Jones says that Kelly also forced the women to perform sexual acts with one another or with him, punishing them if they did not comply with his demands.
"Ninety-nine percent of the time, I didn't want to do it and I would tell him I didn't want to do it," Jones told Rolling Stone. "It was the most horrible thing. People look at it and go, 'Oh, you're grown.' No. You have to actually be there to know exactly what it felt like for a person to overpower you and make you feel like there's nothing for you outside of him."
This isn't the first time that Jones has spoken out against Kelly in the press. In July 2017, BuzzFeed News published a report, detailing a reported sex cult run by Kelly. In the article, Jones, along with two other women, opened up about the abuse they faced at the hands of the singer.
In response to Jones' recent allegations, a rep for Kelly released a statement to E! News. "Mr. Kelly is aware of the repeated and now evolving claims of Ms. Kanika 'Kitti' Jones.  It is unfortunate that Ms. Jones, after public statements to the contrary, is now attempting to portray a relationship history with Mr. Kelly as anything other than consensual involvement between two adults," the statement read. "As stated previously, Mr. Kelly does not control the the decision-making or force the actions of any other human being, including Ms. Jones, by her own admission. Any claim of wrongdoing of any kind or of mistreatment of any woman by him is false, ill-motived and defamatory."
While we wait to learn if any new details emerge about the singer's alleged abuse, read all about the dark secrets Kelly has tried to hide.