Benson Star Robert Guillaume Dead At 89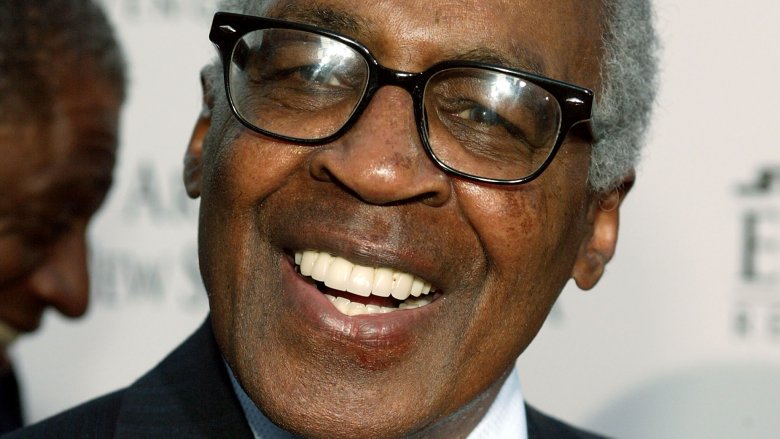 Getty Images
The Emmy-winning actor has passed away.
The Associated Press reports that Robert Guillaume died in his Los Angeles home after a battle with prostate cancer on Tuesday, Oct. 24, 2017 (via The Hollywood Reporter). He was 89 years old.
Guillaume was a talented actor who is probably best known for playing butler Benson DuBois on the ABC sitcoms Soap and Benson, for which he won two Emmys. He also starred in Sports Night (1998-2000) as Isaac Jaffe and voiced Rafiki in The Lion King (1994), reprising the role for the film's sequels and video games. He also acted in a number of movies, including Seems Like Old Times (1980), Lean on Me (1989), and Death Warrant (1990)—not to mention The Meteor Man (1993), First Kid (1996), Spy Hard (1996), and Big Fish (2003).
In 1989, Guillaume starred in his own TV show, The Robert Guillaume Show, which centered around an interracial relationship. He'd later go on to narrate the HBO cartoon series Happily Ever After: Fairy Tales for Every Child (1995-2000).
Guillaume also enjoyed a successful career in musical theater, snagging a Tony nomination for his work in Guys and Dolls in 1977 and starring in productions like The Phantom of the Opera.
In 1995, Guillaume won a Grammy for narrating The Lion King read-a-long book.
Our thoughts are with Guillaume's loved ones during this difficult time. He will be missed.