Yolanda Hadid And David Foster Finalize Their Divorce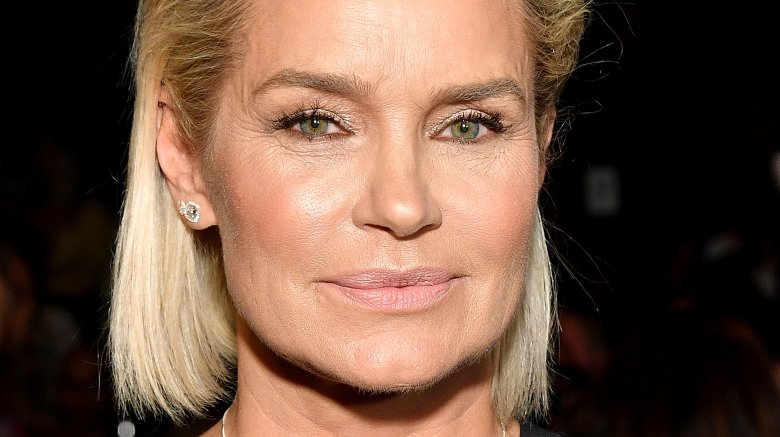 Getty Images
These two are through.
E! News reports that Real Housewives of Beverly Hills' Yolanda Hadid and music producer David Foster finalized their divorce on Oct. 16, 2017. The paperwork was filed at the Superior Court of California County of Los Angeles and it apparently stipulated an agreement of spousal support and attorney fees, which E! News says Hadid requested, along with a plan on how to split their shared properties.
Hadid and Foster, who had married in November 2011, previously announced their separation in December 2015. "Sadly we have decided to go our separate ways," the couple told People at the time. "We've shared nine beautiful and joyous years together. During that time we experienced love, friendship and the inevitable challenges that come with managing a marriage, careers, blended families and health issues."
"We are grateful for the years we've spent together and believe wholeheartedly that we did our best," the statement continued. "I hope that we can pave the road ahead of us with all we've learned and with the love and respect we will always have for one another."
Soon after, Hadid filed for divorce, listing their date of separation as November 2015 and citing "irreconcilable differences" as the reason for their split (via People).
While there, of course, may have been a number of factors contributing to the couple's breakup, Hadid, 53, admitted their her 2012 Lyme disease diagnosis may have been partly to blame. "Well, chronic long-term illness is extremely challenging," Hadid told host Andy Cohen during an appearance on Watch What Happens Live (via E! News). "Not only for the person sick but also for the caregiver. It for sure changed the dynamic of the relationship."
Since their split, Foster, 67, has appeared to move on to a new relationship with singer-actress Katharine McPhee, 33. Hadid, however, has admitted that she's not yet ready to date again.
While we wait to see what's in store for both parties, read up on the ugly truth of their divorce.