Whatever Happened To Joe Millionaire?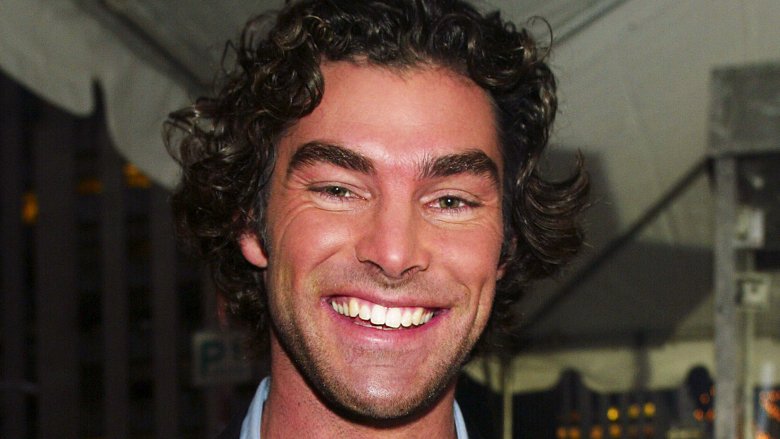 Getty Images
Evan Wallace Marriott was just 28 when he shot to superstardom. It was 2003, reality TV was still in its infancy (Survivor had debuted just three years earlier) and Joe Millionaire took the small screen by storm, playing a big part in solidifying the genre's popularity.
Millions tuned in to watch the heavy equipment operator from Virginia Beach trick 20 ladies into believing he had inherited $50 million while trying to find love. It was like The Bachelor, but built on deceit. Following finale night, which had an audience of 40 million, everyone knew Marriott's name. Then he disappeared. Here's what really happened to the reality TV hunk.
He got his start on Fox's 'biggest hit' show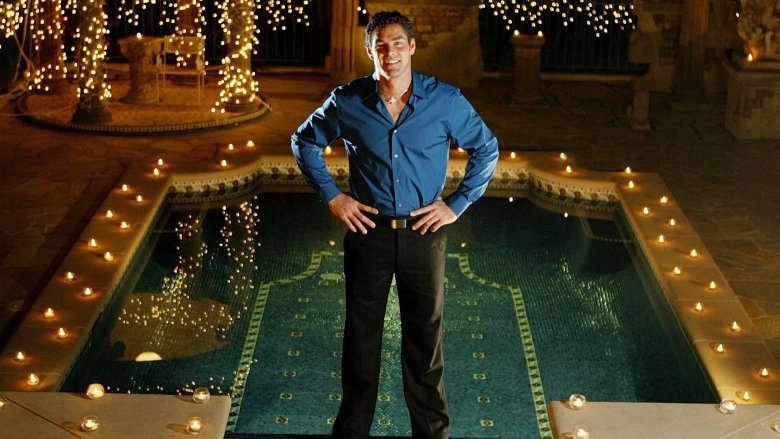 Getty Images
When the Joe Millionaire finale aired on February 18, 2003, no one could have predicted the huge audience it would attract. A whopping 40 million viewers tuned in to see Marriott choose Zora Andrich, making it "the most watched entertainment show of the television season," as well as "the most watched entertainment show in the 17-year history of the Fox network." Despite its popularity, however, as the NY Times pointed out, "because the show depended on deceiving its contestants, it is not a candidate for a sequel," so Season 1 was the beginning of the end.
A secret modeling career threatened to tarnish his name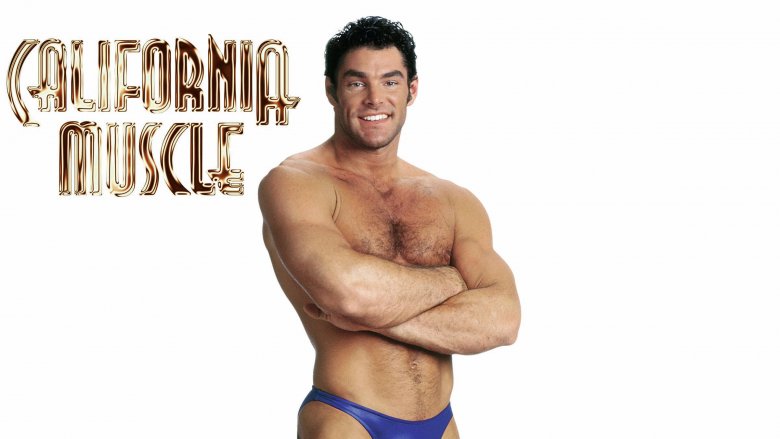 Getty Images
During his stint on Joe Millionaire, Marriott never let on that he had a raunchy past in the modeling world. That is until The Smoking Gun got a hold of a skimpy photoshoot in which the eligible bachelor was seen posing in "swimwear, thongs, and leatherette underwear" that left very little to the imagination. Taken in 2001, the snaps were featured in California Muscle's biannual catalog, as well as on the brand's site. "Evan was short of cash and looking for work," California Muscle vice president Simon Nicholson told the publication. "He had a great face so we did a shoot with him" for which he was paid $1,000.
His Joe Millionaire relationship didn't work out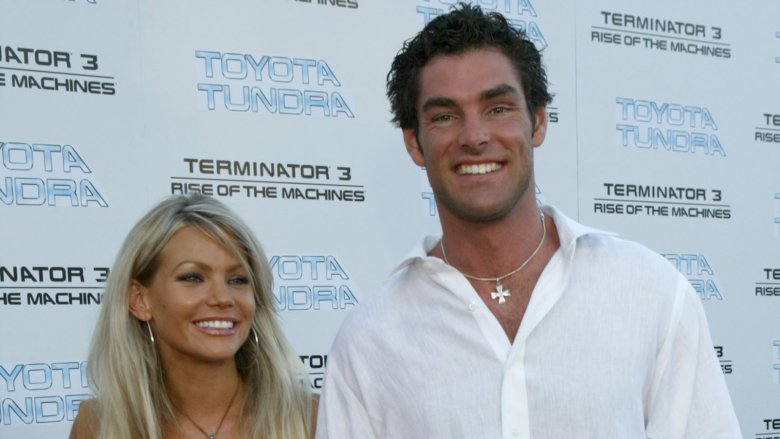 Getty Images
Even though the show's winner, Zora Andrich, seemed totally unfazed by the shocking news that her beau wasn't a millionaire, but rather a construction worker making $19,000 per year, the couple's seemingly happy ending wasn't meant to be. On finale night, Andrich happily accepted a diamond ring and half of the million-dollar grand prize, but the relationship failed to bloom. 
When The Trentonian caught up with her in 2014, she was teaching yoga, acting in infomercials — "If you have insomnia, you've probably seen me!" —  and spending time with her two kids, as well as her new boyfriend.
Around that same time, Marriott told Vulture that during the show's taping, he "was talking to a girl named Amy, who I broke up with before I went to do the show, because I was trying to get back together with her," he confessed. "I should have won an Emmy for that dance and kiss with Zora at the end of that show, because all I wanted to do was get back to Amy," he added, revealing that their relationship may have been doomed from the very start.  
Fox dumped him after finale night controversy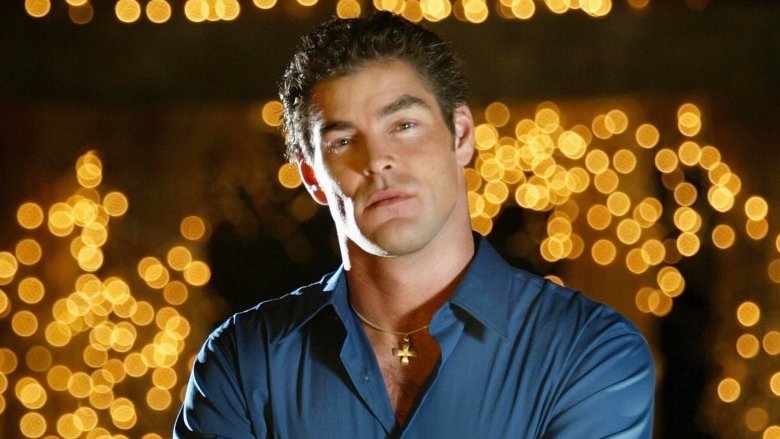 Getty Images
Reflecting back on his reality stint, Marriott claimed he was manipulated by producers despite telling them "'I don't think this is for me.' That was when they said, 'We'll give you 50 grand if you just go with the flow here and do what we say.'" He agreed and things seemed to play out well, but in the end, Marriott says Fox "absolutely threw me under the bus" following finale night controversy, which included contestants calling foul. Speaking with New York Daily News after the show went off the air, runner up Sarah Kozer claimed, "It was a setup from the get-go. We didn't know what we were getting into." Meanwhile, many outlets, including Sydney Morning Herald, flagged the show as unethical with headlines like, US show tricks women into dating fake millionaire.
"The last thing I remember [then–Fox TV Entertainment Group chairman] Sandy Grushow saying to me when I walked in the morning after the season finale was, 'Evan, you're now part of the Fox family,'" he recalled. "I was happy, not because I thought they were gonna make me Magnum, P.I. but I thought, 'At least if they need someone to sweep up a set, I'll be there.'" In reality, "two weeks after that little speech, they took my lot pass and I was out in front of the Fox studios with the door slammed in my face. It was that quick."
He struggled with fame and publicity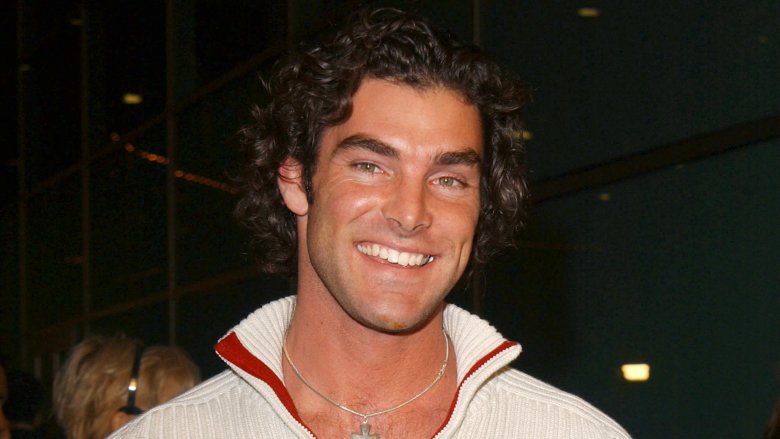 Getty Images
"I went through a pretty bad depression and paranoia, even in recent years, because I was constantly under a microscope," Marriott told CNN in a candid 2011 interview. "I would go to dinner and then read about what I ate the next day in the tabloids. It just kind of makes you look over your shoulder and say, 'Who's looking at me? Who's watching me?'" 
"I literally went to bed Evan Marriott, and I woke up Joe Millionaire," he continued. "I woke up in New York City after the show had aired the night before, and traffic had come to a stop because people were rolling down their windows to say hello to me."
What followed was an "identity crisis" and "a lot of Scotch," as Marriott became desperate for work, thinking, "Somebody give me something. It doesn't have to be in front of the camera. Something in this business where I can stay in L.A. and be safe in my cocoon."
His parents were supportive through the drama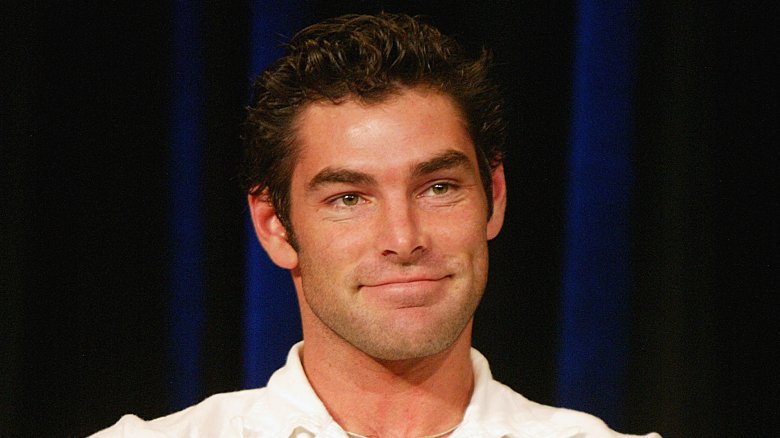 Getty Images
When reality star-turned-Fox host Kit Hoover arrived at the Marriott home to interview Joe Millionaire's parents and sister for her debut segment on The Pulse in 2003, she was surprised by how "very gracious and welcoming" the family was, despite all of the headlines and rumors surrounding Evan's sexuality, career and more.
"They seemed to be taking the whole thing in stride," Hoover told The New York Post after her interview. "They were able to laugh at everything, including those underwear pictures and all the rumors about Evan," she added, concluding, "Seeing Evan's family makes you like him that much more. No matter what you think of him, at least he comes from a good place."
Which isn't to say they weren't taken by surprise. Speaking at a rare public appearance in 2012, Marriott revealed, "My parents have known me for 40 years — the closest people to me — and they don't get it. My mom still can't figure out why I'm not still on TV. I'm like, 'Come on, really?' She had a hard time figuring it out."
He resurfaced in 2012, looking nothing like himself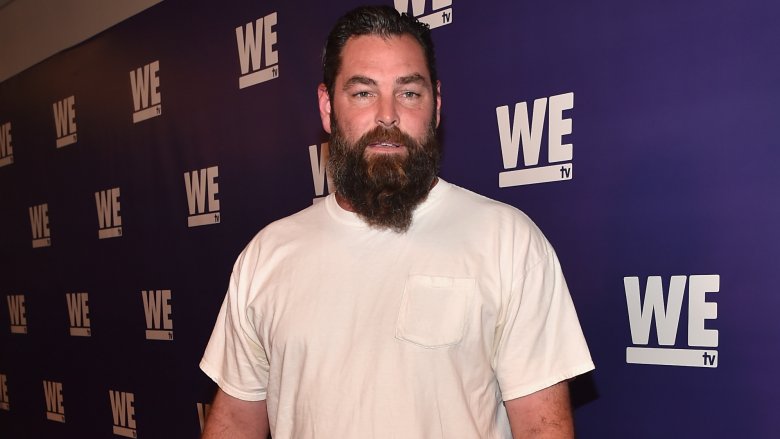 Getty Images
When a 40-year-old Marriott showed up at the Evolution of Relationship Reality Shows panel being held by WE tv in 2012, he was barely recognizable. Countless tabloids immediately picked up on the jaw-dropping transformation, including US Weekly, which called the reality star "completely unrecognizable." Looking considerably older than the last time fans saw him, Marriott was "sporting a full Duck Dynasty-style beard" and some extra weight — a far cry from the suave look he put on for the cameras.
He publicly apologized for his sexist comments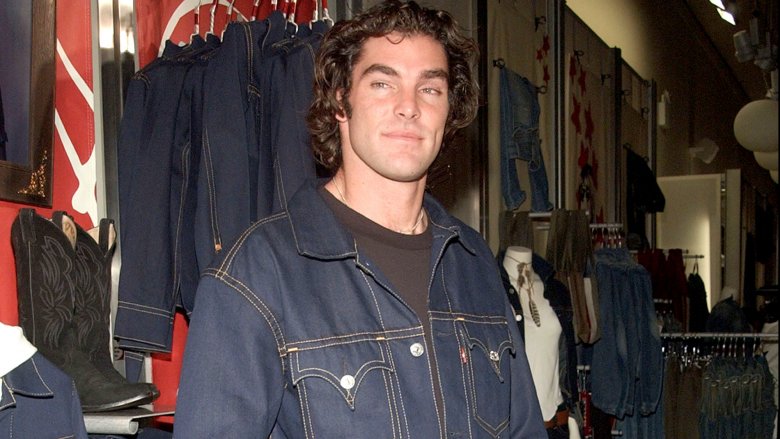 Getty Images
Nine years after Joe Millionaire took the airwaves by storm in 2003, Marriott was back in the headlines when The Gloss' Jennifer Wright penned a short article titled Oh, Wow, Joe Millionaire Did Not Age Well in which she reminded the world of a past interview in which the reality TV star proclaimed that none of the girls on the show were his type because he was searching for a blonde with a "bubble butt."
The article really struck a nerve with the grown up, TV-hating Marriott who actually took the time to send Wright an email in which he apologized for his former comments. "It's not like me to respond to articles written about me that are this hateful," he began. "However I only felt it necessary to write to you because this article really hit home with me and I wanted an opportunity to apologize."
"Truth is, I never really wanted to be on TV and because I didn't understand the repercussions of how popular the show was going to be, when it came time to handle the minimal celebrity that I had, I failed miserably," he continued, adding, "I reflect back to that interview I did with you in 2003 and think about what a douche I was. All I can say to you is I'm sorry."
He boasted about a new career away from the spotlight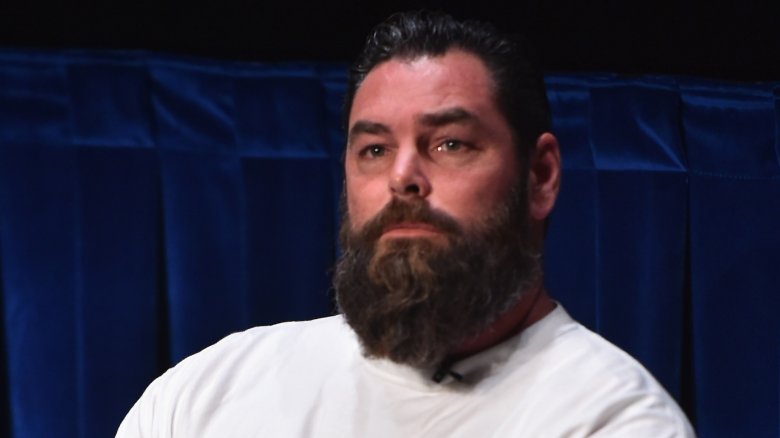 Getty Images
After starring in TV ads and hitting the convention circuit, Marriott was offered a TV gig as host of Game Show Network's Fake-a-Date. It seemed his dreams of working in show business again were coming true, until he was suddenly fired when the network got a new executive. "I realized, 'I'm not doing anything in my life, and what the f*** do I do with it? My account is getting low, and I can't keep drinking every night, drinking every day, spending money [with] nothing coming in,'" he reminisced.
So in 2005, taking a friend's advice, he started his own business, renting heavy equipment to construction companies in Orange County. A gig he gushed about during WE tv's 2015 Evolution of Relationship Reality Shows panel, saying, "I started a business for myself and everything is great. I did my first job, I got it and literally almost was in tears. I called my dad and said, 'I feel like I've just been paroled. This is where I should have been.'"
And vowed to NEVER return to TV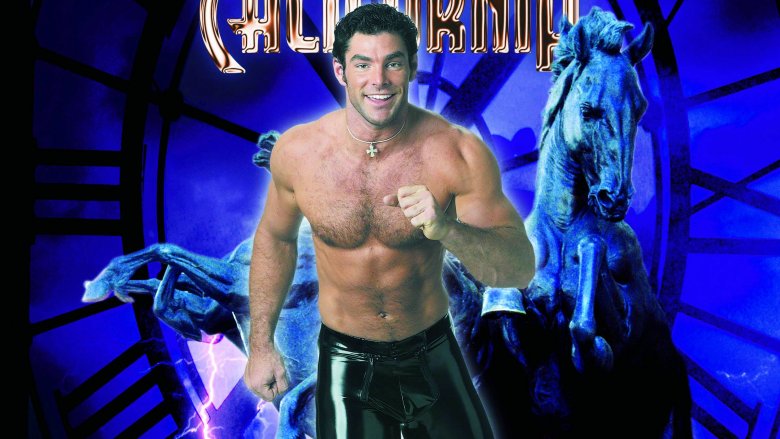 Getty Images
Marriott's desperation to remain in Hollywood soon ebbed away and by 2015, he was singing a very different note from those early years when he hoped to take on any and every gig as long as it was in Los Angeles. "I've been offered all kinds of things as far as interviews and shows, and I've said no so much over the past 10 years that a lot of people think I'm crazy," he told Vulture in 2015. "I've got a good job [and] I'm not gonna let the media make me look any worse than they did on my way out the door when I last had my opportunity. I think a lot of people aren't as strong as I've been," he elaborated. "They'll do anything. They'll sell their mother up the river for a shot on TV again. And I don't really care."