Jamie Lee Curtis Had An Embarrassing Moment When She Met Ana De Armas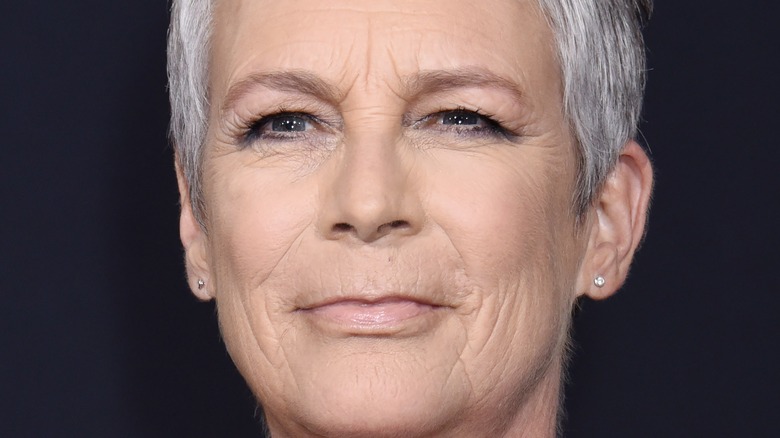 Ga Fullner/Shutterstock
Actor Ana de Armas nearly declined the role of Marta Cabrera in "Knives Out," saying that "because of the character description, my imagination immediately went to a portrayal that was not necessarily very positive or exciting in relation to Latin culture," per The Hollywood Reporter. But in the end, she accepted the role and "Knives Out" became a hit with a 97% rating on Rotten Tomatoes.
"The first time I met [Ana], there was a lot of conviction," co-star Chris Evans said in a Q&A segment with The Hollywood Reporter. "She meant what she said, she said what she meant, and it translated into her acting. I remember thinking, 'Okay, if she's the one shouldering this movie, I think we're going to be okay.'"
Actor Jamie Lee Curtis has been in a number of films throughout her career, per IMBd, including the "Halloween" franchise, "Freaky Friday," and "Veronica Mars." Curtis and de Armas met each other, along with the star-studded cast that included Daniel Craig and Don Johnson, during filming for "Knives Out." And Curtis made an assumption when she met de Armas for the first time.
Jamie Lee Curtis made a bold assumption when she first met Ana de Armas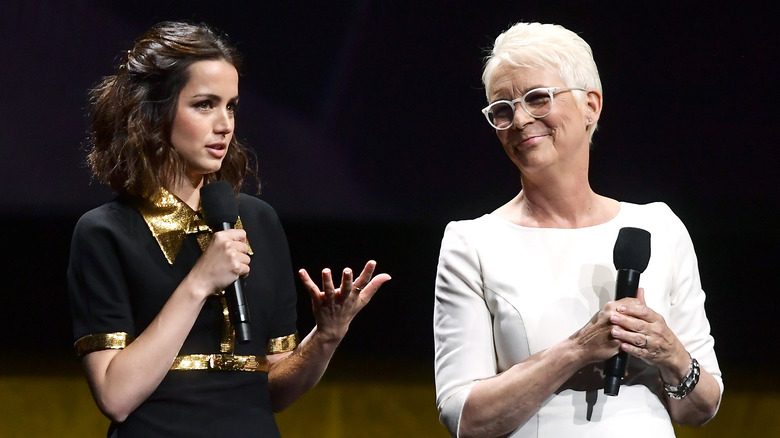 Matt Winkelmeyer/Getty Images
Jamie Lee Curtis may be a Hollywood icon, but she can make a social faux pas like any human. While the cast of "Knives Out" has an undeniable bond in their Entertainment Weekly Roundtable interview, as they laugh and share what they do during Thanksgiving, "Scream Queens" actor Jamie Lee Curtis made an untrue assumption about Ana de Armas when she first met the "Blade Runner 2049" alum.
"I assumed—and I say this with real embarrassment—because she had come from Cuba, that she had just arrived," Curtis told Elle in a recent feature about de Armas. "I made an assumption that she was an inexperienced, unsophisticated young woman. That first day, I was like, 'Oh, what are your dreams?'"
Curtis quickly realized how experienced the young de Armas was, and the two became good friends through working together. "Her talent was unmistakable," Curtis said in a statement to Time when de Armas was a part of the 2021 Time100 Next list. "I immediately wanted to try to do anything I could to help this young actor from Cuba on her journey, though I quickly realized she didn't need it." Hopefully, these two can share the screen again in the future; de Armas has already reunited on-screen with "Knives Out" alumni Daniel Craig and Chris Evans.