Harry Connick Jr. Reveals Wife's Secret Breast Cancer Battle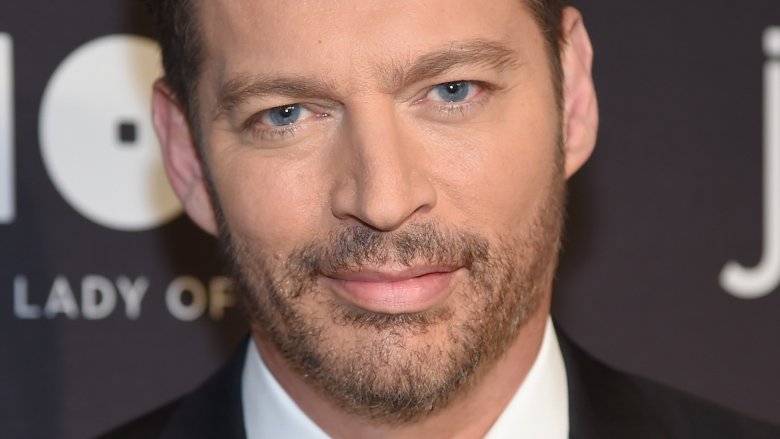 Getty Images
The "It Had to Be You" singer just got real about his wife's health.
In an interview with People magazine, Harry Connick Jr. revealed that his wife, Jill Goodacre, had been diagnosed with breast cancer back in October 2012. After getting a mammogram done, Goodacre thought she was fine, as nothing was detected in the x-ray. But her doctor wanted to make sure of the results. Goodacre, 53, recalled, "They said, 'Okay, looks good. Since you have dense breasts, just go across the hall for your sonogram."
The sonogram detected something suspicious, so Goodacre had a biopsy done—and she received some bad news: Stage 1 invasive ductal carcinoma. She then had to undergo a lumpectomy as well as radiation.
The news, while surely terrifying for Goodacre, also greatly affected her husband, who'd previously lost his mother to cancer when he was just 13 years old. "I was scared I was going to lose her, absolutely," Connick Jr., told the magazine.
"I wasn't going to let her see that, but I was. I know from losing my mom that the worst can happen," the 50-year-old added. "She's my best friend, and I really don't know what I would do without her."
Goodacre later had to have another surgery and more radiation, which she followed with a prescription for Tamoxifen—a medication that can help "prevent the development of hormone receptor-positive breast cancers," People notes. The pills took a toll on her, as she was not only exhausted from treatment but was later hit by side effects like weight gain.
Fortunately, however, Goodacre was able to persevere throughout her difficult struggle with breast cancer, and she's currently in her fifth year of remission. And now, she feels ready to open up about her major health scare, sharing her story with the rest of the world.
"It wasn't like we were superstitious, like if we said something about being in the clear we'd somehow jinx it," Goodacre explained, regarding her previous silence on her breast cancer battle. "But we wanted to be well on the other side of things before we told everybody. The doctors all say that after the five-year mark, things look optimistic, so we're starting to feel pretty good."
We're happy to hear that Goodacre's doing much better these days.
Connick Jr. and Goodacre, who married in 1994 and share three children together, continued to discuss her cancer diagnosis on an episode of the Will & Grace star's talk show, Harry, which aired on Thursday, Oct. 26.
THURSDAY Don't miss a very special HARRY Jill Connick opens up about one of the biggest challenges she's ever faced. https://t.co/PDMMxOs5Jx pic.twitter.com/19L1rG90iS

— Harry Connick Jr (@HarryConnickJR) October 26, 2017