How Many Grandchildren Does William Shatner Have?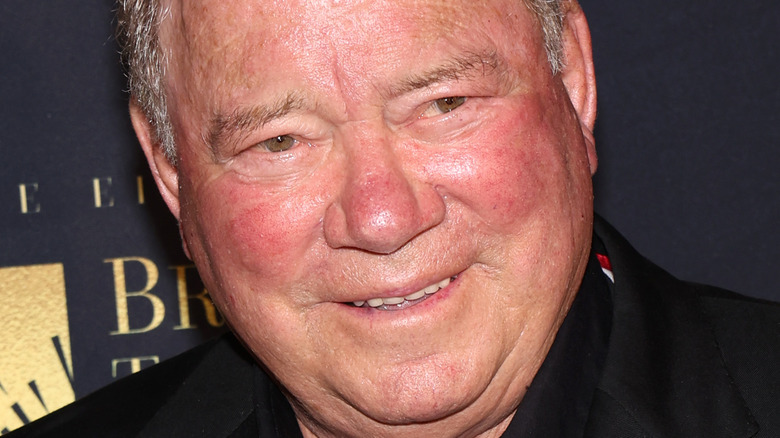 David Livingston/Getty Images
For decades, William Shatner has been one of the hardest-working actors out there. With nearly 250 credits to his name, it's as if this space crusader doesn't take a moment to rest. Somehow, Shatner found time for love and family in his hectic schedule. He's been married four times with one marriage that ended in tragedy in 1999 when Shatner's third wife Nerine Kidd drowned at their home. His most recent wife, Elizabeth J. Martin, and Shatner divorced in 2020. But one thing has remained the same even with those life changes; Shatner's love for his kids.
Shatner's daughters — Leslie, Lisabeth, and Melanie – have told the actor he was very involved with their lives, Shatner told The Guardian. "In my mind, I was gone a lot of the time in an effort to make a living, so I am gratified that my kids think that they are who they are today because of my influence on them and my sense of being there for them — although it was only at weekends," Shatner said of his daughters. "But the fact that I was there for them they tell me was important — and they have turned out to be three of the greatest mothers." So, beyond being a dad, how does the role of grandfather suit Shanter? And just how many get to call him that title?
Shatner's family life is 'totally encompassing'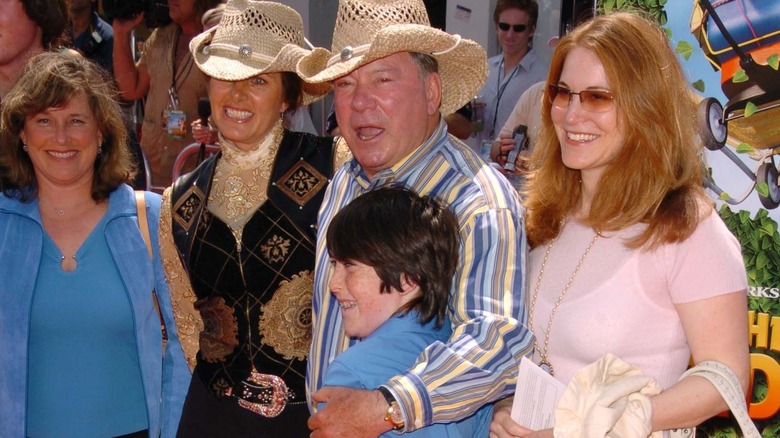 s_bukley/Shutterstock
When he spoke to The Guardian in 2014, William Shanter had five grandchildren ranging from eight to 26. With his family all around him, Shatner told the outlet how much he loved his role as grandfather. "Being a grandparent is the greatest joy for me," he told The Guardian. "I have the time now to grab a grandchild and talk, and hug and kiss them and make sure that I'm taking time to be with them and to give them some aspect of the things I've learned. Family life is totally encompassing."
He may have been outnumbered raising three girls, but now as a grandfather, Shatner has three girls plus two boys to love. According to Meaww, all three of Shatner's daughters took up his mantle and played roles in various "Star Trek" shows. It's unclear, though, if that performance gene was taken up by any of Shatner's grandkids.
Per Closer Weekly, Shatner's grandchildren are Grant and Eric Walker from daughter Leslie, as well as Kaya and Willow Gretsch from daughter Melanie. Since Shatner told The Guardian he had five grandchildren (three girls and two boys), and there are no reports of whether Lisabeth had children, so who that fifth granddaughter is remains private.
Forthcoming documentary will highlight Shatner's life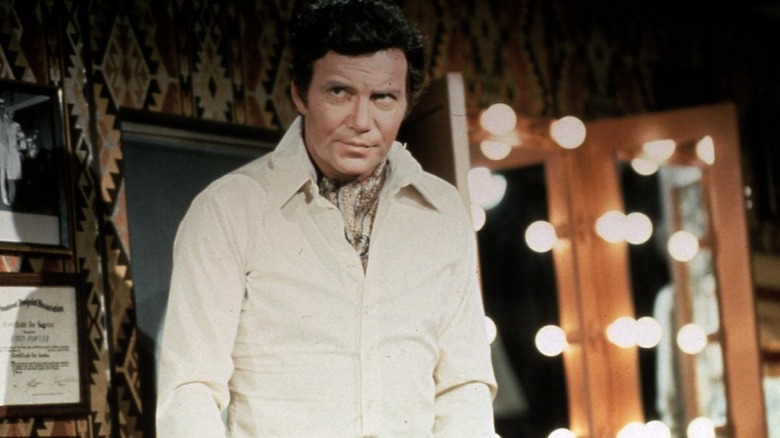 United Archives/Getty Images
San Diego Comic-Con attendees will get a first look at a documentary centering on William Shatner's life In July 2022. Produced by Legion M and Exhibit A Pictures, the documentary will focus on the actor's life on and off-screen, per Variety. Legion M co-founders Paul Scanlan and Jeff Annison said in a statement, "While we all know him from his iconic roles, the REAL William Shatner is even more interesting." The production company is entirely fan-owned, the first of its kind, which drew Shatner to the project because he sees fans as being such a huge part of his career, per Indie Wire.
"For years I've had people approaching me to do a documentary about my life, but I turned them all down because it didn't feel like the right fit," Shatner said in a statement, per Variety. Legion M's fan-owned premise is what really sold the actor on the project. "Fans have been responsible for my career — it only seems right that they should own this doc," he added.
While there's no word yet on how much the new doc will focus on Shatner's family, the star has already worked on a legacy project on his autobiographical spoken word album, "Bill." "It's the kind of thing I would want to tell my children and grandchildren," he told ET Canada. "They have their lives and grandpa or daddy, what they haven't seen, I don't think, is the insight into what I'm writing about."