Rachel McAdams, Selma Blair Come Forward With James Toback Sexual Harassment Stories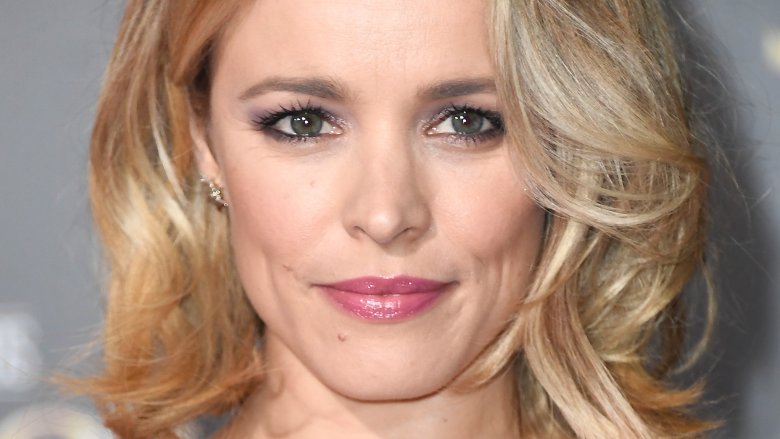 Getty Images
The two Hollywood stars have something to say.
In an interview with Vanity Fair published on Oct. 26, 2017, The Notebook actress Rachel McAdams accused James Toback of sexual harassment—and she recalled the moment in detail.
"I was 21 and in the middle of theater school when I met [Toback]," McAdams, 38, recounted. After she auditioned for a role in his film Harvard Man, he asked her to meet him at his hotel to "workshop." While she initially tried to reschedule the meeting, he was insistent that she would have to meet him that one night. After she arrived at his room, she said their conversation "turned quite sexual," stating that he told her he'd masturbated thinking of her audition "countless times" since they'd met.
McAdams then alleged that he started asking her questions like "How brave are you? How far you are willing to go as an actress?" He later excused himself to the bathroom. When he returned, she claims he told her that he'd masturbated again before continuing to ask inappropriate sexual questions.
Fortunately, McAdams was able to leave without anything worse happening. "I was very lucky that I left and he didn't actually physically assault me in any way," she told Vanity Fair.
Actress Selma Blair also opened up about her own disturbing experience with Toback. She told Vanity Fair that she'd visited the Bugsy writer's hotel room to work on her character. There, he coerced her into taking off her clothes as "part of training." He then criticized her appearance and later began to inappropriately touch himself through his pants, asking her to have sex with him.
Blocking the door after she refused, Toback then allegedly rubbed up against Blair's leg. Blair, 45, said he threatened her, telling her not to tell anyone about their encounter. "There is a girl who went against me. She was going to talk about something I did," he allegedly said. "I am going to tell you, and this is a promise, if she ever tells anybody, no matter how much time she thinks went by, I have people who will pull up in a car, kidnap her, and throw her in the Hudson River with cement blocks on her feet. You understand what I'm talking about, right?"
As Nicki Swift previously reported, the Los Angeles Times published a report on Toback, accusing him of sexually harassing dozens of women throughout the years. The exposure of Toback's alleged decades of sexual misconduct comes just weeks after movie producer Harvey Weinstein's own alleged history of sexual harassment, sexual abuse, and rape was exposed by both The New York Times and The New Yorker.