Inside Sam Elliott's Marriage To Katharine Ross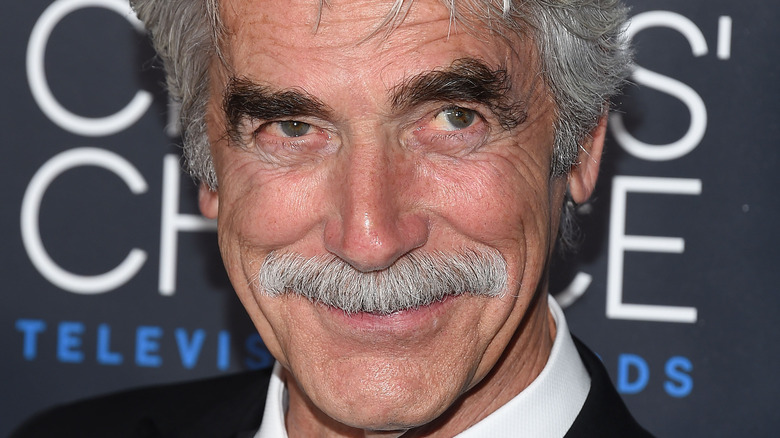 DFree/Shutterstock
Sam Elliott's wife Katharine Ross may not be a household name to younger fans of the "1883" star, but she has an impressive filmography that includes roles in classics such as "The Stepford Wives" and "The Graduate." Ross' fame reached its peak in the '60s, and she appreciated the risks that films took over that decade. "It was a time when the old studio system was in its dying throes and they were just starting to try new approaches," she told Variety in 2015.
Long before Ross and Elliott were a couple, they both appeared in 1969's "Butch Cassidy and the Sundance Kid," although they never met each other on set. "So I guess it was a missed connection, but we didn't know it at the time," Ross told the Telegram & Gazette in 2014. In fact, she had a leading role in the film while Elliott was relegated to being an extra. "All I could do was just watch Katharine come and go. We didn't interact at all," the "Tombstone" actor told The Oklahoman in 2018. "I was just another guy on the lot at that point and time."
Nearly a decade later, another movie brought the future couple together, as they hit it off while working on the 1978 film "The Legacy." By that time, Elliott had established himself within the industry, per The Oklahoman. That on-set relationship turned into a long-lasting marriage.
Sam Elliott and Katharine Ross work together often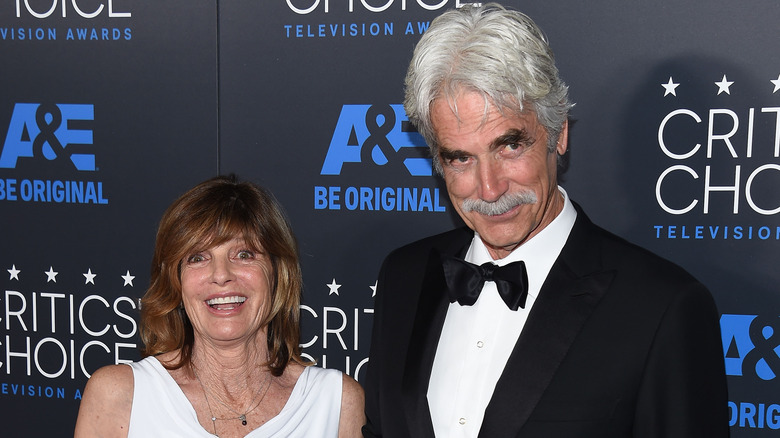 DFree/Shutterstock
Working on "The Legacy" brought Sam Elliott and Katharine Ross together as a couple, but it was far from the last time they collaborated. The duo worked together on several projects over the years. "Working with Katharine is incredible for me," Elliott told The Oklahoman in 2018. "The Big Lewbowski" actor even wrote a made-for-TV movie with his wife in 1991 in which the pair also starred. "I think our time on 'Conagher' was one of the highlights of my career," he recalled.
Not only did Elliott and Ross appear onscreen together, but they also collaborated on stage. In 2014, they starred in an adaptation of "Love Letters," a play that was made famous in 1988 when Brian Denehy and Mia Farrow portrayed the leading roles in a Broadway production. Elliott and Ross agreed to perform the play at The Hanover Theatre in Massachusetts after a friend, who was ill with cancer, had asked, per the Telegram & Gazette.
A few years later, the Hollywood couple returned to the big screen together in 2017's "The Hero" where they played a divorced couple. Elliott spoke about working alongside his wife. "I think we just like making movies and having that creative experience together is the best," he told the Los Angeles Times in 2017. Collaborating was only one of the secrets to their successful marriage. 
Sam Elliott's tips for a good marriage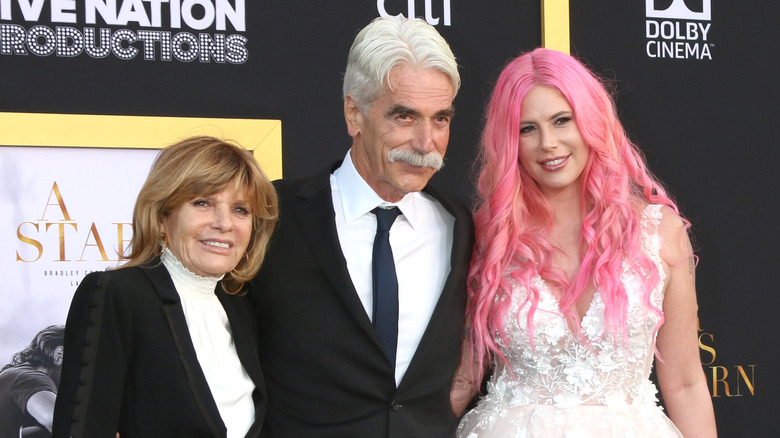 Kathy Hutchins/Shutterstock
Sam Elliott and Katharine Ross were able to withstand a tumultuous family event in 2011. Their only child, Cleo Rose Elliott, attacked her mother with a pair of scissors and stabbed her six times in the arm. That led to the "Donnie Darko" actor filing a restraining order against her daughter. According to Ross, her daughter had always been difficult. "[Cleo] verbally and emotionally abused me even as a little girl but became increasingly violent at age 12 or 13," she told People in 2011. Fortunately, the mother and daughter relationship withstood the altercation, and the two later appeared to be on good terms again. Ross was accompanied by her daughter on the red carpet for "The Hero" premiere at the Sundance Film Festival in 2017.
Sustaining a marriage amid family drama — while in Hollywood, no less — was no accident. The "Mask" star reflected on how he and Ross maintained their relationship. "I think really what it boils down to is we love each other, and we work at it," Elliott said while appearing on NPR in 2017. "The two things that I wanted in my life were to have a movie career and to be married, to have a family."