Are Chip And Joanna Gaines Selling Their Texas Farmhouse?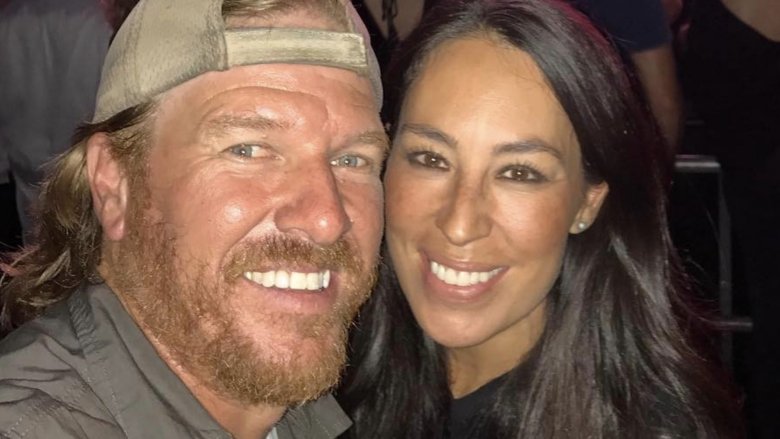 Instagram
The HGTV stars are addressing rumors that they're saying goodbye to their famous home.
According to E! News, Chip and Joanna Gaines have sold their Texas farmhouse, which was famously featured throughout their show, Fixer Upper. However, despite referencing documents dated Oct. 5, 2017, E! News later reported that their info just wasn't true—at least, according to a rep for the couple.
"Any report that Chip and Joanna have sold their farmhouse is completely untrue. They have not sold their home and they do not have any plans to do so," a spokesperson for the Gaines family said. "The Gaines recently moved their property line to match their fence line—this is not uncommon and is a matter of public record—which is likely what triggered this false report."
Joanna also commented on the rumors via Twitter, writing, "We love this place. It's home, which means more to us than anything! Remember if it didn't come directly from us it's probably NOT true."
So, the Gaines filed paperwork with their town but it's not due to a home sale. Instead, they're just adjusting their property line. Makes sense.
As Nicki Swift previously reported, Chip, 42, and Joanna, 39, announced the end of Fixer Upper in late September 2017. "It is with both sadness and expectation that we share the news that season 5 of Fixer Upper will be our last," the couple revealed in a blog post. "While we are confident that this is the right choice for us, it has for sure not been an easy one to come to terms with. Our family has grown up alongside yours, and we have felt you rooting us on from the other side of the screen. How bittersweet to say goodbye to the very thing that introduced us all in the first place."
At the time, they also discussed rumors that they were divorcing, stating that their marriage had "honestly never been stronger."
While we wait for more Chip and Joanna news, read up on the untold truth of their hit home improvement show.