Taylor Swift Gives Fans A Behind-The-Scenes Look At Her '...Ready For It?' Bodysuit
Getty Images
The "Look What You Made Me Do" singer just let everyone in on a little secret.
Taylor Swift knows her fans were shocked to see her looking pretty darn naked in her latest video, but she's here to set the record straight: She was never actually nude on the set of the "...Ready For It?" video
"It truly warms my heart that ppl had so much to say about this bodysuit," Swift captioned an Instagram Story of her donning an ill-fitting flesh-colored bodysuit, adding a laughing emoji.
Swift, 27, then shared two more behind-the-scenes photos, showing off the loose bodysuit. And it's a far cry from the tight-fitting robotic suit Swift appears to wear in the "...Ready For It?" video.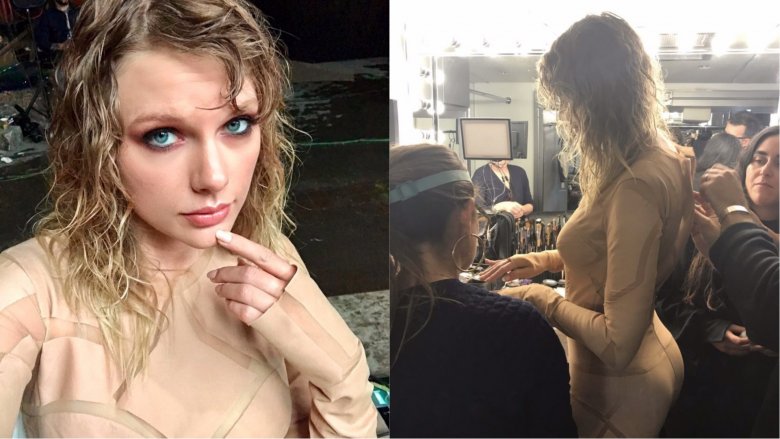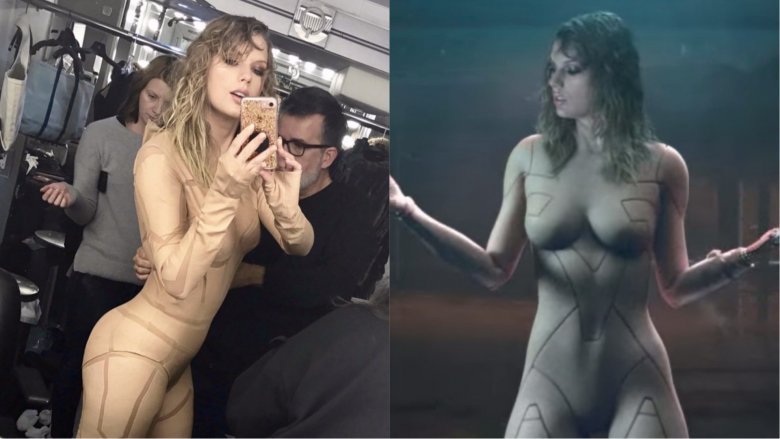 Judging by Swift's CGI robosuit, we'd say that Swift's powers of production and Joseph Kahn's directorial skills make for a good combo.
While we wait for the Nov. 10 release of her sixth studio album, Reputation, read up on all the small details you missed in Swift's "...Ready For It?" music video.