Kim And Kourtney Kardashian Channel Madonna And Michael Jackson Ahead Of Halloween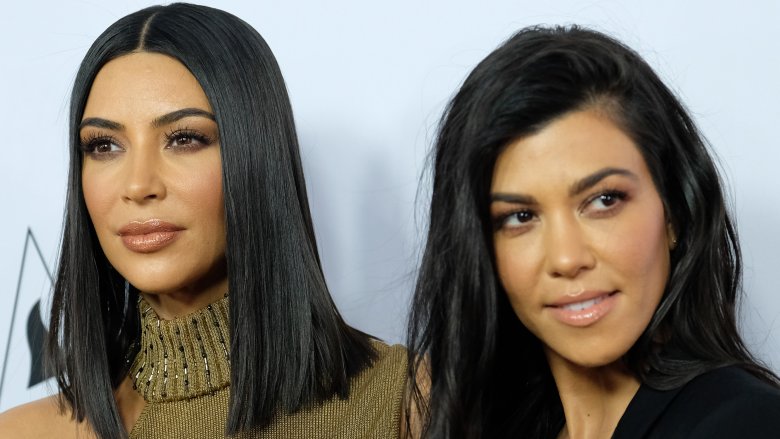 Getty Images
Kim Kardashian has made it pretty difficult to keep up with all of her Halloween costume changes this weekend.
It's not even officially Halloween and we have already seen Kim take on not one, not two, but three different costumes. On Oct. 27, 2017, Kardashian dressed up as one of her style icons, Cher, for the annual Casamigos Halloween party with BFF Jonathan Cheban as her Sonny Bono.
Fast forward a day and the Keeping Up With the Kardashians star recycled her Cher wig to give us Aaliyah vibes. The costume choice resulted in a bit of backlash for the reality star as people took to Twitter to call Kardashian out for dressing up as an African American woman. One Twitter user wrote, "Legend or not Aaliyah is a black woman and you're not. It's offensive and you shouldn't push this limit, but ok..."
If the backlash bothered the star, she didn't let it show as she moved on to her third Halloween look —Madonna. For this look, Kardashian enlisted in the help of her older sister, Kourtney, to dress up as Madonna's one-time date Michael Jackson.
If you haven't already figured it out, Kardashian has a pretty specific theme for this year's Halloween looks.
"My Halloween theme this year is ICONS! Musical legends!!! Paying homage to some of my faves," the reality star wrote on Twitter.
Seeing as Halloween is still a few days away, we look forward to seeing what other looks Kardashian comes up with. 
In the meantime, check out some of the most controversial celebrity Halloween costumes.