Lil Uzi Vert Just Updated Fans About Their Gender Identity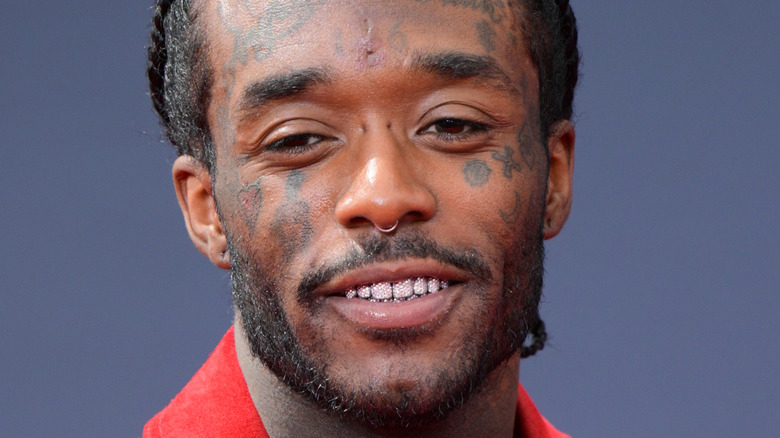 Prince Williams/Getty Images
Lil Uzi Vert rose to fame in 2016 after the rapper dropped their hit single, "Money Longer." Since then, Uzi Vert has cemented themselves as one of today's big rap stars. As of this writing, they have released two solo studio albums — "Luv Is Rage 2" and "Eternal Atake" — both of which topped the U.S. Billboard 200 chart.
Aside from their music, Lil Uzi Vert is also known for their bold, unique sense of style. In a 2019 interview with GQ in 2019, the "That's a Rack" hitmaker insisted fashion is something they excel in more than their main profession. "Honestly, in my heart, I think I do this better than music," he said, adding, "Cause the music s**t is effortless. I actually take my time with this." Not only that, Lil Uzi Vert also mentioned they are a fan of wearing women's clothing. "The women's section is waaaay better than the men's section," he added. "Always. The women's section, you usually don't have to get things tailored. It's usually just on point."
Since that interview, Lil Uzi Vert has continued to experiment with their image, sporting more eye-catching looks. With that being said, they recently came forward and updated fans about their gender.
Lil Uzi Vert came out as non-binary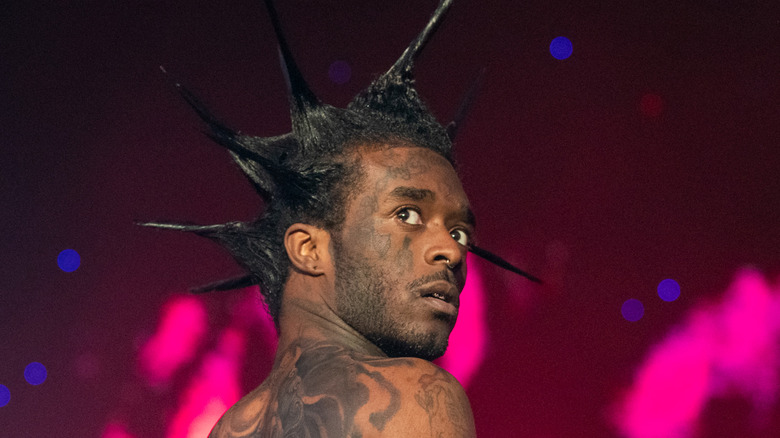 Timothy Hiatt/Getty Images
Rap star Lil Uzi Vert has come out as non-binary. Even though the "You Was Right" hitmaker hasn't publicly made a statement, they did provide pronouns to their official Instagram account that now say "they/them." As noted by Music News, the update was made around the time of International Non-Binary People's Day on July 14. The latest announcement from the rapper took place 17 hours ago on Instagram, where they revealed the release of their new song, "Space Cadet," is out now on SoundCloud.
Since finding out, fans have been supportive of Lil Uzi Vert. "Lil uzi vert officially the best non-binary rapper of all time," one user tweeted. "Lil Uzi is apart [sic] of the non-binary crew and I couldn't be happier," another person shared. "Just found out Lil Uzi Vert came out as non-binary! Hell yeah!" a third fan remarked. "LIL UZI VERT IS NON-BINARY??? A win for the LGBT community tbh," a fourth user wrote.