Bethenny Frankel Asks Fans For Help As Dog Has Seizure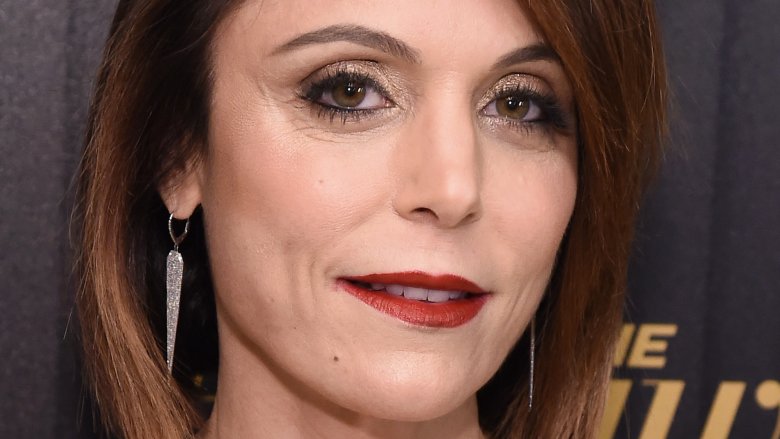 Getty Images
The Real Housewives of New York City star had a rough couple of days.
During the weekend of Oct. 28, 2017, Bethenny Frankel took to social media to beg her fans for help as her beloved dog Cookie had a seizure. "I know my dog's convulsing...do I take her to a vet?...What do I do? My daughter's watching this and we have to do something. The vet is 40 minutes away," the 46-year-old tearfully told her followers (via E! News). "Help us! What do we do?!...I don't know what to do! There's no vet—someone help me."
In another video, she said, "Sorry, I didn't mean to scare everybody. My poor daughter and I are watching my dog have a seizure for 45 minutes and the [vet] hospital's so far out."
On Twitter, Frankel noted that Cookie had a few seizures before the 45-minute episode. When asked why she didn't immediately bring Cookie to a veterinary hospital, Frankel said that she did about "3 mins into foaming/seizure," adding, "Holding 30lb convulsing dog w 7 yr old&driving w bone in dying dog's mouth is rough."
After bringing Cookie to the vet, Frankel and her daughter let her rest, as the 17-year-old dog had a 108-degree fever. Unfortunately, Cookie experienced two more seizures during the evening on Oct. 29. On Oct. 30, Frankel announced on social media that Cookie had been put down. "My @cookiedabooboo is gone. Bless her furry heart...," the reality TV star wrote.
Sharing a photo of her with Cookie, Frankel wrote, "My furry first baby, May ur next life be as beautiful as this one was. Thank u for the love u gave to me &my peanut. See u on the other side."
My furry first baby, May ur next life be as beautiful as this one was. Thank u for the love u gave to me &my peanut. See u on the other side pic.twitter.com/a2bBlc1RDy

— Bethenny Frankel (@Bethenny) October 30, 2017