Daisy Ridley Opens Up About Overwhelming Pressure Of Star Wars Fame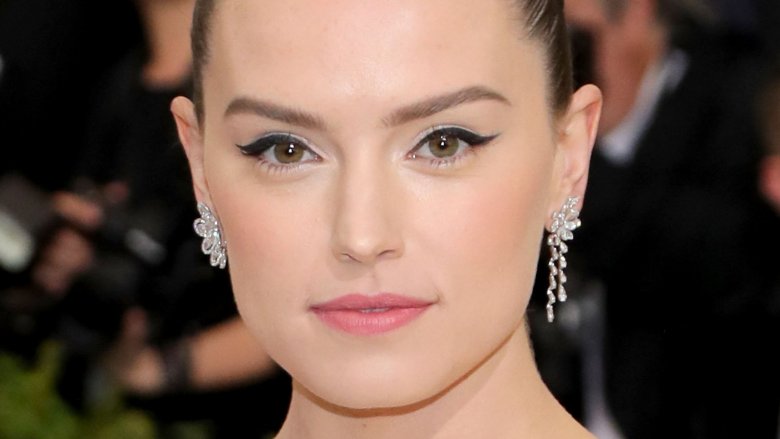 Getty Images
The Star Wars actress is getting real about her rise to sudden fame.
Daisy Ridley spoke candidly about how her debut as Rey in 2015's Star Wars: The Force Awakens initially affected her mental health. "I had no sense of what I was getting into. No sense of what was really going to happen," she said in the winter 2017 issue of V Magazine, which hits stands on Wednesday, Nov. 8, 2017. "My head was so f***ed after the first one came out."
However, the 25-year-old added that she felt more prepared when she returned to the iconic sci-fi universe for its upcoming installment, Star Wars: The Last Jedi. "It was strange getting back into it, and it felt familiar and comforting," Ridley continued. "I suddenly felt really seen in a way [after the first Star Wars], which was so weird. Then, back at work, you're just you and it's not a big deal. You're just at work: You're doing your job and everyone else is doing their job. It's just me being me."
The massive success of her breakout role led to other surreal professional opportunities, such as starring in Murder on the Orient Express, out Nov. 10, with the likes of Michelle Pfeiffer, Kenneth Branagh, Johnny Depp, and Dame Judi Dench. "I couldn't believe who I was working with, then couldn't believe how amazing the experience was," Ridley admitted, adding that hindsight has helped her to put things into perspective. "You look back, you think, 'It wasn't that hard. We were just playing make-believe. Why did I get so stressed about the whole thing?'"
As Ridley recently told Vogue, therapy has helped her deal with her "crippling" stress, but she admitted, "I still don't know how to handle it." As the actress explained, "I felt like I was sort of reducing myself because I was so worried that people would recognize me. You know what? I want to dance through life. I don't want to scuttle."
While we wait for the next Star Wars film to hit theaters on Dec. 15, 2017, read up on things you never knew about the cast of The Force Awakens.