Michael Jackson's Mother Katherine To Resign As Guardian Of Blanket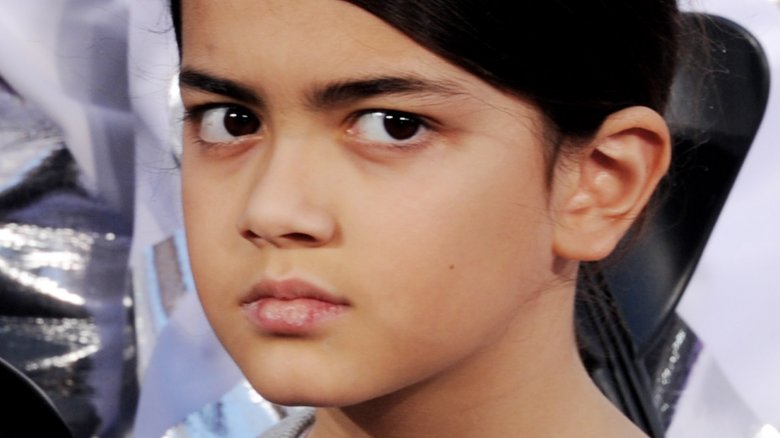 Getty Images
Katherine Jackson is reportedly over being her grandson's legal guardian.
E! News reports that Michael Jackson's mother, Katherine, has filed to resign as guardian of 15-year-old Blanket Jackson (real name Prince Michael Jackson II). According to court documents obtained by the celeb news site, Katherine believes she is "no longer needed to fulfill the duties" of a guardian, as she'd previously been when first appointed in September 2012.
It's likely that Blanket's cousin TJ Jackson, who has acted as co-guardian alongside Katherine, will continue raising Blanket as his sole guardian. As stated in court docs, Katherine, 87, "feels that TJ is able to assume all necessary responsibilities of the guardianship," given her age.
However, no official decision has been made by a judge.
Blanket's siblings Prince Jackson and Paris Jackson are over the age of 18, so neither are involved in the case.
As many may recall, Michael Jackson passed away in June 2009 from acute propofol intoxication. Katherine became the legal guardian of her son's three children, who were all minors at the time. Michael's nephew TJ became a co-guardian a few years later (via ABC News).