What Tyra Banks Was Supposedly Like Behind The Scenes Of America's Next Top Model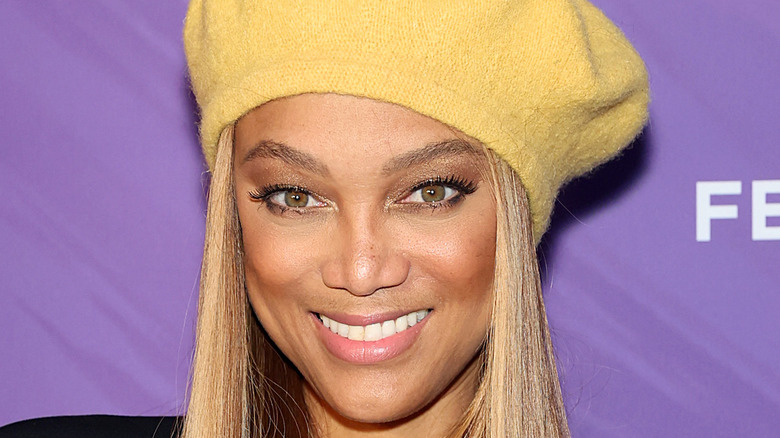 Monica Schipper/Getty Images
Tyra Banks is a legendary supermodel who has been dominating the scene since the late 1990s. Throughout her 20-plus year career, Banks made history as the first African American woman to grace the covers of some of the most iconic magazines like GQ and Sports Illustrated, per USA Today. The rising star broke into the industry when she was just 15 years old and although she had a rough time making a name for herself, she was able to defy the odds and become a major representation for Black women around the world. 
"You have to think back to remember what that did for an appreciation of Black beauty to have a Black girl, a girl next door type, on the cover of one of the most mass mainstream magazines of our lives," Banks said during an interview with The New York Times. "It was a societal statement, a political statement and an economic one." 
Aside from her massive accomplishments as a model, Banks also ventured into the television world and started the reality series "America's Next Top Model" which premiered in 2003, per Vox. The competition show featured a handful of aspiring models fighting for the top spot to win a major contract with CoverGirl cosmetics and IMG models, according to Insider. While the series had a successful run of 24 cycles and has birthed some of the biggest models to date, the conditions behind "America's Next Top Model" have often been scrutinized. 
Tyra Banks put her models in harmful environments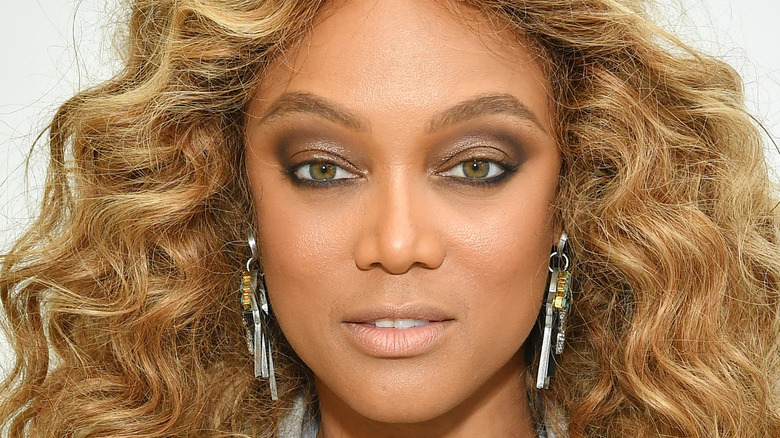 Amy Sussman/Getty Images
Tyra Banks was known for pushing her contestants to the limit and often gave them difficult tasks to perform during their photoshoots. Eugena Washington, who starred in cycle 7 of "America's Next Top Model," revealed to Business Insider some of the grueling conditions behind the reality series. During one of the episodes, Washington was forced to walk a wooden runway on a pool and while that already appeared to be almost impossible, a former producer admitted to the outlet that they were advised to loosen it up a bit to make the task at hand more gruesome for contestants.
"We were all nervous, because we didn't know what the f*** was going on," the aspiring model told Business Insider. "I felt like my life was being put on the line for ratings." Washington ended up falling which resulted in her cracking her knee. Aside from the physical and mental torture some of the ladies endured on "American's Next Top Model," cycle 9 contestant Sarah Hartshorne claims they weren't paid throughout the duration of the show. "We were given a $38 daily cash stipend that we had to use to pay for our own food," she told the New York Post. 
And, that's not all. Banks was also known for her harsh and insensitive feedback when it came to judging some of the ladies' appearances. 
Tyra Banks confessed she went too far on America's Next Top Model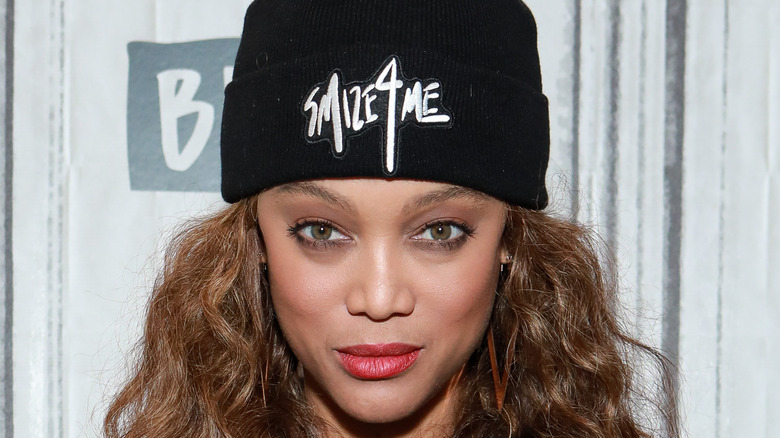 Jason Mendez/Getty Images
A resurfaced clip made the rounds on Twitter showing Tyra Banks criticizing Cycle 6 model Danielle Evans for refusing to close her tooth gap. "Do you really think you can have a CoverGirl contract with a gap in your mouth?" Banks asked. Even though Evans believed she could, the TV host went on to mock the young lady by putting her finger in between her teeth. "This is all people see," she said. Banks quickly issued a prompt apology after she faced serious backlash online. "Looking back, those were some really off choices," she tweeted (via Deadline). "Appreciate your honest feedback and am sending so much love and virtual hugs." 
Although Banks' main objective when starting "America's Next Top Model" was all about bringing diversity and inclusion to television screens, her primary goal essentially became overshadowed by the horrifying conditions she put her models through. During a candid interview on the "Tamron Hall Show," the "Life-Size" star confessed she was wrong.
"I was trying to push boundaries but was also torn to try to make sure that these girls could work, so it was a balance," Banks said. "It was like, 'Oh, break beauty barriers,' but yeah, I can break them all I want on the show, but they'll graduate from the show, and they won't work." Hopefully this all comes as a learning lesson for the model should she ever choose to revive her reality show.