How Old Was Valerie Bertinelli When She Married Eddie Van Halen?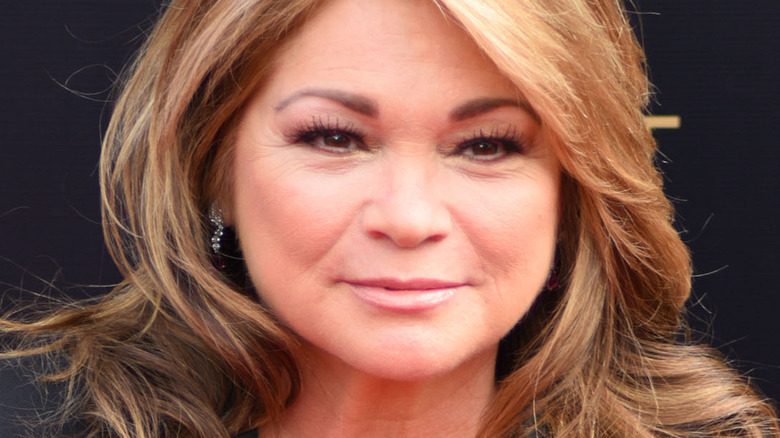 Michael Mattes/Shutterstock
Some might say Valerie Bertinelli and Eddie Van Halen were an unusual match from the start, as she was the squeaky clean star of "One Day at a Time," and him the hardened lead guitarist of Van Halen. Despite these differences, they got married in 1981.
The couple faced a lot of trials during their marriage, from substance abuse to the stress of Van Halen's touring schedule. Bertinelli gave birth to their only son, Wolfgang Van Halen, in 1991. Though they stuck it out for another decade, Bertinelli made the difficult decision to end things in 2001. "We went through a lot of hell as well," the actor said during an interview with Today when speaking on her 20-year marriage to the rock legend. "We weren't really good to each other at a lot of points in our lives because we met so young and were very immature."
So just how young was when Bertinelli traded vows with Van Halen? As it turns out, she wasn't exaggerating on the whole age-issue thing.
Bertinelli just entered a new decade when she got married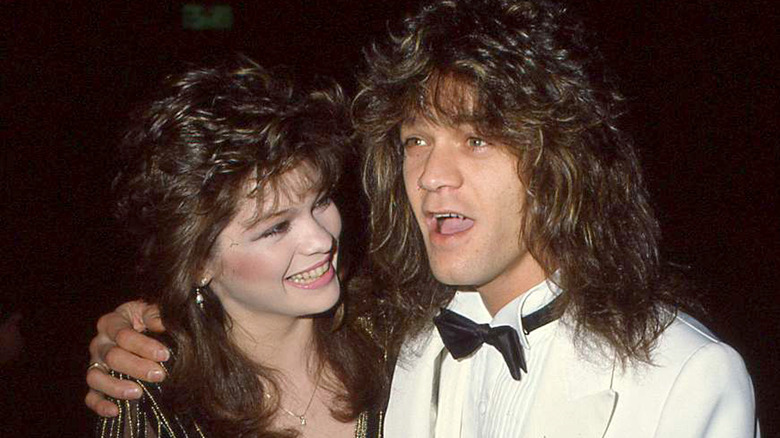 Kevin Winter/Getty Images
Just eight months after their first meeting, 20-year-old Valerie Bertinelli wed 26-year-old Eddie Van Halen. While they seemed mismatched, their chemistry was electric. Bob Daitz, former road manager of Van Halen, told the New York Post that "they finished each other's sentences and knew what the other wanted."
Though they started off strong, Bertinelli and Van Halen both suffered due to their constant partying. Both of them developed substance abuse problems, and she found herself feeling lost in her relationship. "It made sense that I was angry," Bertinelli admitted in her book, "Losing It." She explained, "It wasn't one thing or ­another as much as it was everything together. There was a lot going on: Ed's fights with Dave [David Lee Roth], Ed's drinking and coke, his obsessive work habits." 
However, their marriage wasn't all bad. In fact, the star credited Van Halen with curbing her own drug habits and helping her get through an eating disorder. 
Bertinelli and Van Halen got closer as they grew older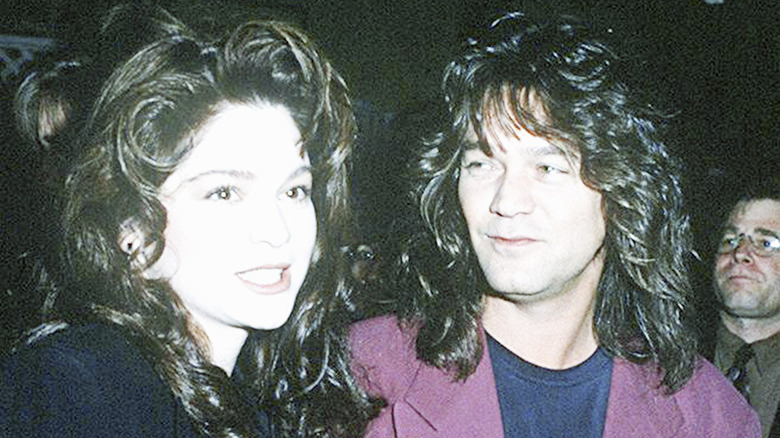 Kypros/Getty Images
Despite splitting up in 2001 and finalizing their divorce in 2007, Valerie Bertinelli and Eddie Van Halen — who were both in their 40s when they first broke up — remained close friends. Both were active in parenting their son, and the exes even attended each other's weddings. And when Van Halen was ill with cancer, she was there for him. She and Wolfgang were even with him shortly before his death.
"I didn't know those would be my last words to him," Bertinelli recalled to Extra. She continued, "After we told each other we love each other and we're holding him, we said, 'We'll see you tomorrow,' and tomorrow never came because he had a massive stroke that night. He never woke up from that, and a couple days later, he was gone."
Speaking of Van Halen, Bertinelli advised others "to treat someone like you're never going to see them again." She also revealed more heartbreaking words she told Van Halen: "Maybe next time. Maybe we'll get it right next time." Though their relationship didn't last, possibly due to their young ages, Bertinelli and Van Halen truly cared for each other until his death.