Why Isn't Jessica Lange On American Horror Story Anymore?
Tinseltown/Shutterstock
Jessica Lange experienced a major career change when she joined the cast of "American Horror Story" in 2011. Certainly, Lange was already known for her storied film -– she won Academy Awards in 1983 for her roles in "Tootsie," and in 1995 for "Blue Sky." Despite her impressive film and theater roles, the hit FX series was among Lange's only television work. The series was an instant success and has won a total of 16 Emmy Awards since its inception. In 2012, Lange's role in Season 1 of "AHS" earned the actor her fifth Golden Globe and second Emmy win.
"I find it more and more rare or rarer every year to find a piece of work that is really beautifully written and gives you something to do, and it certainly was this," Lange said during her acceptance speech. Adding, "I'd like to thank Brad and Ryan — and especially Ryan — who convinced me to do this. I appreciate it, it's wonderful." And while Lange played a large role in the horror series, she has since left the popular show.
Jessica Lange felt she got the best out of her time on the show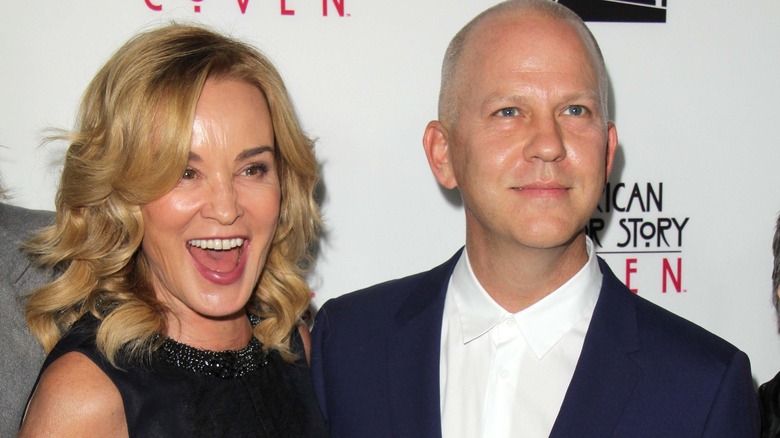 s_bukley/Shutterstock
Jessica Lange was arguably one of the most recognizable faces on Ryan Murphy's "American Horror Story." However, after four seasons on the FX series, the actor announced that she would be leaving the show due to its demanding production schedule. "This is a 6-month commitment every year. That will be four years in a row," Lange told Entertainment Weekly in 2013. "I want to have more time to myself, I guess. Once it's over and I have a full year ahead of me with nothing to do, who knows? It might not have been the best decision."
When discussing Lange's exit, show creator Ryan Murphy said that he understood that TV series commitments can be taxing. "I get it. I think being on a television show, even a cable show for 13 episodes, is a big grind. It's really hard work," he told Vulture. Adding, "Maybe she has a year break, or maybe I can seduce her with a part. It depends on what she wants to do." For fans wondering whether Lange ever sees herself returning to the series, that seems unlikely.
Jessica Lange doesn't anticipate an AHS return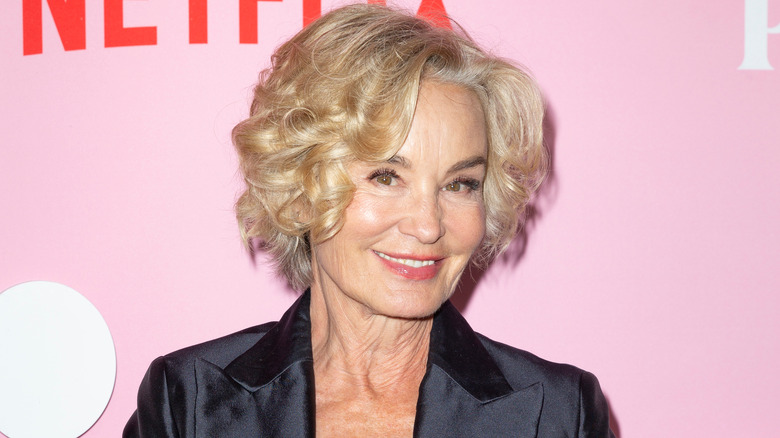 lev radin/Shutterstock
Jessica Lange has seemingly shut down any possibility that she would return to "American Horror Story" after her departure. Lange, who currently stars in Netflix's "The Politician," told Entertainment Weekly in 2019, that she had no imminent plans to reclaim her spot on the FX show. "I feel like I got the best of it in those first four seasons. Great characters. It was exciting to do," Lange told the outlet. "I worked with some of my favorite actors but I can't see that we could ever get back to that."
Lange has made it very clear that she has no interest in returning to the small screen full-time. However, she did make a brief appearance during Season 8 of the famed horror series. The actor has explained in subsequent interviews (via Yahoo), that she only agreed to the guest role because she was able to reprise her role as Constance Langdon, her character from Season 1. Lange previously told The Hollywood Reporter that she would only consider a network TV show role if it was "something very, very different and special."