Who Was Jennifer Lopez A Backup Dancer For Before Her Fame?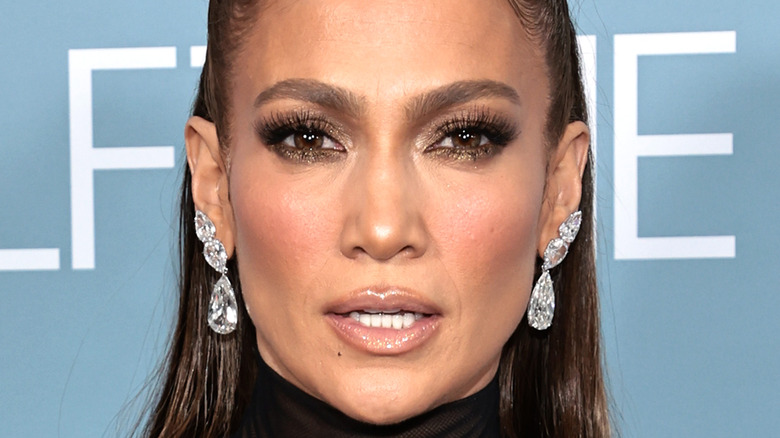 Jamie Mccarthy/Getty Images
Jennifer Lopez's career spans more than three decades. Out of the numerous jobs she has taken on along the way, one that many know her for is being an outstanding performer who can put on a show. Unlike most big pop stars, Lopez didn't embark on her first tour until much later in her career. Titled "Dance Again," her debut tour took place when she was in her 40s. 
During an appearance on "The Tonight Show with Jimmy Fallon" in February 2022, the "Waiting For Tonight" hitmaker reminisced over a heartfelt moment she had with a fan in the crowd. "I remember this woman holding up this sign 'I've been waiting 14 years,'" she recalled. "She said 'I've been waiting for 14 years to tell you that you helped me be the woman that I am today.'" Lopez later added, "You don't realize that your music is touching people. You think you're just doing this thing and you don't realize that until you tour the world and people come up to you." Since her first world tour, the mother of two has performed in her own Las Vegas residency, "All I Have," and even headlined the Super Bowl halftime show alongside Shakira in 2020.
Lopez's music breakthrough kickstarted in the late '90s. However, she was already working with huge megastars before she was seen in the forefront.
Jennifer Lopez passed on touring with Janet Jackson
Before topping the charts, embarking on world tours, and starring in blockbuster movies, Jennifer Lopez served as a Fly Girl dancer on the show "In Living Color" for three years from 1991, per IMDb. She stood out so much that fellow Latin superstar Gloria Estefan recalled watching her on the show. "She popped, even back then," she told VH1. In January 2018, Lopez reminisced over her early performing days by sharing a clip of her dancing on "In Living Color" on Instagram. She captioned the photo, "#TBT #inlivingcolor #onceaflygirlalwaysaflygirl #killingitsinceforever #finesse #jlo."
"In Living Color" wasn't the only job Lopez booked in 1991. She was also a backup dancer for New Kids On The Block and performed with them at the American Music Awards that same year. Lopez's talent was so impressive, that even Janet Jackson wanted to work with her. As seen in the snapshot posted to Instagram, Lopez appeared in Jackson's music video for "That's the Way Love Goes" and was offered to take her dancing skills on tour with her. However, Lopez made the big decision to skip the huge opportunity. "She was supposed to do the whole Janet tour, but she only did the 'That's the Way Love Goes' video. Then she called and she said she wanted out, because she wanted to do her own thing," Jackson explained to Vibe magazine, per TooFab.
Jennifer Lopez's first paycheck was at 10 years old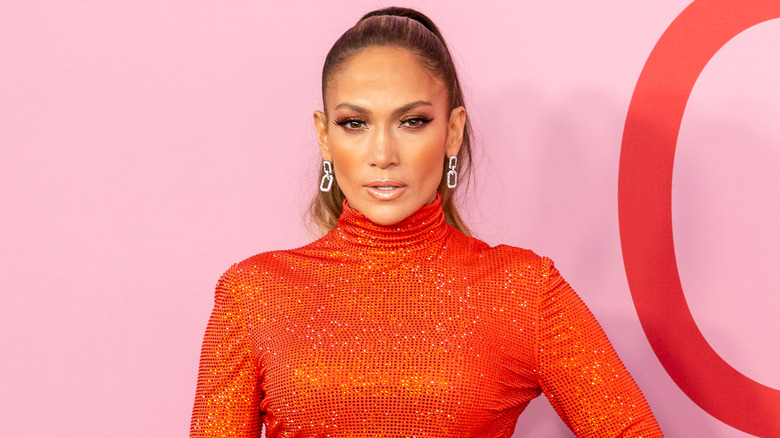 Ovidiu Hrubaru/Shutterstock
Jennifer Lopez has been performing for more than half her life and has since morphed into a successful entrepreneur who is worth an astonishing $400 million, according to Celebrity Net Worth. As noted by the outlet, she currently earns a whopping $40 million per year. With all that money coming in, the "If You Had My Love" hitmaker still remembers the first time she earned a little cash. 
"My first paycheck was probably when I was 10 years old," she told Variety in 2019. "I used to sweep the hair at a beauty salon and clean the sinks. I just wanted my $10, to go do whatever I wanted with. And it was such a great feeling."
Even though Lopez has been her own boss for many years now, she admitted it's a "weird thing" to tell herself out loud. "Nobody in my family was really the boss of anything. We all had bosses," she explained. "But I guess in the past few years, I've come into my own in believing in myself and giving myself credit, knowing that 'OK, you're running the ship.'"