Why Rob And Blac Chyna Could Ruin The Kardashian Family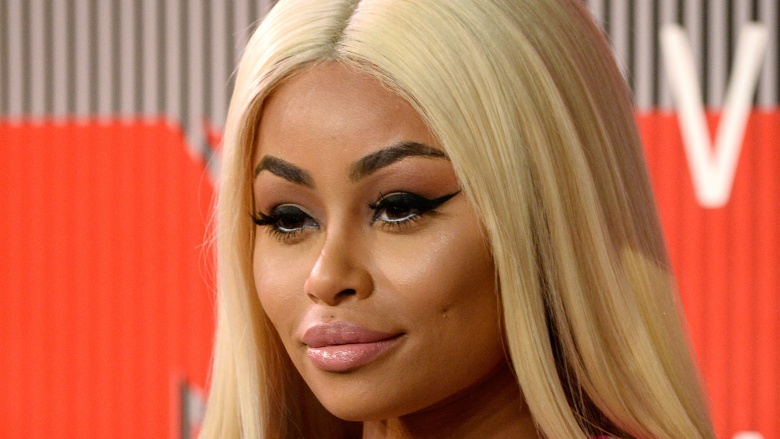 Getty Images
Former model Blac Chyna rocked the Kardashian family—not to mention the entire celebrity tabloid circuit—in January when she posted an image to her Instagram implying that she is dating the troubled and long incognito member of their family, Rob. The messy relationship, which has already witnessed fights among family members and an embarrassing arrest, may make Rob and Chyna very happy—but it's also threatening to tear down the entire Kardashian empire. Here's why.
She just got arrested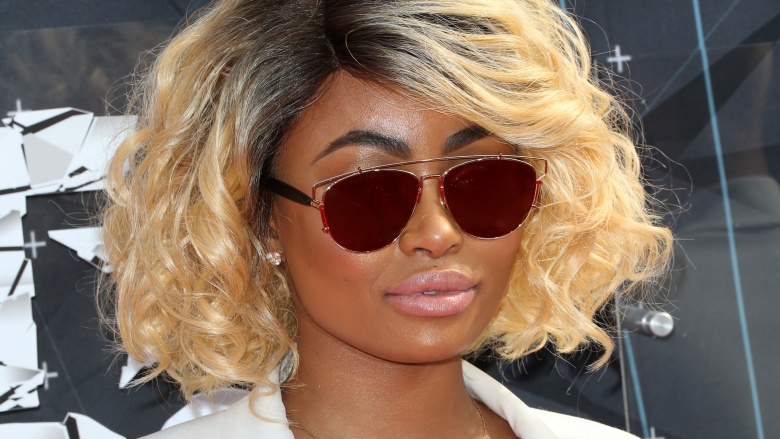 Getty Images
What's a surefire way to hit it off with your boyfriend's family? Getting arrested in public. That's exactly what happened to Chyna at the Austin-Bergstrom International Airport on Friday, January 29. According to TMZ, Chyna was arrested for drunk and disorderly content after becoming verbally aggressive to a flight attendant on her connecting flight to London. Chyna was subsequently charged with drug possession after cops searched her purse and found two MDMA pills, better known as Ecstasy, inside her sunglasses case. Drugs, alcohol, and volatile behavior? Those are probably the last things the Kardashians want associated with their brand right now.
She used to date Tyga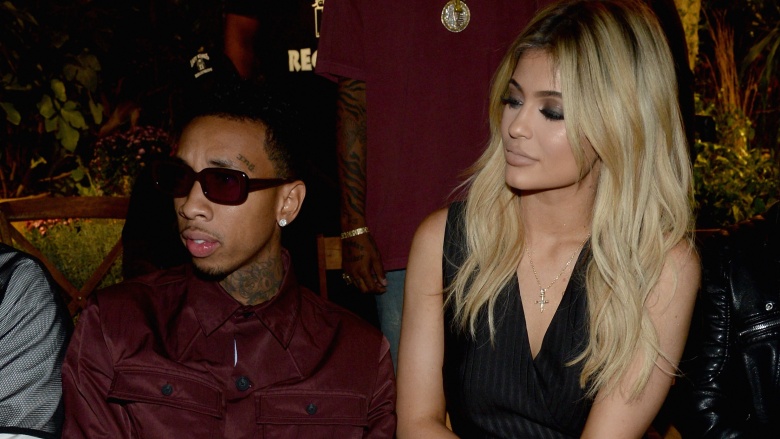 Getty Images
Chyna's relationship with Rob is already hitting a sore spot with Rob's half-sister, Kylie Jenner, whose boyfriend, Tyga, just so happens to be Chyna's ex-fiancé. To make matters even more complicated: Chyna and Tyga share a kid together, son King Cairo, 3. So, it's no wonder that Kylie is reportedly "livid" over Chyna and Rob's relationship, according to People. "She feels super betrayed and can't understand why someone in her own family would stab her in the back like that," a source told the celeb magazine. To his credit, Tyga is choosing to remain supportive of his ex's new relationship, telling E! News, "Everybody deserves to be happy." But...yeah. Dividing a family over a relationship is never a good thing, especially when your family keeps just about every tabloid magazine in business.
Khloe apparently hates her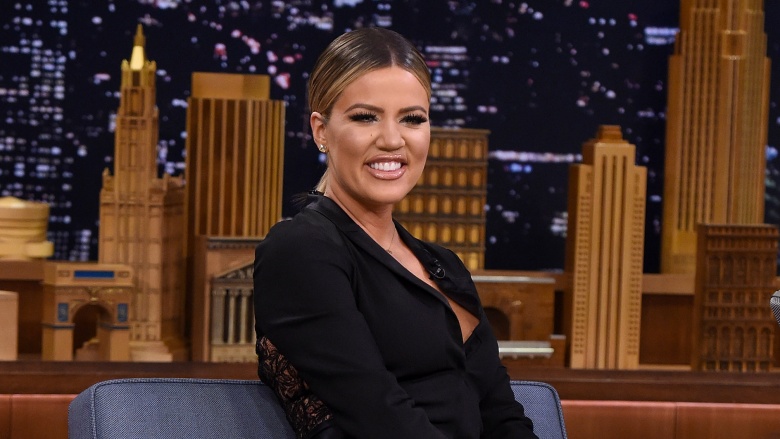 Getty Images
Mere hours after news broke that Rob was dating Chyna, Rob's sister, Khloe Kardashian, sent out a cryptic tweet that many people assumed was about Rob and Chyna's relationship. "You can do anything," she wrote, "but never go against family." Hours later, Khloe sent a follow-up tweet, claiming her initial tweet was actually about another Kardashian, before adding, "But hey, maybe my quote can go towards a few people today." Ouch. TMZ subsequently published a report alleging that a furious Khloe had kicked Rob out of her home, where he had been staying, after Khloe discovered Rob and Chyna in her kitchen with liquor bottles. Khloe, using "tough love" on Rob, reportedly told them to "get the hell out" over fears that Rob had fallen off the wagon. If true, a feud with Khloe could add even more fuel to Rob's anti-Kardashian fire.
Apparently, so does Kris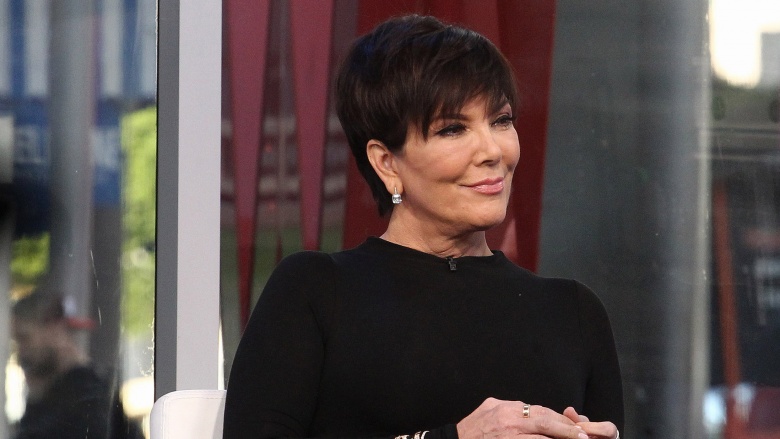 Getty Images
As more and more tabloids picked up on Rob and Chyna's relationship, "momager" Kris Jenner reportedly "beelined" to Chyna's home—where Rob has allegedly been staying since he got kicked out of Khloe's house—after Chyna left for London. Her goal: to talk some sense into Rob, according to TMZ. The report further claimed that the Kardashians were "extremely upset" with Rob, partially because they think Chyna is trying to get publicity out of her and Rob's relationship. If Kris Jenner is already trying to do damage control this early in the relationship, you know that can't be a good sign of things to come.
Rob clearly has issues with his family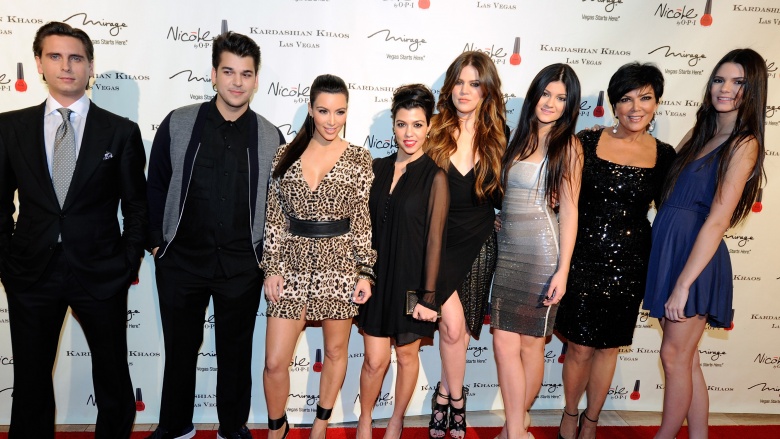 Getty Images
For much of the time that Rob has spent hiding from the press, rumors have circulated that he's been holding a major grudge against members of his family. Look no further than the time he bailed last-minute on going to his sister Kim's wedding to Kanye West in 2014. But perhaps most infamous of all was the time when Rob Kardashian posted—then quickly deleted—an image to his Instagram account of a bloody Rosamund Pike from the movie Gone Girl. "This is my sister Kim, the b**** from Gone Girl," Rob captioned. Naturally, the press had a field day with the post, speculating that the alleged feud between Rob and his family had just gotten that much uglier. It didn't help that the Kardashians mostly kept mum on the issue. In fact, it took Kim until January 2016, almost a year after Rob posted the pic, to comment on it. "He thinks he's being funny," Kim tweeted in response to a curious fan. "I got mad at him and he posted that to get me back." If this feud still exists, and Rob's now dating someone the family hates, we could be seeing a lot of nasty fireworks explode in the coming months.
Rob's also been in hiding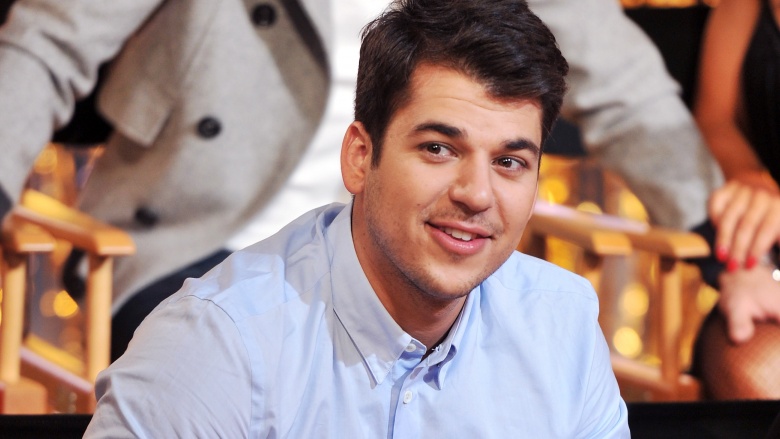 Getty Images
As we've mentioned, in the last few years Rob has gone out of his way to avoid being photographed or interviewed by the press. He's even gotten out of filming the family's ubiquitous reality TV series, Keeping Up with the Kardashians, which is an impressive feat considering how much his family loves attention from the media. The reason behind Rob's disappearance has been widely speculated, albeit never confirmed, by the press. Is he sick of his family? People have wondered. Is he embarrassed about his weight gain? Is he having some type of breakdown? Whatever the case, it sounded like a much-needed break. Returning to the spotlight so suddenly with a volatile new relationship and a nasty feud still brewing with his family could cause a whole lot of drama to spill out. We're talking everything from shady interviews to passive-aggressive posts on social media and more. In other words, Kardashians: watch your back.
The media is always ready to tear the Kardashians down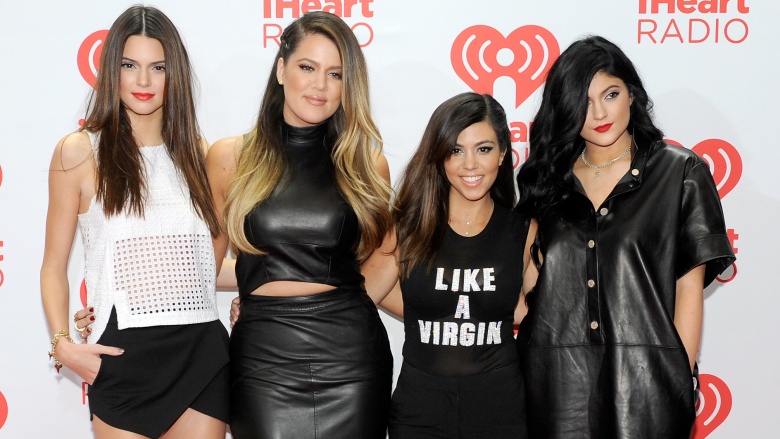 Getty Images
Whether you like the Kardashian family or not, it's pretty hard to deny that they have a constant target on their back. Whether they deserve to wear that target is another issue, but it's there nonetheless. So, any time there's so much as a whiff of drama, the press is more than ready to pounce. Case in point: the drama that unfolded in the press after Khloe's ex-husband, Lamar Odom, was found comatose from a drug overdose at a love ranch in Nevada. To be fair, the Kardashians have weathered plenty-a-storm. Seriously, they basically turned Kim Kardashian's embarrassing sex tape into a reality TV empire. Still, if drama continues to unfold with Rob and Chyna, don't be surprised if they're forced to put their boxing gloves back on.