The Most Embarrassing Moments From Grease Live!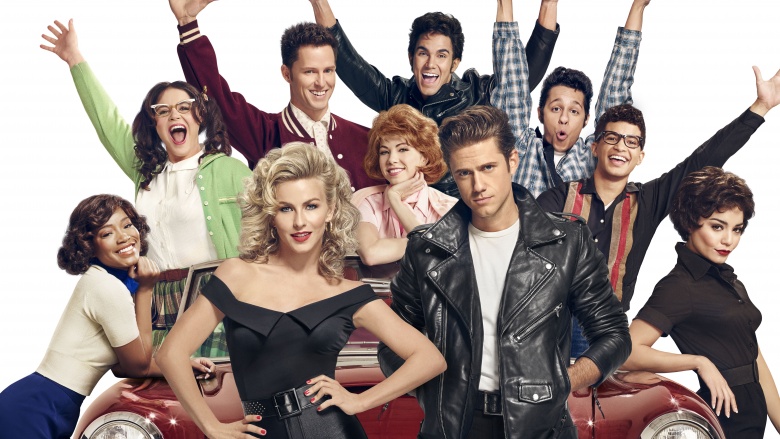 Tommy Garcia/FOX
Let's be real. It's an indisputable fact that this is the best live musical any network has done yet. With broadway vets like Aaron Tveit and newly crowned broadway diva Vanessa Hudgens leading a star-studded cast, and director of the moment Thomas Kail (of Hamilton fame) conducting the whole affair, it was bound to be a knockout. Grease Live! definitely raised the bar for live broadcast musicals to come. However, like any live performance, there were bound to be some snafus. And by snafus, we obviously mean hilariously embarrassing moments.
The biggest uh oh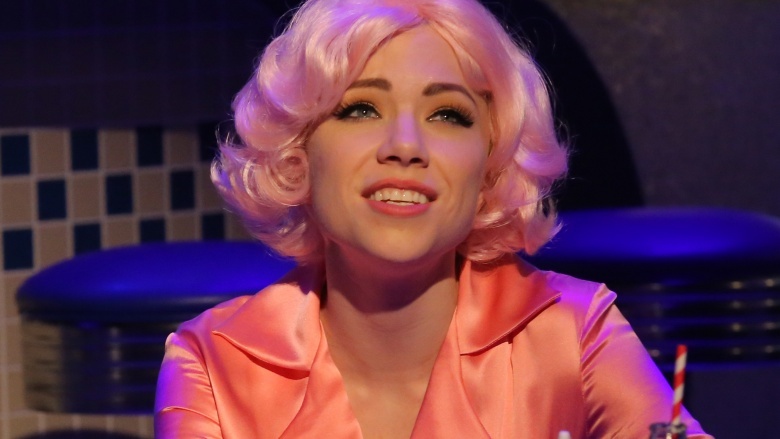 Kevin Estrada/FOX
When you write a song for a classic 1950s musical, you should probably make sure it at least sounds like the 1950s, or fits into the musical. Not only did Frenchy's new song flop all over the stage like a fish out of water, but it didn't even sound like the period. And, did anyone pay attention to it? Definitely the "refill the popcorn bowl" moment. The crooner may have the voice of an angel, but we preferred the O.J. Simpson commercials.
The booger incident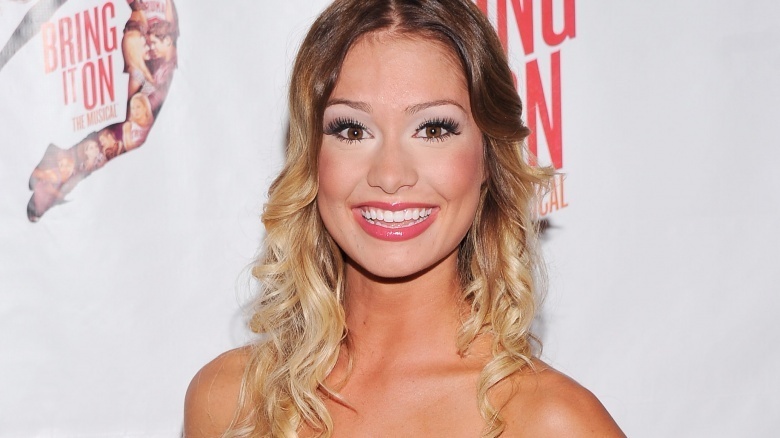 Getty Images
While Jessie J was killing it with the opening of Grease Live!, Elle McLemore's smile was already scaring us. Then came the first embarrassing moment of the night. McLemore casually wiped her nose with the sleeve of her sweater while standing directly behind Miss Jessie J. While we understand that it was rainy and probably cold, it is never ever appropriate to wipe your boogers away with your sleeve. Especially on national television.
Every time Sandy and Danny spoke to each other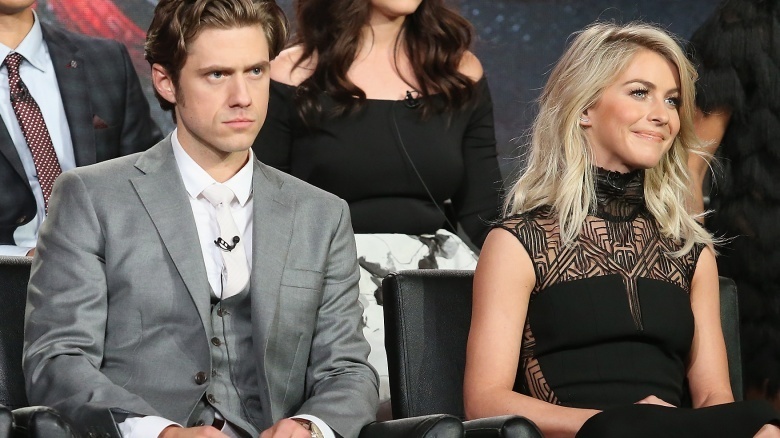 Getty Images
Julianne Hough absolutely killed it as Sandy. Aaron Tveit made us feel things about Danny Zuko even John Travolta couldn't make us feel back in the day. But the perfect Sandy and the perfect Danny paired together? Well, that was awkward. The lack of heat between the pair actually could have frozen the rain outside the movie studio. While each actor shone in their own way as their characters, the scenes where they actually had to speak words to each other without singing or dancing made us feel like the faces they are making in this picture. Embarrassment in its purest form. We'd like to request that Tveit and Hough stick to singing and dancing.
The golf cart incident(s)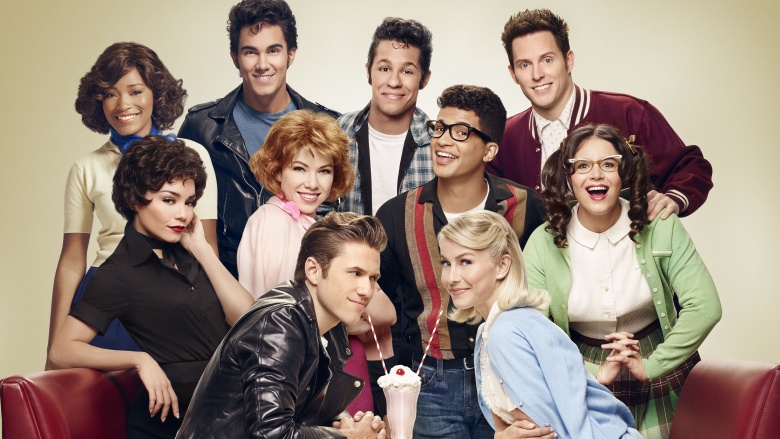 Tommy Garcia/FOX
Those golf carts could have killed most of the young adults pretending to be high school students. They could have killed a horde of pseudo-children. In both the opening number and the closing number, the cast was ushered to and from Rydell High in some stylish golf carts. It's not the golf carts themselves that bothered us, but the two separate times they almost turned over and left a bloody mess of singing and dancing high schoolers in their wake. Please don't tell us we're the only ones that noticed the T-Bird who nearly capsized the golf cart carrying Julianne Hough, Aaron Tveit, and Vanessa Hudgens, otherwise known as three treasured titans of musical theater. Not only were we embarrassed, but we were also severely concerned about the safety of the actors.
When Mario Lopez thought he was Ryan Seacrest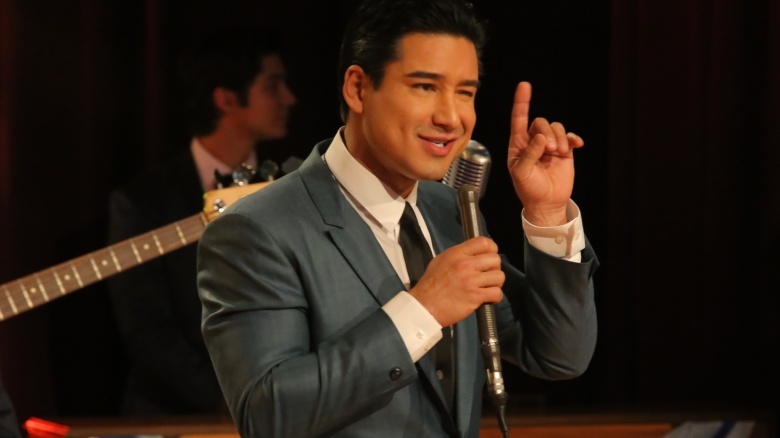 Kevin Estrada/FOX
Just because you're hosting a live musical television performance, you don't need to morph into Ryan Seacrest. It just oozes embarrassment and makes everyone around you feel uncomfortable. At least, those were the vibes we were getting for all of Lopez's little in-between scenes. He felt like a second rate Seacrest and it became the embarrassment that swept the nation.
All of the jokes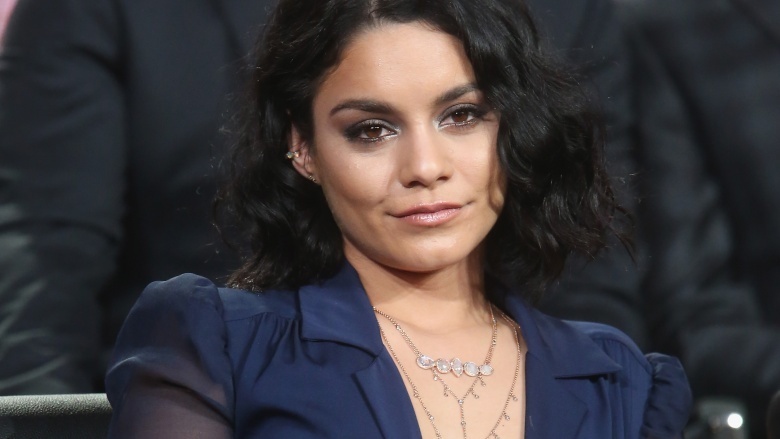 Getty Images
We weren't expecting roaring laughter between songs, but the dead silence wasn't a dream come true either. In fact, it was straight up embarrassing watching the actors reciting their lines and watching absolutely none of the jokes landing. Grease wasn't written by Shakespeare, but the campy humor typically riles up an audience. Not this time. For some reason, the audience was not amused by 90% of the jokes in the script and the other 10% got some forced laughs. Can you sing embarrassing!?
The best part of Grease Live!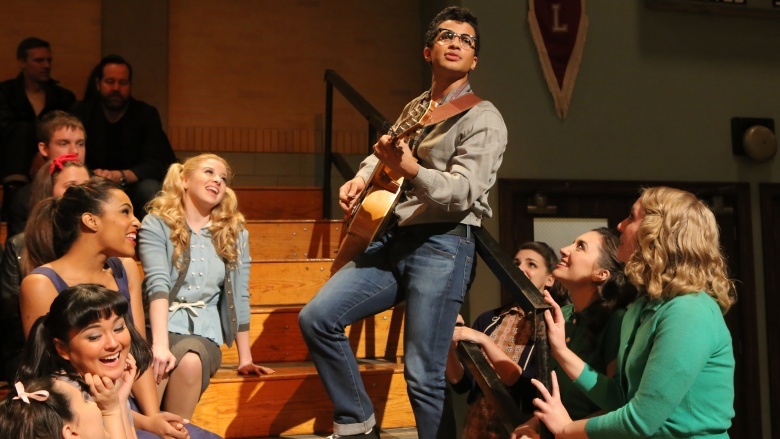 Kevin Estrada/FOX
After pointing out all the embarrassing flops of Grease Live!, we felt we should throw the producers a bone. Girls, Jordan Fisher is your new crush. Guys, pay attention to this kid's game...at least the game he's got while playing Doody in Grease. Fisher stole the show as the newly reinvented Doody, the T-Bird we all wish could sing us a lullaby every night while strumming on his guitar. There was absolutely nothing wrong with Fisher's performance, except for the fact that he wasn't on stage longer. Keep your eyes on this rising star. You heard it here first.
Dragon wagon?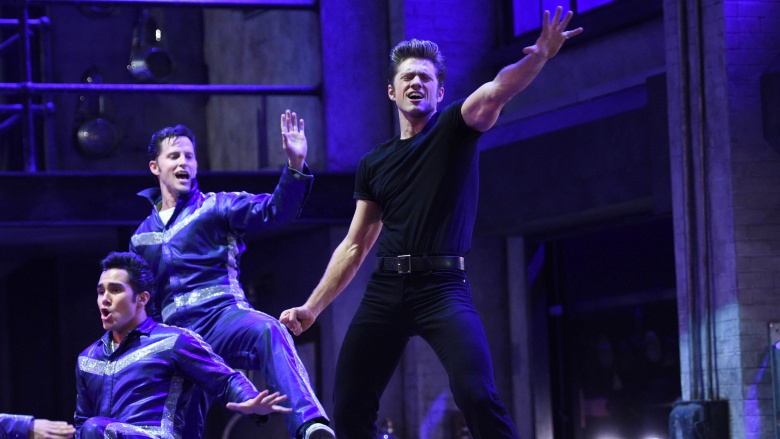 Michael Becker/FOX
How could we ever forget? The final embarrassing moment that really made us cringe most of all? When Aaron Tveit had to sing "It's a real dragon wagon" in the song "Grease Lightning." In case you're not a Grease fanatic, the original immortal words are "It's a real pussy wagon." We get that y'all had to keep it PG, but even Tveit looked embarrassed to sing those words. Thomas Kail is friends with Lin Manuel-Miranda, surely Broadway's latest star composer could have come up with something better than "dragon wagon." We're not over it.