Kevin Spacey Seeking Treatment Amid Sexual Assault Claims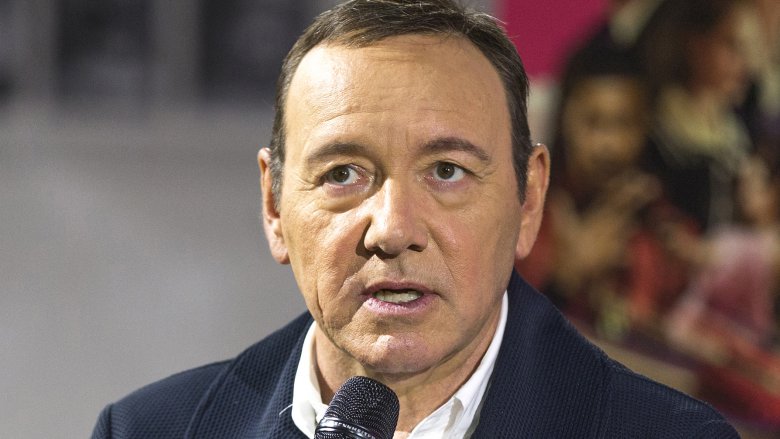 Getty Images
Kevin Spacey is reportedly "seeking treatment" after multiple actors accused him of sexual harassment throughout his career.
"Kevin Spacey is taking the time necessary to seek evaluation and treatment," a rep for the actor told People magazine on Thursday, Nov. 2, 2017. "No other information will be available at this time."
The fallout began on Monday after actor Anthony Rapp accused Spacey of sexual assault when Rapp was just 14 years old. Spacey subsequently released a statement on the matter, during which he decided to also confirm that he was gay. The awkward pivot was criticized by numerous prominent gay figures in Hollywood.
In recent days, Netflix has canceled its Emmy-winning series House of Cards, on which Spacey stars, while the International Academy of Television Arts & Sciences announced that it would no longer be honoring Spacey with its 2017 International Emmy Founders Award. Multiple men have also come forward alleging Spacey had sexually harassed them.
Hollywood has been on edge since the revelation that disgraced studio mogul Harvey Weinstein had sexually assaulted multiple women over the last two-plus decades. Most recently, the Los Angeles Times published six accounts from women, including Olivia Munn, accusing director Brett Ratner of sexual harassment or misconduct.