Who Inherited Mac Miller's Money After His Death?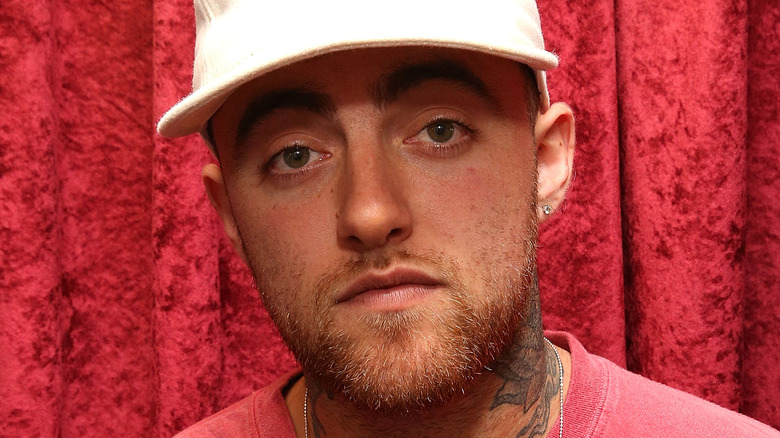 Robin Marchant/Getty Images
Malcolm "Mac Miller" McCormick started rapping at 14, topped the Billboard 200 with an independently released album before turning 20, and became a millionaire before he could buy a drink. The "Self Care" singer's rise wasn't uncommon in an industry that grooms its talent young. Yet, unlike his contemporaries, Miller commanded an exceptionally loyal following with his positive vibes and clever wordplay. Over the course of his five albums, the Pittsburgh, Pennsylvania-born rapper embarked on a trajectory of constant musical evolution and artistic reinvention that made him a one-man hip-hop powerhouse.
Yes, there was good music — a lot of it — but Miller also struggled with mental health and addiction, something he frequently referenced in his music. "A drug habit like Philip Hoffman will probably put me in a coffin," he crooned on his 2014 track "What Do You Do." Miller tragically passed away from an accidental drug overdose in 2018 at just 26, and the hip-hop community collectively mourned yet another young rapper taken before their time.
Miller reportedly amassed a fortune worth millions at the time of his death, according to The Sun. Surprisingly, the rapper left a will behind which dictated precisely how he intended his estate to be divided.
Mac Miller left behind millions of dollars and property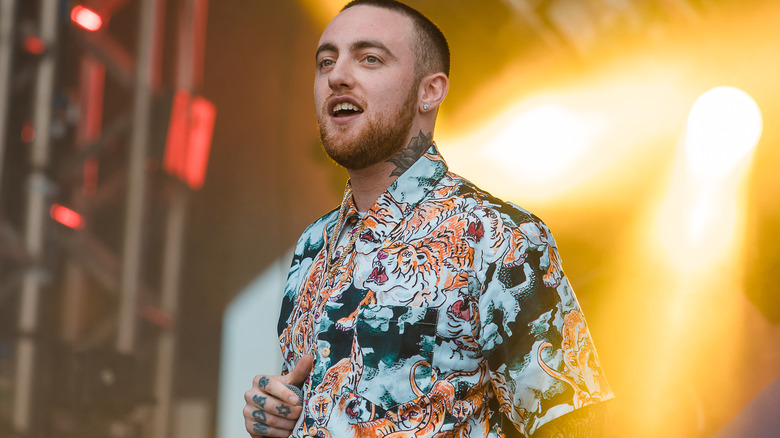 Mauricio Santana/Getty Images
Mac Miller earned more than you might think throughout his career, and certainly fared better than a few of these famous musicians. The "Blue World" crooner made enough to be one of the world's 10 highest-earning rappers for three years in a row, from 2012 to 2014. Miller is believed to have earned $20 million during his career, but at the time of his death, his net worth stood at roughly $11 million, as per TMZ.
At the time of his passing, Miller had a little less than half of his fortune in checking, savings, and money market accounts that totaled $4.48 million, including more than $32,000 in Facebook stock. Aside from his cash, the "Kool Aid & Frozen Pizza" rapper left behind jewelry worth "several tens of thousands of dollars," dozens of musical instruments and equipment, and valuable electronics he used to produce music for himself and others.
He left his family most of his money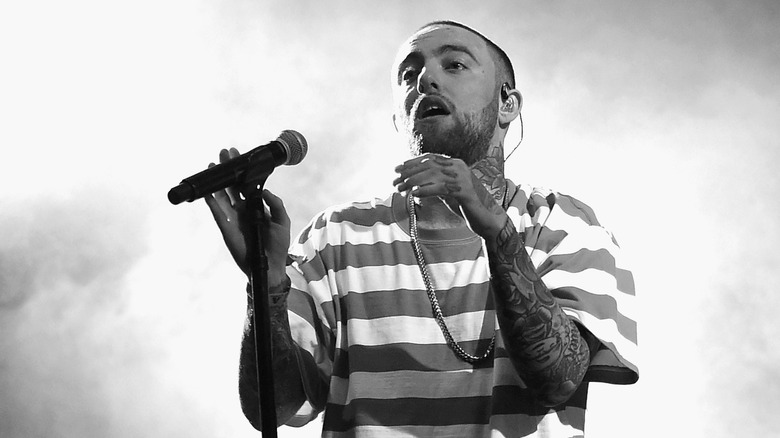 Kevin Winter/Getty Images
Despite passing at such a young age, Mac Miller had planned his financial legacy. The rapper set up a trust in 2013 and simultaneously executed a will in which he named his parents as trustees, according to a court probate obtained by The Blast. The rapper left the lion's share of his money to his family, as he wasn't married and he didn't have any children. According to TMZ, his family received the nearly $5 million he had stashed in various accounts, while his possessions and other property went to his friends.
Miller left his friend and fellow musician, Dylan Rectenwald, all of his musical instruments and equipment — including a $5,000 guitar. His trust left special instruction to give another of his pals, Bryan Johnson, his clothing and electronics, notably his laptop, TVs, and iPads. A third friend, Q Chandler-Cuff, received more than 20 pieces of jewelry valued at "several tens of thousands of dollars."