How Harry Styles Really Felt After One Direction Broke Up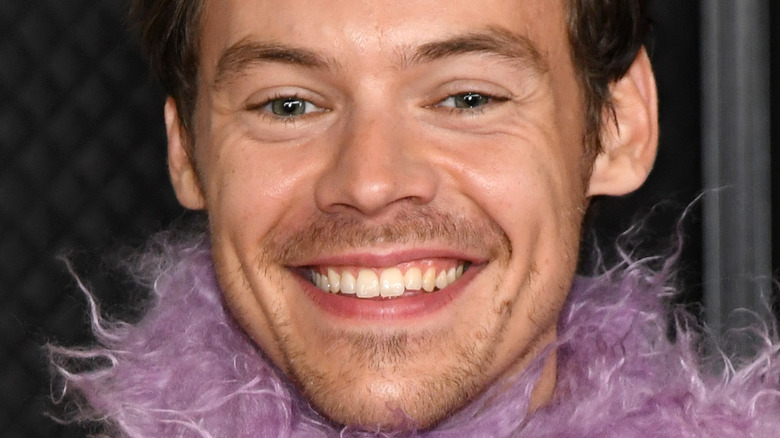 Kevin Mazur/Getty Images
As most already know, British singer Harry Styles rose to fame in 2010 as one-fifth of One Direction after the group was put together on Simon Cowell's competition show, "The X Factor." What not everyone might know, however, is that Styles came up with the group's name.
During a 2017 interview with Tony Dokoupil for "CBS Sunday Morning," the "Sign of the Times" hitmaker recalled that it was him that suggested they should be called One Direction. "I thought it sounded good. We threw around names for a little bit," he explained about the meaning of the name. "I suggested it and everyone was like, 'Yeah we like that' and then it kind of stuck, and that was what it was." One Direction didn't win "The X Factor," but they did finish in third place. However, their success outside of the show proved who were the real winners. As noted by Billboard, One Direction achieved four chart-topping albums on the U.S. Billboard 200 chart and have shifted over 44.5 million equivalent album sales, per ChartMasters.
Since One Direction parted ways in 2015, Styles opened up about how he really felt about pursuing a music career without his fellow group members.
Harry Styles 'felt free' post-One Direction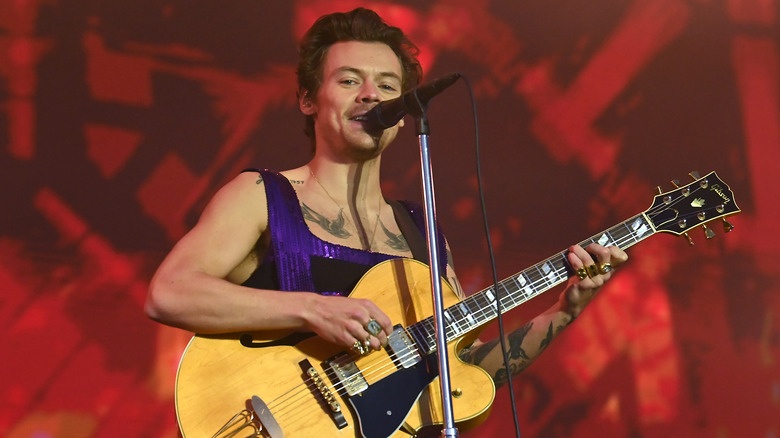 Dave J Hogan/Getty Images
Going solo after being known as a member of a hugely successful group can be daunting for some singers. For Harry Styles, he was more concerned about finding his true identity outside of One Direction. After all, he had spent the previous seven years of his life as a celebrity to the public and needed to discover who he was without the fame. In a 2022 cover story interview with Better Homes & Gardens, the "Late Night Talking" hitmaker said he "felt free" when signing the contract for his solo career.
However, that freedom didn't stop him from feeling all sorts of emotions leading up to that point. "There were so many years where, for me, especially in the band and the first few years coming out of it, I'd just been terrified of it ending, because I didn't necessarily know who I was if I didn't do music," Styles explained. He continued to explain his feelings, sharing, "[It was scary] because I'd come out of the band, and it was like, if I want to be taken seriously as a musician, then I can't make fun music."
Just like his time in One Direction, Styles' solo career has propelled quickly. On the U.S. Billboard 200, all three of his solo albums have reached the No. 1 spot while his second No. 1 single, "As It Was," spent 10 weeks at the top of the U.S. Hot 100.
Harry Styles wouldn't rule out a One Direction reunion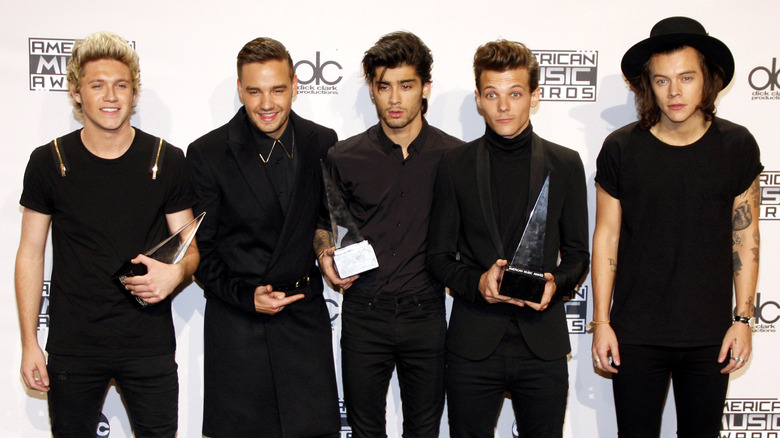 Tinseltown/Shutterstock
Fans have been wondering for some time whether a reunion with One Direction will ever happen. During an appearance on the "Spout Podcast," Harry Styles was asked about the possibility. 
"I don't know. I mean, I think the thought of it is really nice," he said before reminiscing over the albums the group made. "I think we all went through something really special together and there's a lot of love there. So yeah, I think if there's a moment for us to do it in the right way, I think it'd be great." Even though Styles' solo music has been hugely successful, he hasn't shied away from One Direction's back catalog as he performed "What Makes You Beautiful" at his "Love On Tour" shows, according to The Official Charts.
Styles isn't the only member of One Direction who has been asked about a reunion. In a 2021 interview with the Mirror, Liam Payne admitted he had spoken to Louis Tomlinson and revealed they both said they should all consider performing together again "sooner rather than later."