Who Is Rachel Nichols' Husband, Max?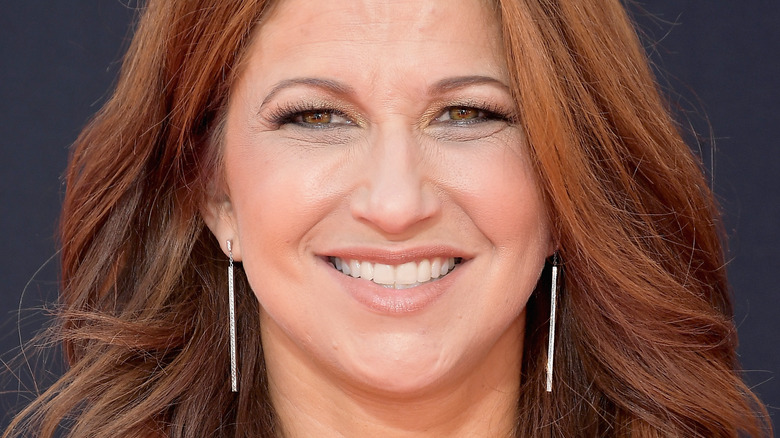 Matt Winkelmeyer/Getty Images
Sportscaster Rachel Nichols made headlines at the top of 2022 when she officially parted ways with her longtime employer ESPN, thus ending the 16-year-long professional relationship. 
As you may recall, the high-profile exit resulted from a massive scandal wherein Nichols was caught making some damaging remarks about a black ESPN colleague while gunning to host the NBA Finals. "I wish Maria Taylor all the success in the world — she covers football, she covers basketball," Nichols said in a leaked phone conversation from July 2020, as reported by the New York Times in July 2021. "If you need to give her more things to do because you are feeling pressure about your crappy longtime record on diversity — which, I know personally from the female side of it — like, go for it. Just find it somewhere else. You are not going to find it from me or taking my thing away." YIKES.
Fortunately for Nichols, the more things change, the more they stay the same and her longtime marriage to her husband is still firmly intact. But who is Mr. Nichols and how did the couple meet? The answers just might surprise you... 
Rachel Nichols first met her husband at summer camp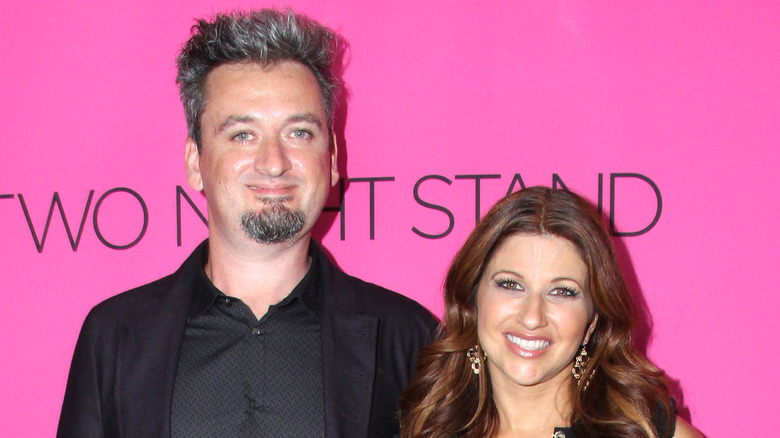 Kathy Hutchins/Shutterstock
Rachel Nichols has always kept mum about her relationship but we do know a few things about her marriage to music executive and film director Max Nichols.
Per The New York Times, Max and Rachel tied the knot in Venice on May 25, 2001. According to TV Newser, the couple met at a summer camp when they were young and reconnected later in life, but if you think Max was just your typical average kid from a blue-collar family attending sleepaway camp — think again. As it turns out, Max hails from Hollywood royalty. His late father, Mike Nichols, was a big shot film and stage director responsible for many movies including "Closer," "Primary Colors," and "Who's Afraid Of Virginia Woolf?" per IMDb. As for his mother, Annabel Davis-Goff, she was well known for her work as a successful novelist and screenwriter. But that's not all. His step-mother just so happens to be none other than broadcast journalist Diane Sawyer. Oh, to be a fly on the wall during those family dinners...
Rachel and Max Nichols have twin daughters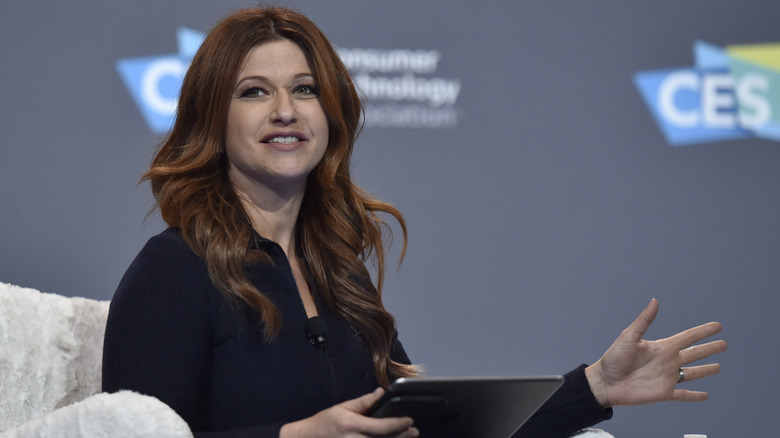 David Becker/Getty Images
Famous family aside, however, Rachel Nichols is adamant that her home life with Max Nichols isn't all that different from anyone else's... especially when it comes to their twin daughters.
In April 2020, Rachel got candid during an interview with The Hollywood Reporter about what family life was like amid the COVID-19 pandemic with two nine-year-old daughters at home. "I try to get in a workout, do some school work with my kids, and generally try to make the day feel a little bit more normal for them," she explained of their daily routine in quarantine. 
Still, there are some things about the family's busy lifestyle that aren't exactly typical for the average American family, specifically regarding Rachel's fast-paced career as a sports anchor. "Being pregnant involves a lot of stuff that has to happen on a schedule, but I had a job that involved heavy travel and a lot of covering breaking news, so everything just became a whole lot more of a juggle," Rachel once recalled to Sports Illustrated about working while expecting twins. "You're trying to eat regular meals, but you find yourself in an airport at 1 a.m. I remember once leaving a frantic message for my doctor that just said 'I have to reschedule my appointment, Aaron Rodgers suffered another concussion.' After I hung up, I realized I probably should have provided a little more explanation," she confessed. As the old saying goes, the [sports] show must go on.