Kelly Clarkson Reveals She Questioned Her Sexuality Until She Met Husband Brandon Blackstock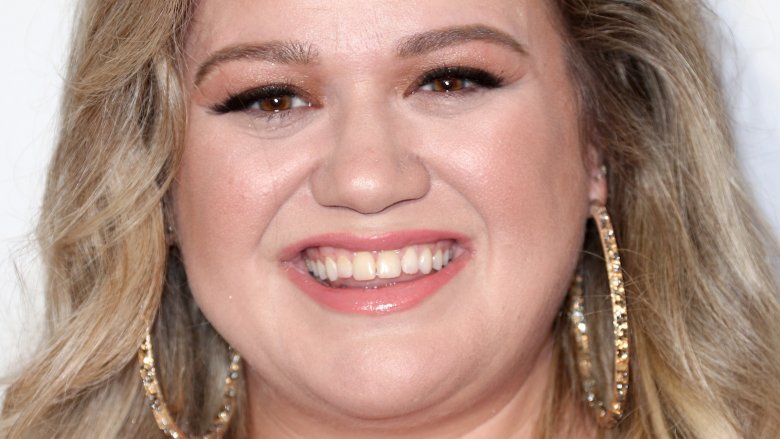 Getty Images
Kelly Clarkson says that she thought she was asexual before she met her husband.
At a private show for SiriusXM at the Highline Ballroom on Nov. 3, 2017, the Grammy winner said that she was never "sexually attracted" to anyone before Blackstock (via People).
"This isn't a downer to anybody I dated before him, but I'm just going to be real: I never felt like, honesty, sexually attracted to anybody before him," the 35-year-old said. "And I'm not downing my exes. You know, everybody's different. But there was something about him."
"I honestly thought I was asexual—I'd never been turned on like that in my whole life," she added. "I was like, 'Oh that's that feeling...OK! That's what they were talking about in Waiting to Exhale. I just got it. I just didn't have a clue."
The couple first met at the Country Music Awards in 2006 when Clarkson was performing a duet with Rascal Flatts. At the time, Blackstock was the group's manager and still married to his first wife, Melissa Ashworth. However, that didn't stop Clarkson from feeling instant attraction.
"Literally, I'm not joking, he walked past us at that time," Clarkson said during the Sirius XM show. "And he walked by, I was like, ready to take it all off. I just felt something."
By the time the two ran into each other again at the 2012 Super Bowl, Blackstock was divorced. Clarkson, who was singing the national anthem for the big game, remembers being nervous but not for the reason that you'd think.
"I was so nervous because it wasn't that I didn't want to suck for the millions of people watching, I didn't want to suck because I was trying to impress a guy," she revealed. "I wanted him to be like, 'Damn.' It had nothing to do with the Super Bowl!"
"We didn't even know each other, but he had walked past me once and there was a moment in my crazy head," she said. "He thought I hated him, too. When I finally confessed that, 'I really dig you,' He was so shocked because he thought I hated him. I hadn't let on that I liked him. Inside I was like, 'Ask me out!' but outside I was like, 'I love being single and coming home every night alone. It's awesome.'"
Fast forward to 2013 and the two were tying the knot in an intimate ceremony in Tennessee.
The pair have two children together, River Rose and Remington Alexander, as well as two more children from Blackstock's previous marriage.
In an interview with NBC'S Sunday Today, which aired on Nov. 5, 2017, the singer revealed that she's "never felt sexier" since having kids and getting married.