Patton Oswalt Marries Meredith Salenger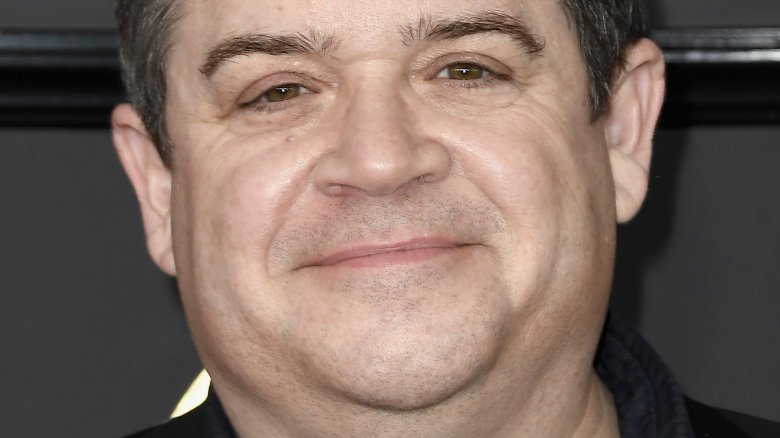 Getty Images
However great your weekend was, Patton Oswalt thinks he can probably top it.
Oswalt and fiancée Meredith Salenger tied the knot at the Jim Henson Company Lot in Hollywood on Nov. 4, 2017 (via E! News). The wedding took place about a year and a half after the sudden death of the actor's first wife, Michelle McNamara.
On Nov. 5, 2017, The King of Queens actor took to Twitter to share the news, writing, "What'd you guys do yesterday?" alongside a picture of himself and Salenger with his daughter, Alice Rigney.
What'd you guys do yesterday? (Photo @jeffvespa) pic.twitter.com/WMW39tif0I

— Patton Oswalt (@pattonoswalt) November 5, 2017
Salenger took to Instagram to post the same snap with a different caption, writing, "True love. True happiness. Forever and Always. The Oswalts."
Oswalt and Salenger made their public debut in June 2017 at the New York City premiere of Baby Driver.
As Nicki Swift previously reported, the couple first announced their engagement in July 2017 via Instagram with a playful snap. "I don't wanna brag...but check out the size of The Rock on my finger! Hahahah," Salenger wrote.
The couple received some backlash from fans as the engagement news came just 15 months after Oswalt lost McNamara. However, Salenger didn't allow Internet trolls to rain on her parade.
"I think for Patton, having met and found love after over a year of intense therapy and openly grieving and dealing with his pain...I am grateful to be the one who helps him climb out of the depth of grief and find some joy again," Salenger wrote at the time. "Alice is happy and feels loved. I have waited 47 years to find true love. Creating our family unit while honoring the brilliant gift Michelle has given me will be my life's goal and happiness. I am deeply in love with both Patton and Alice and very much looking forward to a beautiful happy life having adventures together."
Congratulations to the couple!