The Tragic Death Of Top Chef Star Howard 'Howie' Kleinberg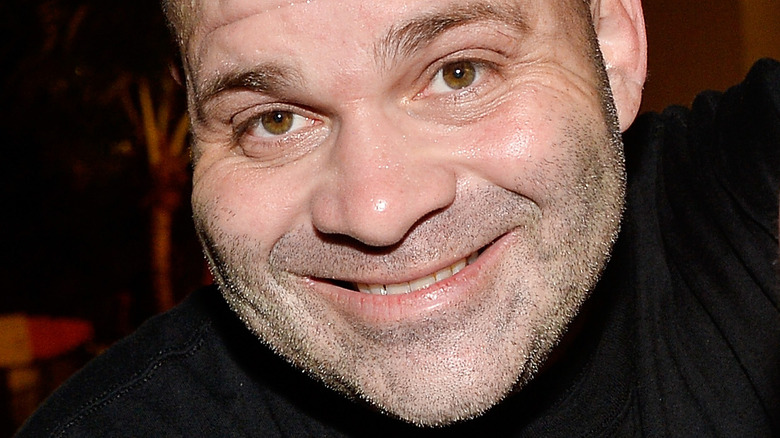 Frazer Harrison/Getty Images
Bravo fans were saddened to learn of the death of "Top Chef" star Howard 'Howie' Kleinberg earlier this week. According to his mother, speaking to the Miami Herald, Kleinberg died of a heart attack.
Fans will remember Kleinberg best for his sassy exchange with the late Anthony Bourdain in Season 3. During judging, Bourdain scolded Kleinberg for serving him food later than expected. Not taking the criticism lying down, Kleinberg reminded the chef that in his book, he'd praised Ecuadorian chefs who serve their customers only when their food is "right," not necessarily on a schedule. Though it was a serious scene, Bourdain was so charmed by Kleinberg that he broke character and chuckled through the rest of the interaction.
Far from his stint on "Top Chef" or even his food, those close to him, Kleinberg will be remembered for the lives he touched and the good he did in the world. Just four months before his death, Kleinberg took a new position as executive chef at Peacock Garden Resto Bar + Grill, in Coconut Grove, Florida, per Page Six. At just 46, Kleinberg had a lot of creativity, passion, and love left to give.
Howie Kleinberg had a bright future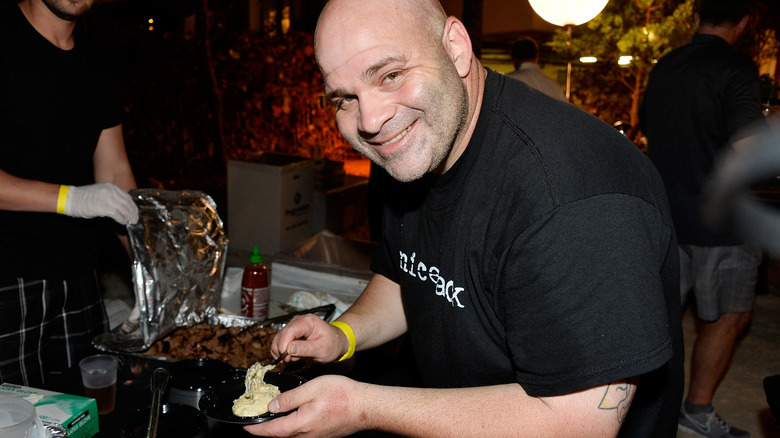 Frazer Harrison/Getty Images
Howie Kleinberg's mother, Susan, told the Miami Herald that her son had a big heart and a passion for his work. "He was married to his passion in life, which was his cooking," she told the outlet. When he wasn't in the kitchen Kleinberg was a dedicated member of his South Florida community. Kleinberg had a particular soft spot for families suffering from food insecurity and loved working on Padma Lakshmi's "Taste of a Nation" which donates to related charities. Another personal passion, aside from cooking, was rescuing dogs. At the time of his death, he was the proud owner of a pitbull named Skye and was a frequent fundraiser for local rescue charities. "I am just finding out how many lives he touched," his mother said.
Kleinberg's reach extended far beyond his community. He earned a solidified place as a fan favorite in the series. "The #TopChef family is saddened to learn about the unexpected passing of Howard Kleinberg from season three," the network tweeted. "Howie's passion for cooking filled so many and our deepest sympathy goes out to his family and friends." Fans chimed in to offer their condolences as well. "Season 3 is my favorite and I considered him my fan favorite," wrote one. "He will be missed."