Jared Kushner Makes A Truly Stunning Claim About Ivanka Trump's White House Treatment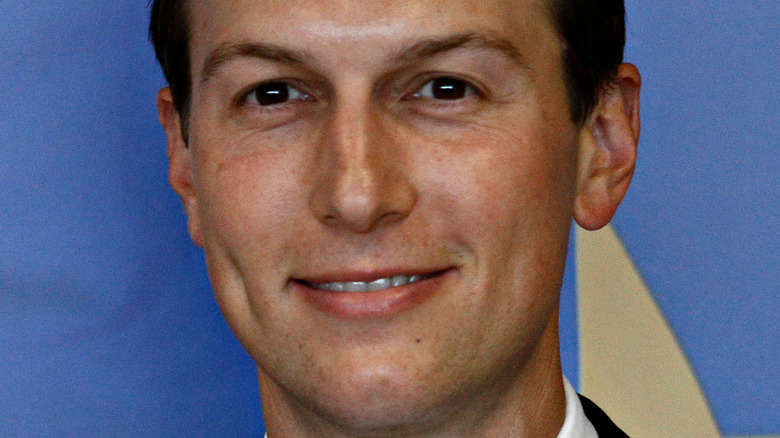 Alexandros Michailidis/Shutterstock
The Trump presidency seemed to be characterized by unprecedented levels of drama, with stunning new headlines and statements cropping up every few days. The public's awareness of the White House events was only heightened by the social media presence of many key government players, including Donald Trump himself. Although Twitter made the decision to ban the former president from the platform following the events of January 6, we're now gaining insight into the famous family in new ways.
The House select committee's investigation into the January riot has included testimony from former White House affiliates, who have lent insight into the often tumultuous presidency. One ex-aide to the president testified that Donald allegedly had a habit of throwing dishes and flipping tablecloths, according to Insider.
There's another source for those who can't get enough of the controversial family, however: tell-all books. Throughout the Trump presidency and following the 2020 election, many staffers and relatives have snagged book deals, filling pages with fascinating details. Mary Trump, the president's niece, sold 1.35 million copies of her memoir in its first week, as reported by CNBC. Jared Kushner, Donald's son-in-law, is among the latest to release a book ... and his stunning story about what happened to his wife in the White House is not one to miss.
Jared Kushner claims John F. Kelly shoved his wife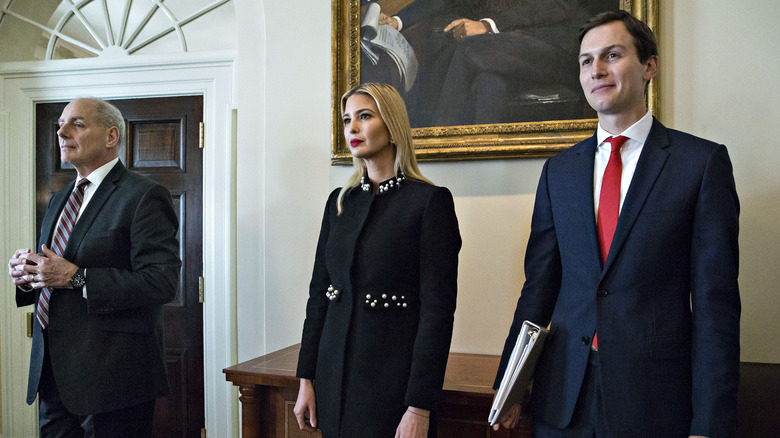 Bloomberg/Getty Images
Jared Kushner is the husband of Ivanka Trump, the former president's daughter, and also served as Donald Trump's advisor. He's set to release a book about his experience during the presidency, entitled "Breaking History: A White House Memoir." However, an excerpt from the book obtained by The Washington Post has already made it breaking news, weeks ahead of its August release date.
Kushner writes about John F. Kelly, Donald's second chief of staff, who he alleges was a bully. According to his story, Ivanka made the mistake of greeting him following a heated meeting in the Oval Office. "Kelly shoved her out of the way and stormed by," Kushner claimed in the book (per the Post). "She wasn't hurt, and didn't make a big deal about the altercation, but in his rage Kelly had shown his true character."
Kushner also noted that he later apologized, but Kelly denied the entire incident in an email: "It is inconceivable that I would EVER shove a woman ... Also, don't remember ever apologizing to her for something I didn't do." According to Daily Mail, Kelly was a four-star general in the Marines who took over the chief of staff role in 2017. Animosity between Kelly and Ivanka was well-documented throughout the presidency, with CNN reporting in 2018 that Kelly felt "[Ivanka] tries to have it both ways, acting as a senior adviser to the president when it suits her and then as his daughter when it doesn't."