Angelina Jolie Almost Made Her Legal War With Brad Pitt An Even Bigger Spectacle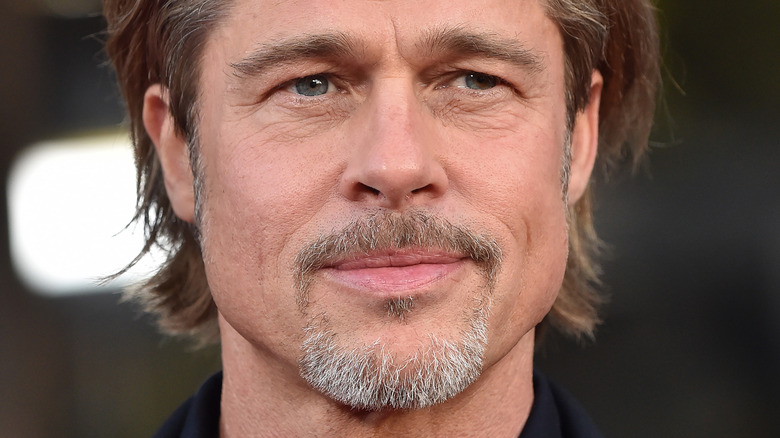 DFree/Shutterstock
It's been non-stop tabloid attention for Brad Pitt and Angelina Jolie since their 2016 split. At that point, they had been together for more than 12 years and, in that time, had welcomed six children. They adopted three and Jolie gave birth to three — Shiloh, Knox, and Vivienne. Jolie and Pitt traveled the world for her humanitarian work, splitting their time between L.A. and their vineyard in the south of France.
It all came crashing down during a disastrous cross-country flight, though. The FBI and Los Angeles County Child Services were called in to investigate an alleged domestic dispute on the Jolie-Pitts' private jet during a trip back from France. Pitt had allegedly been drinking heavily and got into an argument with Jolie. Things escalated to the point that their eldest son, Maddox, intervened on Jolie's behalf, and things got physical, per Us Weekly. Jolie filed for divorce shortly after.
Since then, Pitt has gotten sober, and the couple has been engaged in a fierce custody battle for the kids. Though it's been years, their legal dispute is far from over. In fact, they are now supposedly in the middle of another one which, this time, has nothing to do with the kids.
Brad Pitt and Angelina Jolie can't see eye to eye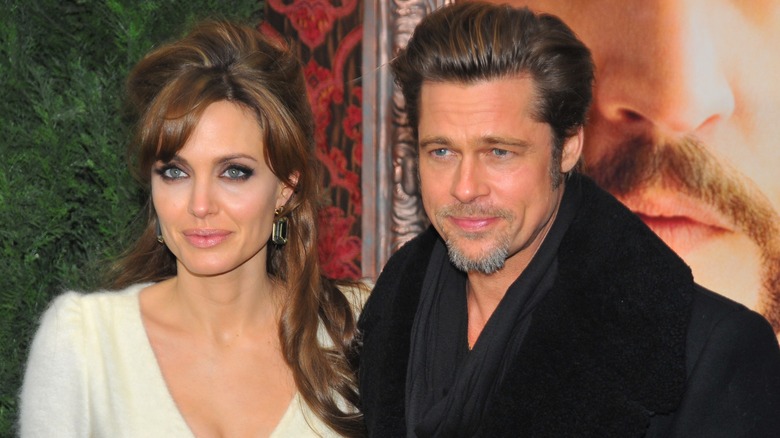 Everett Collection/Shutterstock
All eyes are on Brad Pitt and Angelina Jolie once again after Jolie attempted to serve Pitt with papers regarding their vineyard in the south of France. Pitt and Jolie have been locked in an ongoing battle over whether or not she had the right to sell her share in their estate after the divorce. Pitt has reportedly claimed that she did not. Rather, she had to offer him the right to refusal before selling off her stake. Jolie has fired back by demanding to see papers related to the estate, which are in Pitt's possession.
The issues reportedly stem from Jolie's attorneys' inability to locate Pitt. According to Page Six, Jolie's attorneys went so far as to station incognito servers at the 2022 SAG Awards in hopes of finally locating Pitt. However, Pitt was not nominated this year and didn't show. Rather than risk a run-in at another closely watched event, Pitt's lawyers have reportedly agreed to cooperate with Jolie's. A judge ruled that they must turn over the papers in question, but Pitt's attorneys still have the right to refuse.
As for the custody battle, that rages on, too. "It's very clear to him that Angie has gone out of her way to delay and stall the process," a source told Us Weekly. "Month after month goes by with one piece of red tape after another, endless jumping through hoops and bickering between their lawyers with no resolution."