Wendy Williams' Ex-Husband Hurls Strong Accusations Against The Producers Of Her Former Talk Show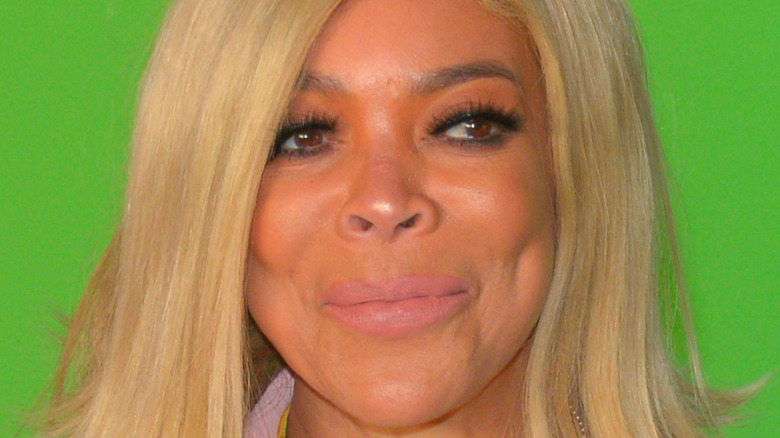 Ron Adar/Shutterstock
"The Wendy Williams Show" ended its 13-season run on June 14 with a commemorative bash of a series finale. Noticeably missing from the finale episode, however, was Wendy Williams herself. The daytime talk icon was absent from all of the show's 13th season due to "serious complications as a direct result of Graves' Disease and her thyroid condition," per an official 2021 statement. However, fans expected her to at least memorably cameo on the series finale. William's ex-husband, Kevin Hunter, was among those gravely disappointment in Williams' exclusion. Speaking to ET in June, the television producer said, "There is absolutely no reason why a bigger celebration that involved Wendy couldn't happen," noting that this was "the first time in the history of talk shows for this to be done, especially for a show that has been on for more than 10 years." 
In lieu of Williams, guest host Sherri Shepherd (who is inheriting the time slot come fall with her show, "Sherri") called it an "honor and privilege" to partake in the long-running series' final season, per Deadline. In addition to a video montage commemorating Williams and her show's impact on pop culture over the years, her social accounts honored her with a post of her iconic purple chair remaining empty. 
However, as was the case when the show was on-air, drama continues to loom over the daytime TV staple. 
Wendy Williams' inner circle allegedly enabled her addiction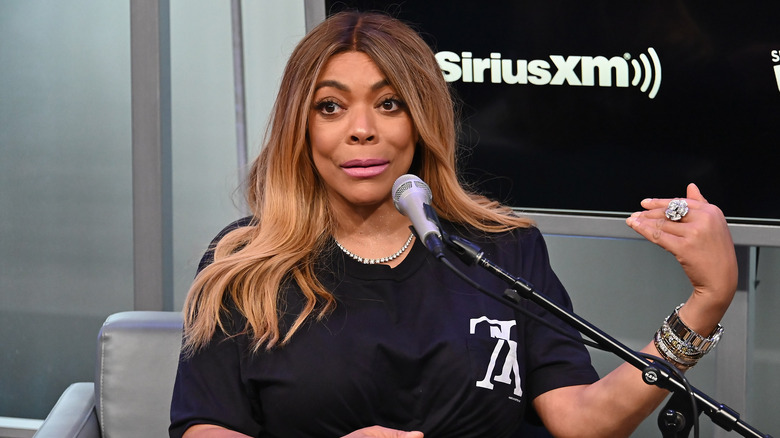 Astrid Stawiarz/Getty Images
Wendy Williams' ex-husband levied heavy accusations against her former show producers about her alcoholism. Speaking to Page Six in late July, Kevin Hunter accused television syndication company Debmar-Mercury of not aiding in the talk show host's recovery efforts from alcohol abuse. According to Hunter, it was all in the name of keeping "The Wendy Williams Show" up and running. "Debmar would not support Wendy's recovery efforts with the family," Hunter alleged. "They would not sign off on anything that would've helped her recovery efforts."
According to Hunter, Debmar-Mercury was even present — and reportedly unhelpful — at an intervention staged in conjunction with Williams' family. "They sat in a meeting with her whole family, including her now-deceased mom, and would not sign off on the recovery efforts that would've helped Wendy also get well and live and be sober," Hunter claimed, adding that the Debmar-Mercury reps present simply issued Williams an ultimatum. "They basically said, 'If you don't stop drinking, you're going to lose the show," Hunter alleged.
The talk show queen revealed to her audience in 2019 that she had checked into a sober house for alcohol addiction after her divorce filing from Hunter, per The Sun. According to a Sun source, her show staff knew about Williams' problems, but "no one is ever going to speak up because they don't want to lose their jobs."