The Real Reason Chris Rock Dropped Out Of School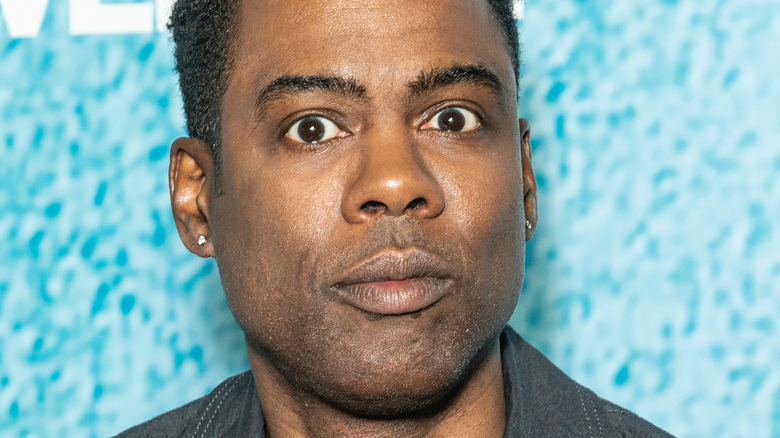 lev radin/Shutterstock
Starting his career in the late 1980s, Chris Rock caught his big break after a guest appearance on "The Arsenio Hall Show" caught the attention of "Saturday Night Live" boss Lorne Michaels. Since then, he's become a household name, narrating his own show "Everybody Hates Chris" and starring in a number of films. 
Even though he found success in adulthood, Rock's early life was difficult. Born in South Carolina, the comedian relocated to Brooklyn during his childhood, spending the majority of his childhood years attending a predominantly white school. As a result, Rock found himself targeted by bullies, beaten up, and called racial slurs, revealing to Oprah Winfrey that the mistreatment started when he was in elementary school and continued on into high school. As a result of his trauma, Rock developed severe anger and frustration, even going as far to attack one of his tormenters with a brick, as he recalled on an episode of "Fly on the Wall with Dana Carvey and David Spade." 
Combining the bullying with his family's financial struggles, Rock decided to drop out of school after receiving his G.E.D. — but it wasn't the end of his relationship with education.
Chris Rock's schooling influenced his work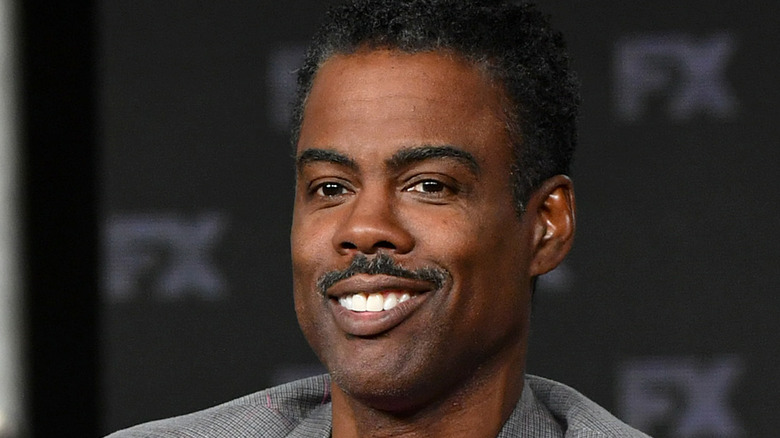 Amy Sussman/Getty Images
When Chris Rock got his G.E.D., he decided to enter the workforce after giving community college a go for a year. He explained to Gayle King: "My game plan was to keep working at Red Lobster, get my truck driver's license, and kind of drive a truck like my dad." He even worked alongside his father at one point, loading up paper trucks for the Daily News.
After his dad died in 1989, Rock found himself reconsidering what he wanted from life, explaining to Oprah Winfrey, "None of us should take things too seriously, because everything except death works itself out." From there, the rest is history, and as the star ascended the comedic ladder, he was able to poke fun at his past. "You know what G.E.D. stands for? Good Enough Diploma," he cracked at a standup gig. 
Rock re-lived his experiences with school again when he nabbed "Everybody Hates Chris," which loosely chronicled his childhood. Not only didn't he shy away from depicting the realities of a predominantly white school in Brooklyn, he also addressed dropping out of school in the episode, "Everybody Hates The G.E.D." As a result, the series has a distinctly bittersweet tone.
Chris Rock receives a degree and an apology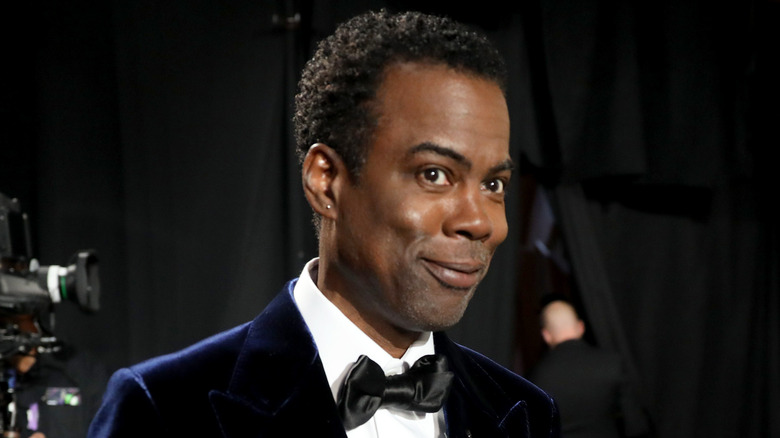 Handout/Getty Images
Since his success in comedy, Rock prioritized healing from his childhood trauma. While some people urged Rock to call out his former bullies, the comedian revealed to Gayle King: "I forgive, it made me who I am." Instead, he focused on his mental health, achieving several milestones along the way.
In 2021, Rock received an honorary doctorate from Kingsborough Community College, where he studied communications for one year. "Some of the things I learned I apply even today," he said in a video to Kingsborough students. Though he certainly reached many other major milestones, Rock's educational history made this award doubly meaningful. However, Rock once received a reward some might argue is more meaningful than an honorary degree: an apology. 
After the premiere of "Everybody Hates Chris," one of Rock's former teachers sent him an apology letter outlining their regrets for not protecting him better. The comedian recalled his teacher writing, per Contact Music, "I have to apologize for everything that happened to you while you were in school. I knew it was hard on you but I had no idea. If anything happened to you because of me, please forgive me."