The Unlikely Way Matt LeBlanc Scored His Role On Friends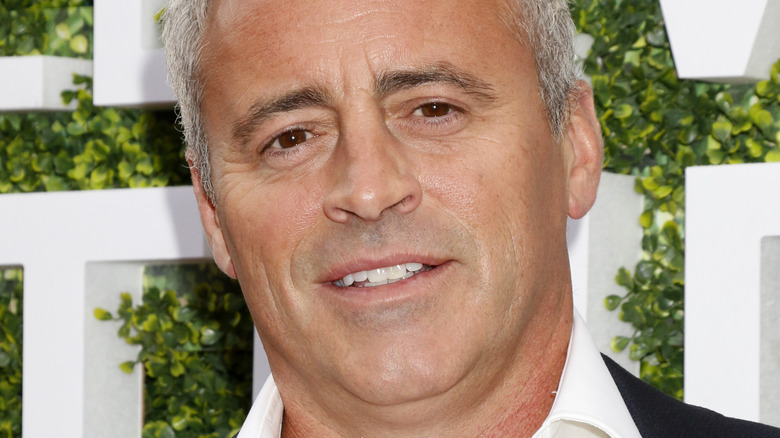 Kathy Hutchins/Shutterstock
"Friends" is an unforgettable show; between its accessible humor and stellar ensemble, there's something for everyone. One of the most universally liked characters on the series was Joey Tribbiani, played by Matt LeBlanc. Joey was a well-intentioned struggling actor who had a habit of chasing women.
Though his character could have easily been just another lothario stereotype, Joey had an inherently lovable quality, largely as a result of LeBlanc. Interestingly, the actor originally thought he blew his audition.
"I remember I had gone in a bunch of times and I think it was on the final callback, I had gone with a friend of mine to run lines," LeBlanc said on the "Friends" reunion, per Us Weekly. "And he said, 'So the show is about friends and being friends? Just a group of friends?' And I said, 'Yeah, kinda!' And he was like, 'Well, we should go out drinking.' I was like, 'Yeah, that's a good idea!'" As one can imagine, that wasn't the best idea — but his impulse surprisingly paid off in the end. 
Matt LeBlanc's mistake landed him the iconic role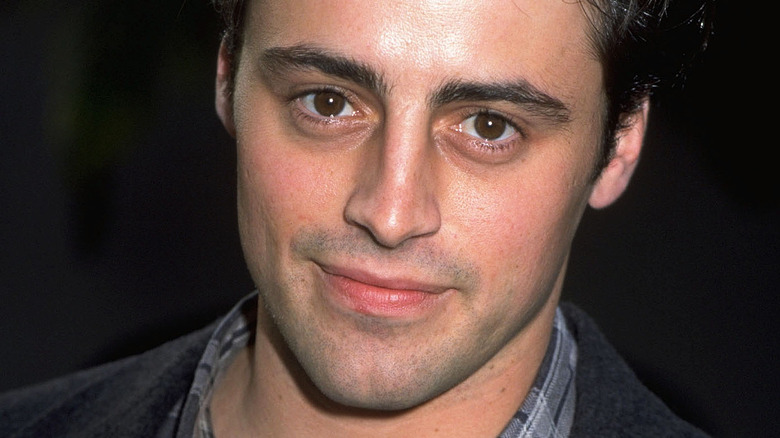 Getty Images/Getty Images
While getting drunk the night before a major audition was a risky move, Matt LeBlanc explained that things didn't exactly go as he feared they might.
"To make a long story short, I woke up in the middle of the night at his apartment and had to go to the bathroom," LeBlanc explained, according to Us Weekly. "I got up too fast and I can't believe I'm telling this, but I kind of blacked out — as you do — and fell face-first into the toilet, hit my nose on the bottom of the toilet seat, and a huge chunk of meat came off my nose." Yikes. He continued, "And I'm looking in the mirror, it's bleeding, and I'm like, 'Oh, my God. I have to go in for the big callback and [there's] a big ugly scab on my nose.'"
Instead of immediately rejecting LeBlanc, series creator Marta Kauffman found the story amusing. According to the writer, she felt like the incident sounded like something Joey would do. As a result, LeBlanc scored the role.
Matt LeBlanc suffered another Friends-related injury
Unsurprisingly, Matt LeBlanc's personal antics reflected those of his character several times. Notably, LeBlanc dislocated his shoulder during the production of Season 3. Because he had to wear a sling, the writers chose to work it into the show. The sling appeared in numerous episodes including the iconic, "The One Where No One's Ready," in which Joey walks out wearing all of Chandler's clothes.
Years later at the "Friends" reunion, the gang cringe-watched the moment when LeBlanc dislocated his shoulder, with Jennifer Aniston in particular gasping and yelling "s***!" as it unfolded on-screen. In the footage from 1996, David Schwimmer is seen telling the crew to cut filming, as it was clear to him LeBlanc was in a tremendous amount of pain. "I had to go to the hospital," LeBlanc recalled to Glamour. "They wrote that in, I remember, as Joey jumping on the bed. Yeah, but get this... the audience was full of Diet Coke contest winners flown in from all over the country, and I did two scenes, popped my shoulder, and they had to cancel it." Oops! At least they flew the winners back a week later, as LeBlanc had noted.
While LeBlanc's injury caused some shakeups in the production of "Friends," it also provided the opportunity for some very in-character humor. One has to wonder: is it LeBlanc who's like Joey or Joey who's like LeBlanc?