Who Is Candace Cameron Bure's Husband, Valeri Bure?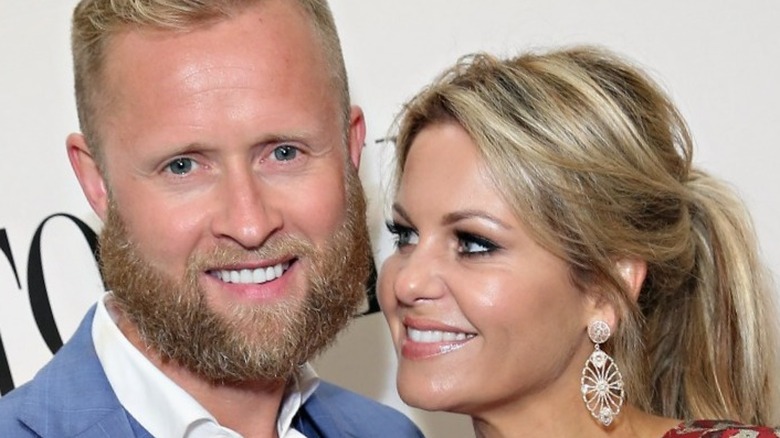 Cindy Ord/Getty Images
Candace Cameron Bure was a little girl when viewers first met her on the ABC sitcom "Full House" in the late 1980s, but the child star grew up in front of fans' eyes. By the time "Full House" ended its eight-season run on ABC in 1995, the star who played DJ Tanner was a young woman eyeing her 20th birthday.
Years after "Full House" ended, Candace became a Hallmark movie queen, and she later reprised her role as the eldest Tanner sister on Netflix's "Fuller House" spinoff. Fans saw her character rekindle her romance with her high school sweetheart Steve (played by Scott Weinger), proving that their love connection stood the test the time.
But the same can also be said of Candace's real-life romance and marriage to Valeri Bure. Candace has been married for almost as long as "Full House" has been off the air, and she met her husband in an adorable way alongside her TV family. So, just who is Valeri Bure?
Candace Cameron married Valeri Bure in 1996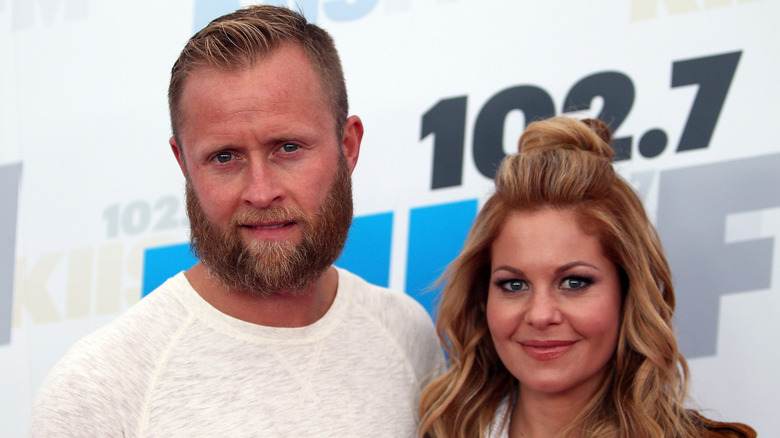 David Livingston/Getty Images
Candace Cameron Bure began dating Valeri Bure toward the end of her run on "Full House." An Instagram photo from their second "in person" date in 1994 showed them hanging out in a hockey locker room, and by 1996, they were married. The young couple went on to welcome three kids: Natasha, Lev, and Maksim.
Candace and her husband's upbringings couldn't have been more different. Valeri was born in Moscow, Russia, but in 1991 he moved to America to pursue a pro ice hockey career, per his bio on Napa Wine Project. Despite not growing up in the US, Valeri was a "Full House" fan for a big reason. "He would watch 'Full House' because it helped him learn English," Candace told TODAY in 2007.
Like his father, swimmer Vladmir Bure, Valeri was a player on two Olympic medal-winning Russian teams for hockey. His brother, Pavel Bure, is also a pro hockey player. Valeri ended up in the NHL for 11 years, playing for the Montreal Canadians, Calgary Flames and the Los Angeles Kings, according to Closer Weekly. His pro hockey career ended in 2004, per NHL. In 2015, Candace told Yahoo Parenting that her retired athlete husband was running the family's wine label, Bure Family Wines. She also revealed that he does "98 percent of the cooking" in their household. In 2022, Candace and her husband celebrated their 26th wedding anniversary.
Candace Cameron Bure met her husband through her Full House co-star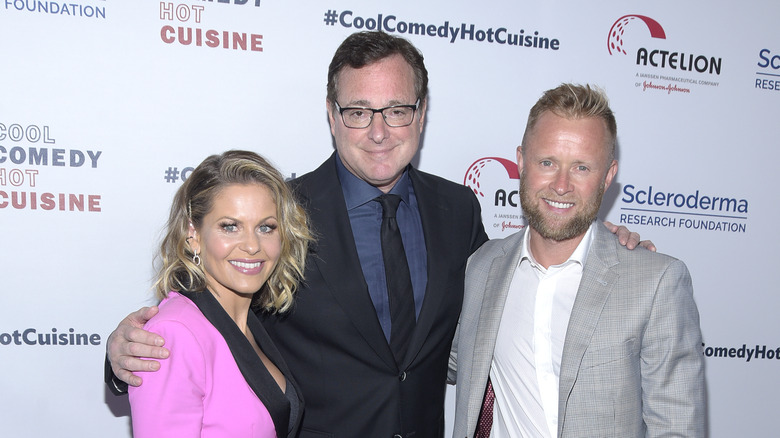 Michael Tullberg/Getty Images
Candace Cameron Bure would never have her current family if it wasn't for her "Full House" family. In 1994, she attended the Rock'n Puck Celebrity Hockey Game with her TV uncle, Dave Coulier (Uncle Joey on "Full House") and fellow co-stars Bob Saget and Lori Loughlin, per E! News. It was there that she first met Valeri Bure, and it was Uncle Joey who introduced them!
"We were looking at these two cute men on the ice, and I was like 'I wanna meet that one, the blonde one,' which was Val," Candace told Us Weekly. She added that after the game, Coulier set her up with Valeri. "We went on a date the very next day, and in less than a year we were engaged," she added.
When celebrating her 25th wedding anniversary to Valeri in June 2021, Candace gave a shout-out to her TV family on Instagram as she looked back at photos from that fateful charity hockey game back in 1994. "Thank you @dcoulier for taking me to my first hockey game. Thank you Lori for being my wing woman and thank you @bobsgaet for watching out for me like a dad," she captioned her post. Saget commented (per E! News), "When Val gave you his sweaty jersey after the game, I knew it was a done deal."