The Scandal Behind Rachel Nichols' ESPN Exit Explained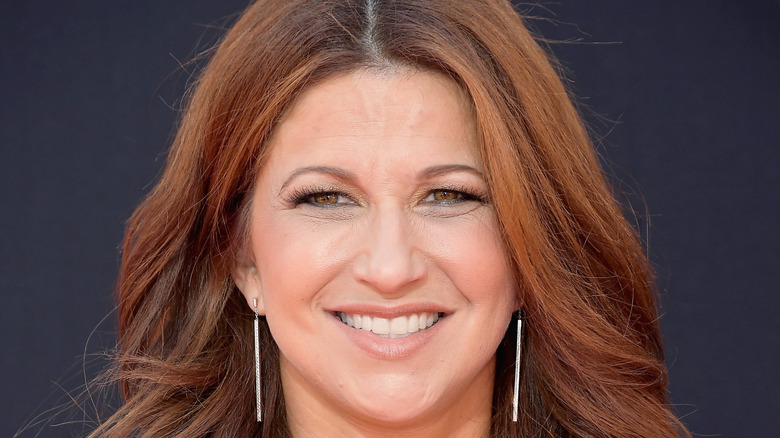 Matt Winkelmeyer/Getty Images
Early in 2022, NBA commentator Rachel Nichols exited ESPN after 16 years with the company. This news hit only a few months after Nichols' series, "The Jump," ended its five year run. "We mutually agreed that this approach regarding our NBA coverage was best for all concerned. Rachel is an excellent reporter, host and journalist, and we thank her for her many contributions to our NBA content," David Roberts, ESPN's senior vice president, stated. While Nichols herself agreed that the series "was never built to last forever," behind the scenes drama at ESPN reveals its end was not a natural one.
In July 2021, Nichols became embroiled in a scandal due to unfounded comments regarding a Black colleague scoring a job she wanted. The incident occurred back in 2020, when she complained about fellow host Maria Taylor potentially hosting the NBA Countdown to Adam Mendelsohn, an advisor of LeBron James. Audio of the conversation was recorded by another employee, who then spread the information throughout the company.
Rachel Nichols claimed Maria Taylor scored hosting gig due to diversity efforts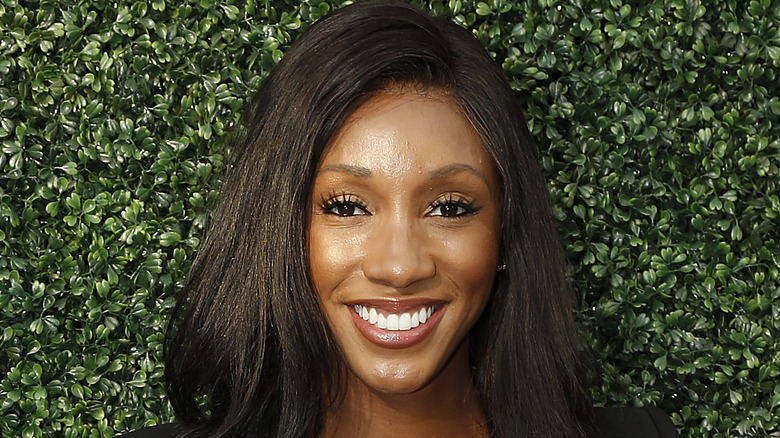 John Lamparski/Getty Images
So what exactly did Rachel Nichols say? The now-disgraced sportscaster not only claimed that Maria Taylor took a job that was rightfully hers, but she implied that the only reason Taylor received the job was because of efforts by ESPN to be inclusive.
"I wish Maria Taylor all the success in the world — she covers football, she covers basketball," Nichols said in the recording, according to The New York Times. "If you need to give her more things to do because you are feeling pressure about your cr*ppy longtime record on diversity — which, by the way, I know personally from the female side of it — like, go for it. Just find it somewhere else. You are not going to find it from me or taking my thing away."
ESPN president Jimmy Pitaro attempted to acknowledge the drama in a statement (via New York Post): "I do want to be clear on one thing: Maria Taylor was selected as NBA Countdown host last year because she earned it. Please know our commitment is that assignments and opportunities at ESPN are based on merit and any concerns, remarks, or inferences that suggest otherwise have been and will continue to be addressed."
ESPN waited to address Rachel Nichols drama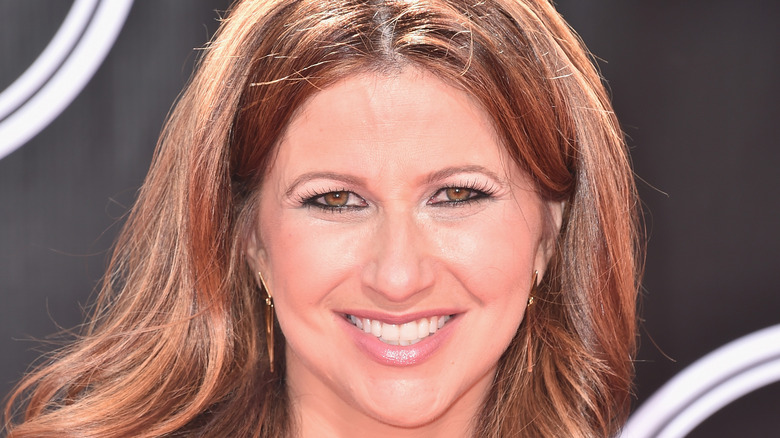 Alberto E. Rodriguez/Getty Images
Understandably, Maria Taylor refused to appear as an NBA Finals host alongside Rachel Nichols after the audio leaked. ESPN first agreed to her condition, but they broke their end of the agreement when they included pre-taped footage of Nichols. 
"A diverse group of executives thoroughly and fairly considered all the facts related to the incident and then addressed the situation appropriately," said spokesperson Josh Krulewitz, per Yahoo! Sports of the ongoing scandal. "We're proud of the coverage we continue to produce, and our focus will remain on Maria, Rachel and the rest of the talented team collectively serving N.B.A. fans."
Of course, the sports media juggernaut changed their tune in 2021, when they canceled Nichols' show and removed her from all NBA coverage. Meanwhile,Taylor made the leap to NBC Sports, where she hosts "Football Night in America." Additionally, she is set to executive produce a documentary series on Black quarterbacks in the NFL for Peacock, so to recap: Nichols got fired, while Taylor continues on to bigger and better things.