Former MLB Star Roy Halladay Dead After Plane Crash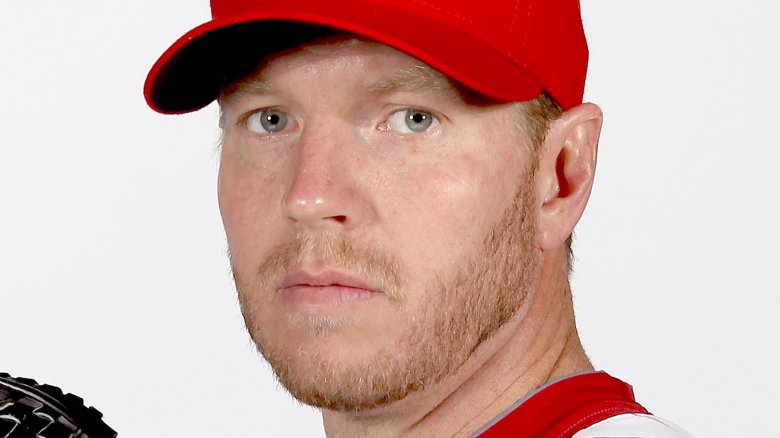 Getty Images
The professional baseball player has reportedly died.
TMZ reports that Roy Halladay, who played for both the Toronto Blue Jays and Philadelphia Phillies, has died following a plane crash in the Gulf of Mexico. He was just 40 years old.
On Tuesday, Nov. 7, 2017, the Pasco County Sheriff's department spoke with press about the fatal accident and revealed that Halladay was aboard an ICON A5 aircraft, which crashed 10 miles west of St. Petersburg, Fla. He was reportedly the only person on board the plane.
ESPN confirmed that the crash occurred around sometime in the early afternoon on Tuesday, Nov. 7. TMZ adds that Halladay, whose body has been recovered, did not make a mayday call. 
Halladay appeared to have purchased the ICON A5 in October 2017. On Oct. 15, he'd shared photos of the plane on Twitter, writing, "I have dreamed about owning a A5 since I retired! Real life is better then my dreams!!"
I have dreamed about owning a A5 since I retired! Real life is better then my dreams!! Thx Kirk & everyone @ICONAircraft pic.twitter.com/wkk6TtjAY4

— Roy Halladay (@RoyHalladay) October 13, 2017
Over the course of his MLB career, Halladay made quite the reputation for himself. As TMZ notes, he was one of only two players in professional baseball history to throw a no-hitter during the playoffs. The athlete was also known for pitching a perfect game for the Philadelphia Phillies back in 2010.
The Phillies shared a statement on their Twitter page, regarding Halladay's passing. "We are numb over the very tragic news about Roy Halladay's untimely death," the statement read. "There are no words to describe the sadness that the entire Phillies family is feeling over the loss of one of the most respected human beings to ever play the game. It is with the heaviest of hearts that we pass along our condolences to [Halladay's wife and two children] Brandy, Ryan and Braden."
He will be missed.
While we wait to learn more details about Halladay's passing, read about the other celebrities we've sadly lost in 2017.