Inside Kathie Lee Gifford's Surprising Connection To The Kardashians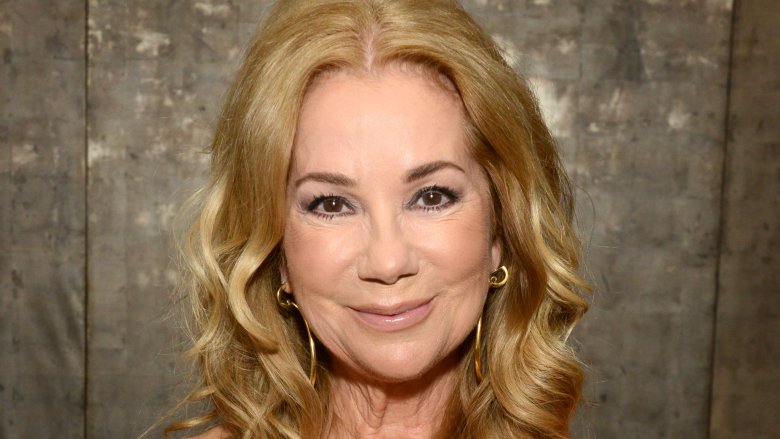 Getty Images
Everyone in Hollywood seems to know the Kardashian clan—but perhaps no one knows them better than the Today show's own Kathie Lee Gifford. While the talk show host and the reality moguls are rarely spotted in the same circles these days, it turns out that the two families go way back. Keep reading to learn all about Gifford's unexpected relationship with the famous reality TV stars.
She met Kris at Bible study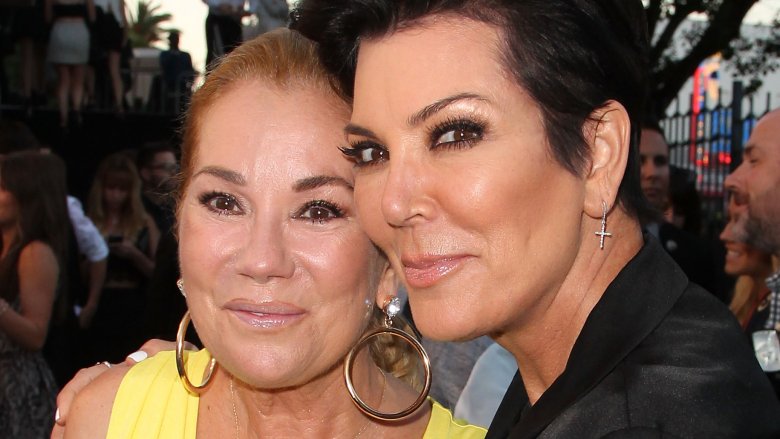 Getty Images
Before there was Hoda Kotb, there was Kris Jenner. According to Kathie Lee's daughter, Cassidy, the TV host met the famous momager at a Bible study when the two of them had first moved to Los Angeles. Their relationship only grew closer over the years.
In 1993, Kathie Lee and Kris reportedly realized their friendship was the real deal after enduring some family struggles together. Speaking to People on the red carpet in 2015, Kathie Lee revealed that she'd suffered two miscarriages before she became pregnant with Cassidy, and when the pregnancy appeared to be heading in a heartbreaking direction, she turned to Kris for comfort. 
Kris, of course, was there for her pal—and her pal's stomach. "I just kept feeding her," she recalled. Not only did Cassidy survive, Kathie Lee and Kris' bond became unbreakable.
She traveled the world with Caitlyn Jenner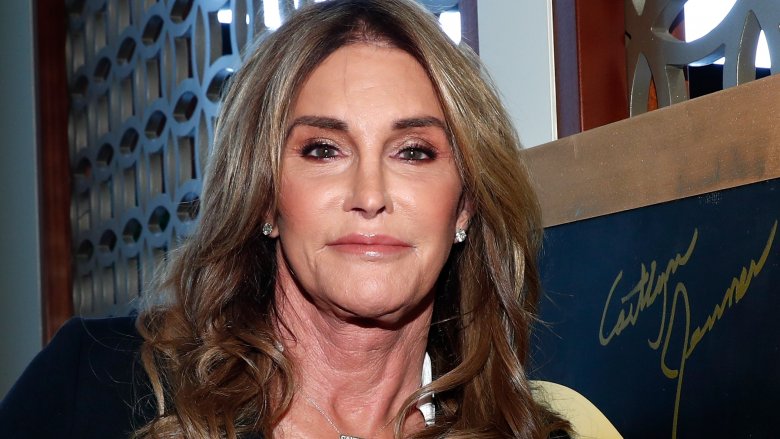 Getty Images
As could be expected, Kathie Lee's close relationship with Kris influenced her friendship with Caitlyn Jenner, who was married to Kris for 23 years. In an appearance on Watch What Happens Live, Kathie Lee called her and Caitlyn "dear friends," though it seems they may not be as close as they once were—due, in part, to Caitlyn's transition, which Kathie Lee never saw coming.
"Not in 35 or so years and being dear friends [did I expect this]. We went around the world together as families," Kathie Lee told host Andy Cohen. "I think it's much easier for people to get used to it who don't know her as a person."
She added, "Bruce was one of the most lovable, adorable, sweetest guys in the world. That is all still there in Caitlyn."
She's Kendall and Kylie's Godmother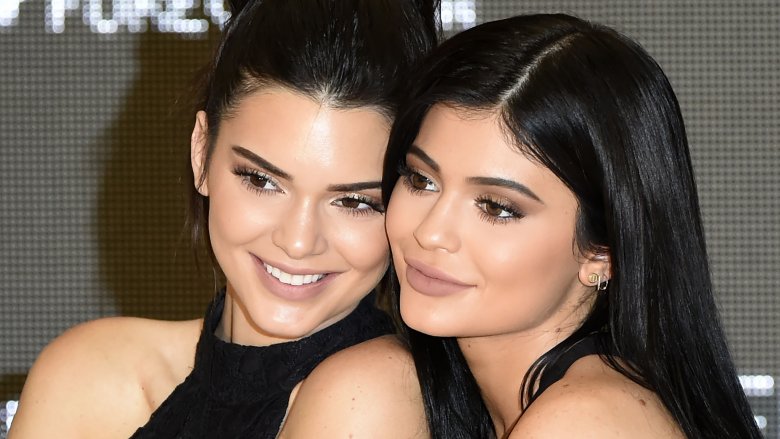 Getty Images
Kathie Lee and her late husband, Frank Gifford, were named Godparents to Caitlyn and Kris' daughters, Kendall and Kylie Jenner. 
In her memoir, Kris Jenner...And All Things Kardashian, Kris revealed that Kathie Lee even played a part in naming Kendall. "I started throwing out names to Kathie Lee," she writes (via Vogue). "Kameron...Kendall—and she stopped me at Kendall."
While Kendall and Kylie are rarely seen hanging around their Godmama in public—except for when they're promoting their businesses—they still show each other some love on good old social media.
"Sending big birthday wishes and congratulations to my Goddaughter @KendallJenner," Kathie Lee tweeted for Kendall's 20th birthday. "God bless you, sweetie."
Her daughter is close to Kris' kids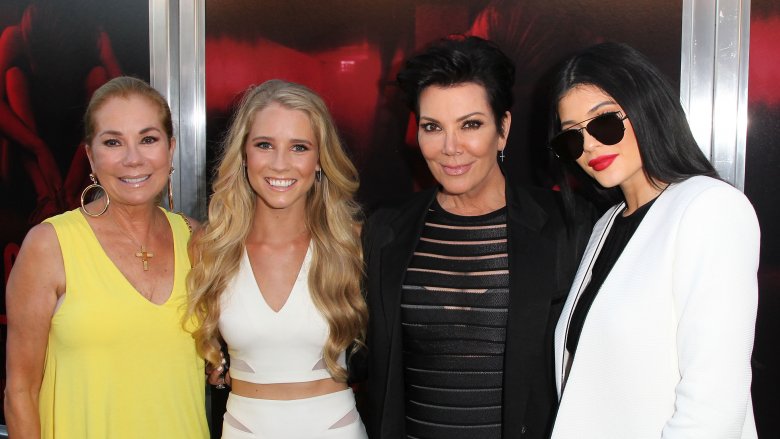 Getty Images
With moms as close as Kathie Lee and Kris, Cassidy, Kendall, and Kylie pretty much had no choice but to become friends. The three grew up together, and, as Cassidy explained to People magazine, the Jenner girls were responsible for some of the biggest moments in her life. "They're the kids that I grew up [with], dressing up in matching outfits," Cassidy recounted. "They're the kids that convinced my mom to let me get my ears pierced when I was seven."
Cassidy, Kendall, and Kylie may not be donning matching ensembles anymore, but they appear to have kept in touch over the years, tagging along with their mothers to fun family get-togethers. "Continuing the tradition of happily being our mothers' third and fourth wheels," Cassidy captioned a photo of her and her mother with Kendall and Kris at a restaurant. "Girls night out with three of my favorite girls!" Kathie Lee wrote alongside the same image on Twitter.
Kylie and mama Kris even showed their support for Cassidy's budding acting career by attending the premiere of her 2015 horror flick The Gallows (via Variety).
Kathie Lee and Kris love a good old fashioned girls' night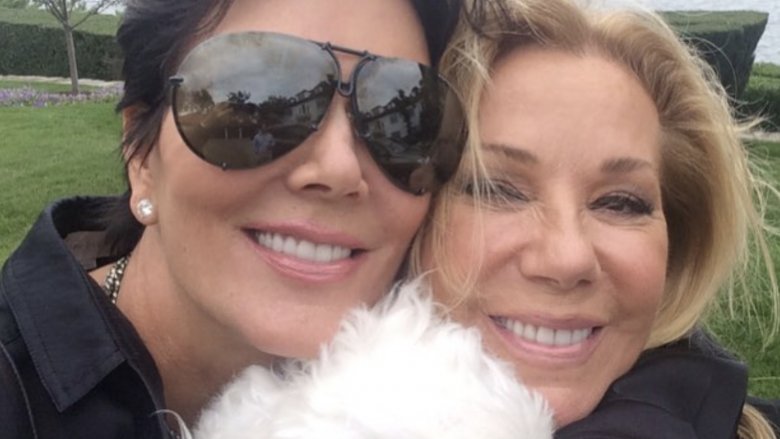 Due to their busy lives, it's rare that Kathie Lee and Kris can schedule a night out together—but that doesn't seem to stop them from trying. During an episode of the Today show in September 2017, Kathie Lee told co-host Kotb that she and her daugher met up with Kris and Kendall for a girls' night in New York City during fashion week.
"We don't see each other much anymore, but, when we do, we just have so much to catch up on," Kathie Lee said. And the two certainly don't seem to take their time together for granted.
"Kris does everything huge. She'd gotten all of us camouflage onesies to wear [for the girls' night,]" Kathie Lee said. "We stayed up talking until about midnight."
They help each other through hard times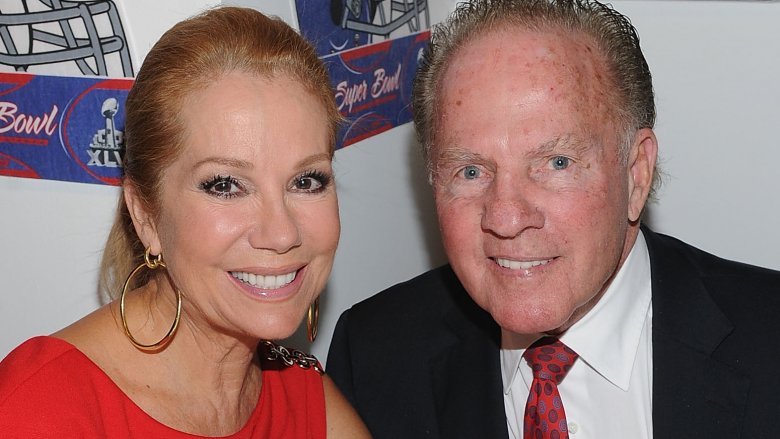 Getty Images
Having been friends for several decades, Kathie Lee and Kris have had one another's backs through many hardships over the years.
Notably, Kris was there for Kathie Lee after the TV host's husband passed away in August 2015. Frank and Kathie Lee shared a birthday, so a year after his death, Kris took to Instagram to share a sweet message with her friend: "Happy Birthday to my beautiful friend Kathie Lee.... I wish you peace and understanding. I know it's [Frank's] birthday today too. I wish I was there with you today. Big hug my angel."
Kathie Lee has also helped Kris deal with her own issues—namely, handling Caitlyn's transition. "This was new to Kris. She's trying to get her act together. She's trying to be a good friend to him," Kathie Lee said (via Us Weekly). "Trying to still be a good parent. It's complicated in ways that we cannot even comprehend. Frank and I send our love and prayers to Bruce [the name Caitlyn went by at the time] and his family. God loves you and so do we."
She attended Kim's wedding to Kris Humphries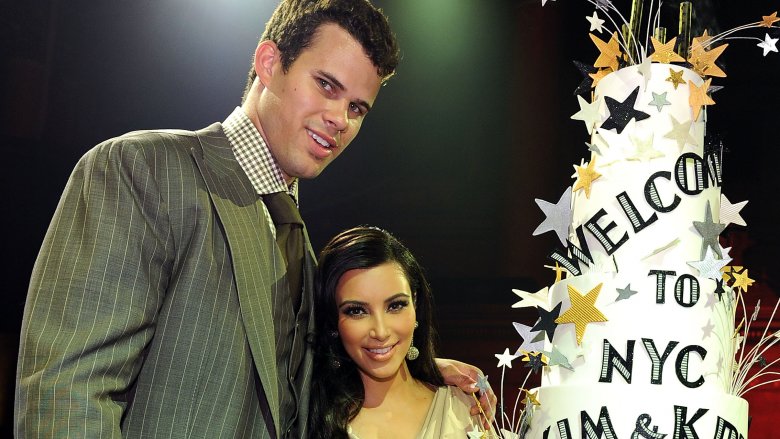 Getty Images
One of the perks of being BFFs with Kris is receiving invitations to must-see social events. Such was the case when Kathie Lee RSVP'd yes to Kim Kardashian's extravagant wedding to basketball player Kris Humphries. 
While the nuptials made E! network history, the marriage didn't last long (72 days, to be exact). Kathie Lee claims she sensed something was amiss between the couple at a pre-wedding party. "There were only maybe 50 people there and I never saw them (Kim and Kris) together the entire night," she told the Today show in November 2011 (via USA Today). "That doesn't mean everybody celebrates the same way. That's the only thing I thought was unusual... She seemed very excited about getting married."
She blabbed about Kim's pregnancy with North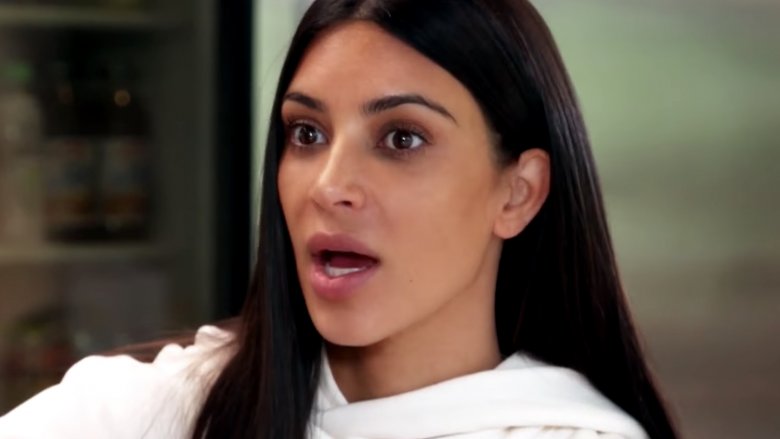 With a family as large as—and with as many connections as—the Kardashians, it's hard to keep private information under wraps. In February 2013, Kathie Lee accidentally revealed the sex of Kim's baby on live TV, announcing to the world that her best friend's daughter was having a baby girl of her own (via Hollywood Life.)
Fortunately, it seems the Kardashian-Jenner clan forgave Kathie Lee for her little slip, and she hasn't made any other unplanned announcements for the Kardashians since.
The Giffords helped the Kardashians land their reality show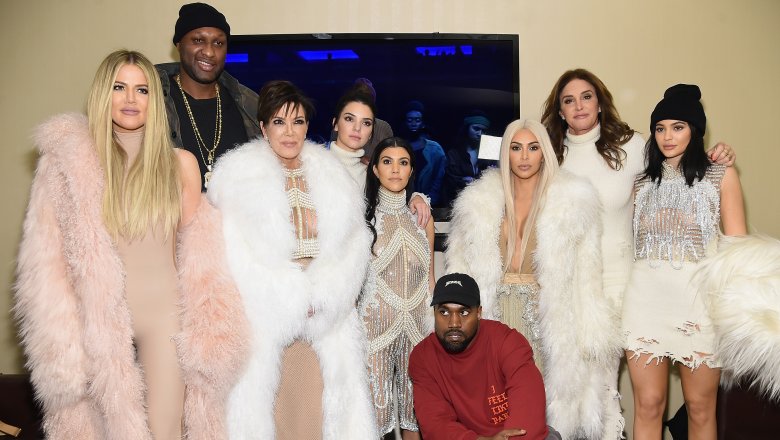 Getty Images
It's difficult to imagine a world without the Kardashian's reality TV empire, but the family's launch to superstardom almost didn't happen. In fact, the E! network initially considered doing a reality show about the Giffords—though the concept was all kinds of crazy.
Speaking with People, Cassidy revealed that E! had pitched an idea to Kathie Lee about introducing fake long-lost relatives to the family and, presumably, just recording the ensuing chaos.
"One of the [propositions] was just the most absurd thing in the entire world: They wanted some family to come live with us and pretend they were long-lost relatives that didn't have anywhere to go," Cassidy explained. "Everyone wouldn't know but my mom, and they would bring random farm animals like sheep and cows to our house. So my mom would be, like, swearing that they're our family members–they'd move in with us, they'd speak a different language and then just see what happens."
Kathie Lee turned down E!'s offer, but not before recommending another family for a reality show: the Kardashians.
E! inked a deal with the Kardashian family, sparking one of America's favorite guilty pleasures, Keeping Up With the Kardashians—not to mention several spin-offs, multiple beauty and apparel lines, a mobile game, and uber-popular social media accounts.
Too bad Kathie Lee didn't cut a deal as a producer—she could have made some serious bank.