The Tragic Death Of NBA Legend Bill Russell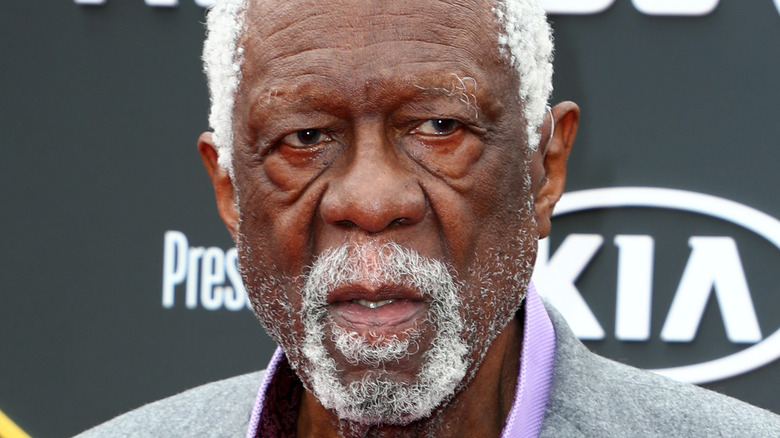 Joe Scarnici/Getty Images
Bill Russell, the Boston Celtics legend and first African American coach in the NBA, has died at the age of 88. "It is with a very heavy heart we would like to pass long to all of Bill's friends, fans, & followers: Bill Russel, the most prolific winner in American sports history, passed away," read a statement posted to Twitter. "Bill's wife, Jeannine, and his many friends and family thank you for keeping Bill in your prayers."
Russell, a Louisiana native, is often hailed as the greatest basketball player of all time. During his illustrious career, Russell won 11 NBA titles, scoring his wins as a player, assistant coach, and head coach of the Celtics. In 1956, Russell led the U.S. Olympic basketball team to glory, winning the country its fourth gold medal at the Melbourne Games.
Russell's impact on the sport of basketball is unquestionable. Following the late coach's death, fans and public figures alike have openly expressed their grief.
Fans pay tribute to Bill Russell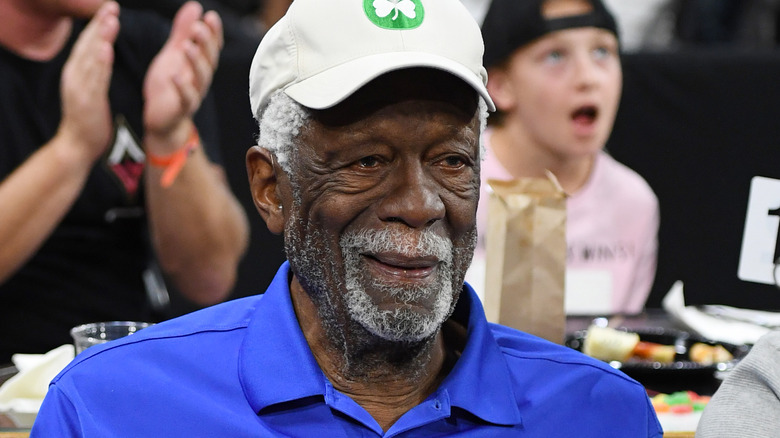 Ethan Miller/Getty Images
In a statement on July 31, NBA commissioner Adam Silver affirmed Bill Russell's place as the "greatest champion" of all time. "The countless accolades that he earned for his storied career with the Boston Celtics — including a record 11 championships and five MVP awards — only begin to tell the story of Bill's immense impact on our league and broader society," Silver stated. That impact, and Russel's efforts, included raising $5.1 million for charity in a massive memorabilia auction. The proceeds, according to Celtic Wire, are set to be donated to organizations like MENTOR and Boston Celtics United.
Similarly, fans of the NBA legend have taken to social media to share their sentiments about the late athlete. "I thought he'd be around forever! He was the goat for sure. Did it right, played to win," one fan tweeted, while another wrote, "You may have your biases as fans but there's no denying that we have lost a Legend."