How Shailene Woodley Got Injured While Filming Divergent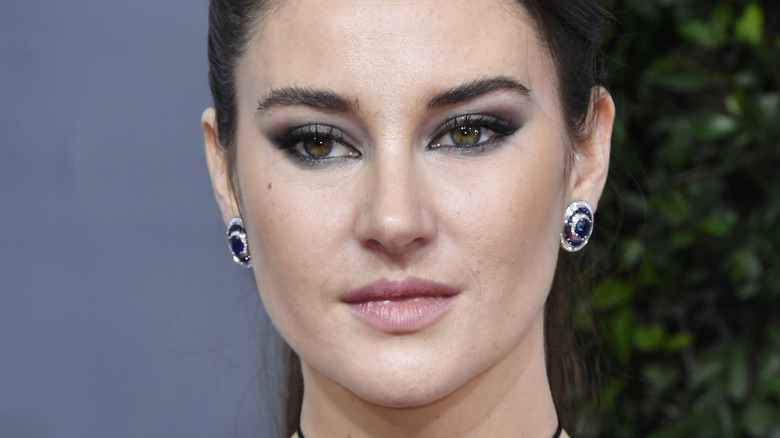 Frazer Harrison/Getty Images
Shailene Woodley has played a vast array of characters throughout her career as an actor. She's been the sick girl in the "The Fault In Our Stars," the woman who got stranded in the middle of the Pacific Ocean in "Adrift", and a mother with a dark past in HBO's "Little Lies." But as interesting as these personas are, it was her starring role in the 2014 film "Divergent" that Woodley is best remembered for even today, more than eight years later. Indeed, the movie stands out in that it was her most intense and most physical performance yet. As Tris, Woodley had to jump from a moving train to a building (she didn't do this in real life), climb up a Ferris wheel (this one, she did, per Vanity Fair), and undergo rigorous training to become one of the Dauntless. 
Given the physically taxing nature of the role, it would not be surprising to learn that Woodley ended up hurting herself while filming "Divergent." She sustained some injuries which she now proudly wears as battle scars. 
Shailene Woodley's 'battle wounds'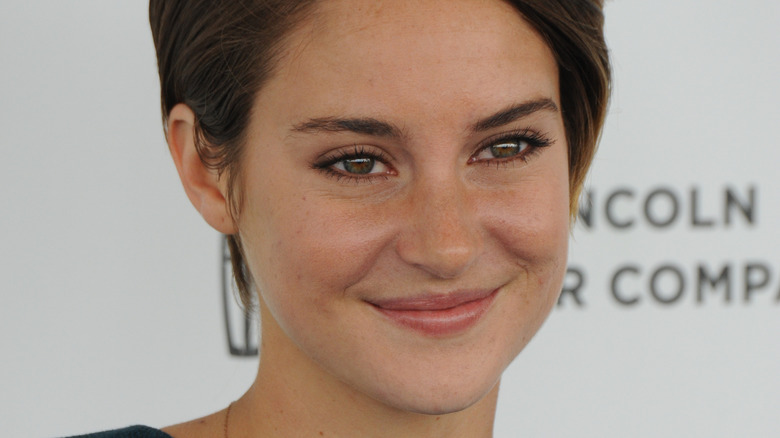 Jaguar PS/Shutterstock
Though it may seem so, portraying Tris in "Divergent" certainly wasn't a walk in the park for Shailene Woodley. In addition to playing a role that she had never played before, the actor had to learn and shoot some stunts for the film — and unfortunately, that meant hurting herself along the way. 
"I got to do some crazy stuff. I got really hurt," Woodley told E! News in 2013, months before the movie came out. In fact, she got scars on her chest and her hip to show for it — and a few hernias, though she said that stress was partly to blame for those. "All good battle wounds," Woodley said of her scars. Regardless of the tough experience, Woodley said that filming "Divergent" was overall "so much fun." And, her scars "will go away in, like, five years", so what does it matter? "The cool thing is I got to do some stunts and that never happens," she added. "I feel so cool about it."
It's worth noting, however, that Woodley had a body double for the more intense and trickier scenes in the action-packed movie. Alicia Vela-Bailey, the stuntwoman, spoke to Teen Vogue about working with the actor. "We helped Shai train almost every day for about 5 weeks or so before filming. Once we started filming, I saw her just about every day I was on set," she said. "She's so sweet and so wonderful to work with. It was such a pleasure to work with her."
She was 'very, very sick' while shooting Divergent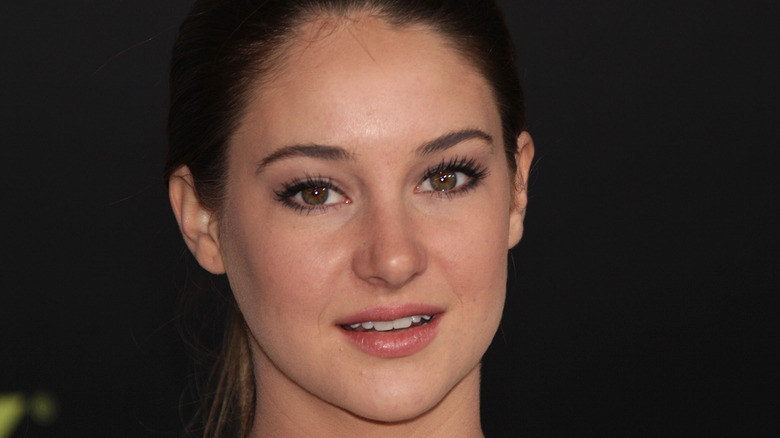 DFree/Shutterstock
Perhaps it was seeing her body double in action, or it was the Tris in her showing, but Shailene Woodley wanted to do her own stunts in "Divergent", per a 2015 report by AZ Central. "Insurance wouldn't let [me] do it ... although [I was] game to do it," she said. "You can get bumped or bruised, but the worst that would happen would be you break something. There's no life-or-death situations."
Woodley was so committed to her role that she was willing to risk hurting herself (even more) just so she could get in on the real action. Such a commitment was especially risky considering that Woodley battled with a severe undisclosed medical condition while shooting the "Divergent" film series. She told The New York Times in 2020, "While I was doing the 'Divergent' movies and working hard, I also was struggling with a deeply personal, very scary physical situation."
Without elaborating on her disease, Woodley said that she had to turn down a lot of job opportunities because of it, and at one point even considered giving up on her acting career. Fortunately, she didn't, and she has since fully recovered from her illness. "Now I'm on the other side of it," she said, "thank God."