LAPD Investigating Corey Feldman's Sexual Abuse Allegations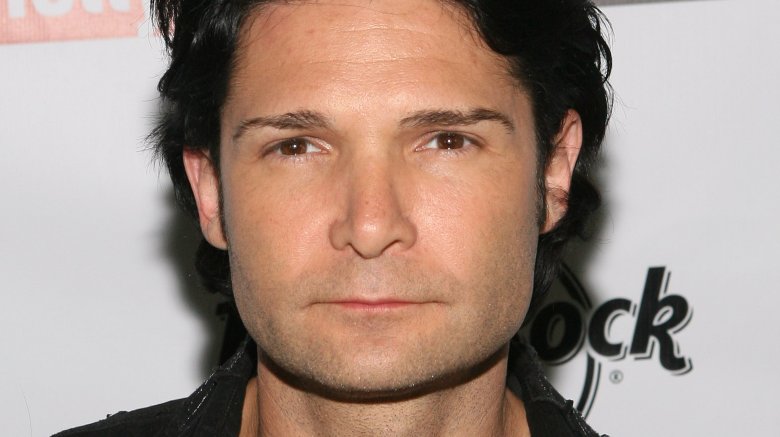 Getty Images
Police are officially looking into the child actor's claims of sexual abuse.
E! News reports that the Los Angeles Police Department are investigating allegations made by Corey Feldman. A rep for the LAPD told the celeb news site that they have spoken with Feldman and the Stand By Me star has filed a report.
On Monday, Nov. 6, 2017, Feldman tweeted out, "I JUST COMPLETED A FORMAL SIT DOWN INTERVIEW W @LAPDHQ SPECIAL DIVISION, & GAVE THEM ALL THE INFO I KNOW!"
The 46-year-old noted that it was the first official report that police have taken regarding his claims of being sexually abused as a child. Though he said he'd previously spoken with Santa Barbara police in the 1990s, providing names of his alleged abusers, the SBPD said that they had no record of Feldman naming any suspects (via The Dr. Oz Show).
As Nicki Swift previously reported, Feldman visited The Dr. Oz Show on Thursday, Nov. 3 and revealed the name of a man he claims molested him: Jon Grissom. Feldman had previously opened up about the abuse he allegedly suffered as a child at the hands of Grissom in his memoir Coreyography, referring to Grissom as "Ron Crimson" to avoid potential legal issues.
Grissom, who starred in License to Drive and Dream a Little Dream alongside Feldman and the late Corey Haim, has reportedly been arrested on child molestation charges before, for which he served time in prison. According to the Dr. Oz legal team, he's currently a "fugitive from justice," as he's failed to register under Megan's Law and has been missing despite being on probation for drug charges.
As noted in his Dr. Oz Show appearance, during which Feldman spoke with the LAPD, Feldman said that the police will open an investigation but cannot guarantee that it'll lead to prosecution, due to the statute of limitations.
In late October, Feldman promised to release the names of members of an alleged pedophile ring in Hollywood in a feature film that he'd like to produce, direct, and distribute himself. He's asked fans to help him raise $10 million for what he calls the Truth Campaign. The funds will reportedly cover not only the costs of making the movie but will also go towards providing him and his family legal protection.