Tabloid Alleges Charlie Sheen Raped Corey Haim In Explosive New Report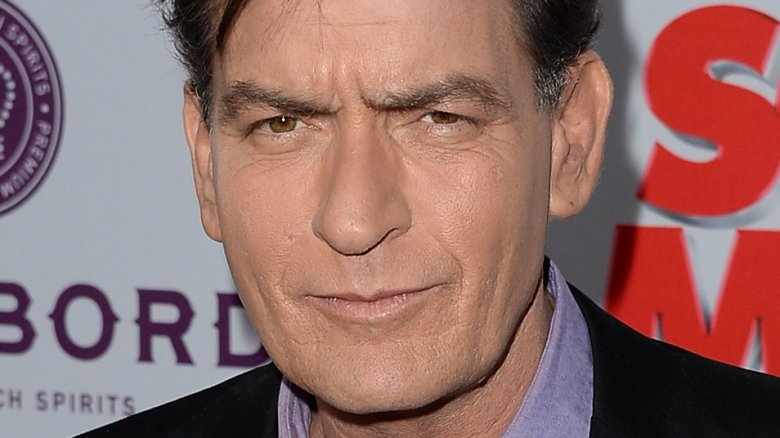 Getty Images
The Two and a Half Men star is facing a disturbing allegation.
The National Enquirer reports that former actor Dominick Brascia has accused Charlie Sheen of sexually assaulting the late Corey Haim, with whom Brascia said he was friends.
"Haim told me he had sex with Sheen when they filmed Lucas," Dominick told the tabloid. "He told me they smoked pot and had sex. He said they had anal sex. Haim said after it happened, Sheen became very cold and rejected him. When Corey wanted to fool around again, Charlie was not interested."
Haim, who worked with Sheen on the 1986 film Lucas, was reportedly 13 years old at the time. Sheen would have been 19. Brascia claimed that Haim and Sheen had also had sex years later when Haim was in his 20s.
The Enquirer claims that other sources have also come forward, with some corroborating Brascia's accusation. One source said, "Corey was so confused by the sexual encounter he believed, like so many victims, he was 'in love' with his abuser."
The paper alleges that dozens of others have also relayed accounts of Sheen preying upon young actresses on the set of Lucas.
Hollywood Life contacted Brascia's last known management agency, who said they were "aware of the situation, and will also say, without FACTS, it's all speculation."
Corey Feldman previously opened up about his late friend's alleged sexual assault on the set of Lucas in his memoir Coreyography. Feldman wrote that "an adult male convinced [Haim] that it was perfectly normal for older men and younger boys in the business to have sexual relations, that it was what all the guys do. So they walked off to a secluded area between two trailers ... and Haim allowed himself to be sodomized' (via the New York Post). However, it's important to note that Feldman never named Sheen as Haim's alleged rapist.
Haim, who'd battled substance abuse issues throughout his life, died in March 2010 as a result of pneumonia and a bad heart (via E! News).
The National Enquirer's story, while not confirmed, reminds readers of a 2006 court filing by Sheen's ex-wife Denise Richards. As E! News reported, Richards claimed that she'd seen Sheen on pornography websites, watching videos featuring "very young girls, who looked underage to me" and "very young men who also did not look like adults."
While we wait for Sheen—or Haim's loved ones—to address the tabloid's latest report, read more about Haim and other child stars who met similar tragic fates.