What The Cast Of The Zenon Movies Looks Like Today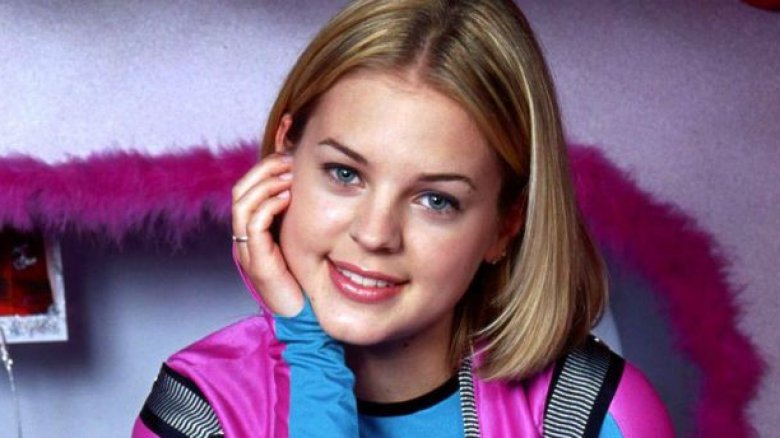 Zetus lapetus, it's been how many years since Zenon: Girl of the 21st Century first hit our TV screens in 1999? The epic trio of space adventure Disney Channel Original Movies gave us all fashion goals while also coining some stellar slang that we still slip into everyday conversation. The movies remain important to die-hard Disney fan, but many may not realize what the out-of-this-world cast is doing today.
Ben Easter (Sage)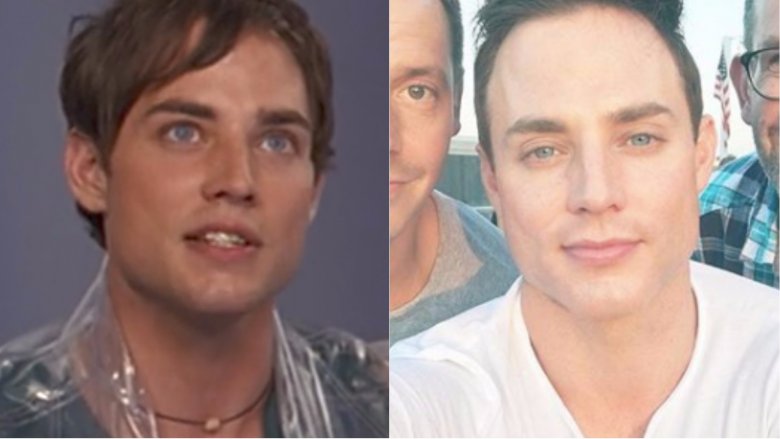 Disney Channel/Instagram
Ben Easter played Zenon's final love interest, Sage, an environmental activist who helped the heroine realize the consequences of her actions. Easter already had experience playing a teen movie beau in the Mary Kate and Ashley Olsen movie Holiday in the Sun, which probably explains why he was so charming in this universe. 
Presumably, Zenon and Sage are still riding off into the sunset today, although in real life, Easter has moved on from acting to focus on a different art form: photography. Easter and his very, very blue eyes did make some appearances on screen after Zenon, appearing in I'll Always Know What You Did Last Summer, Husk, Morganville: The Series, and, most recently, A Place for Heroes. However, most of his work has been behind the camera running his own business, Ben Easter Photography. Easter has shot for Wilhelmina Model Management, Next Models, and Ford Models, as well as magazines such as Travel and Leisure, Icon Magazine, Elle Décor, and Architectural Digest. 
At the time of this writing, he lives in Iowa and has worked as a yoga instructor. He's in a relationship with lawyer Mitch Kunert, with whom he's raising two children.
Glenn McMillan (Bronley)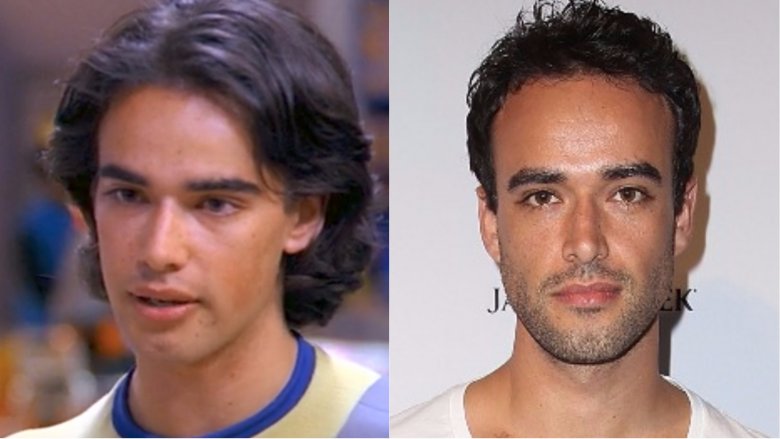 Disney Channel/Getty Images
Bronley may have been kind of the worst in Zenon: Z3, but Glenn McMillan seems like a peach. The Brazilian actor was already a star in kids' projects when he appeared in Zenon, having played the Yellow Wind Ranger in Power Rangers Ninja Storm. The same year Z3 was released, McMillan reprised the role in Power Rangers Dino Thunder. At the time of this writing, he continues to travel to conventions to meet Power Rangers fans.
McMillan took some time away from acting after Power Rangers, but returned with a small appearance in 2011's Swerve. Soon after, he was back on top, signing on to play the fan favorite character Carlos dos Santos in the Australian series Wonderland. 
McMillan got married in August 2017, and judging from his Instagram, it looks like he couldn't be happier.
Thomas Wright (Orion)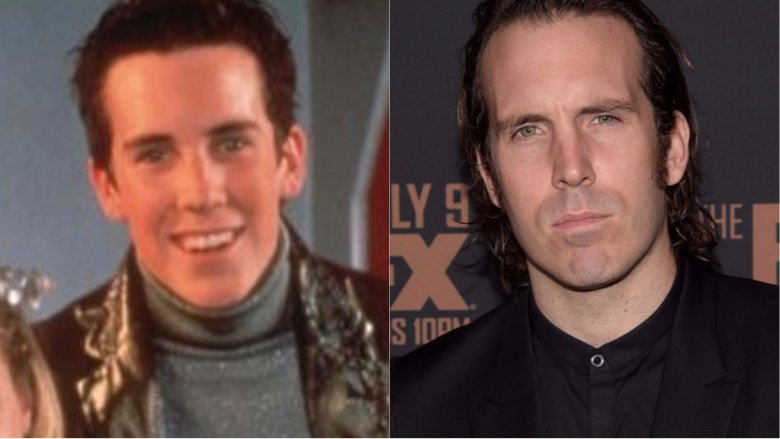 Disney Channel/Getty Images
Orion may not officially qualify as a Zenon BF, but he's still firmly in the canon for his fun and sort of strange appearance in The Zequel. Considering how much of a fan favorite he was despite his brief screen time, it makes sense that Thomas Wright has forged a stellar entertainment career. 
Unlike some of his former co-stars, Wright avoided kids fare and comedies to focus on more prestigious projects. After appearing in The King, Newcastle, and Torn and doing some theater in Australia, Wright booked a role in the Sundance TV Channel's Top of the Lake, for which he earned a Critics Choice Awards nomination.
After that show, Wright booked a starring role on the FX series The Bridge, opposite Diane Kruger and Demian Bichir. The show only lasted two seasons, but Wright bounced back quickly, landing a part on WGN America's Outsiders, which aired its final episode after two seasons in April 2017. More recently, Wright appeared in The Man with the Iron Heart and Sweet Country.
Gregory Smith (Greg)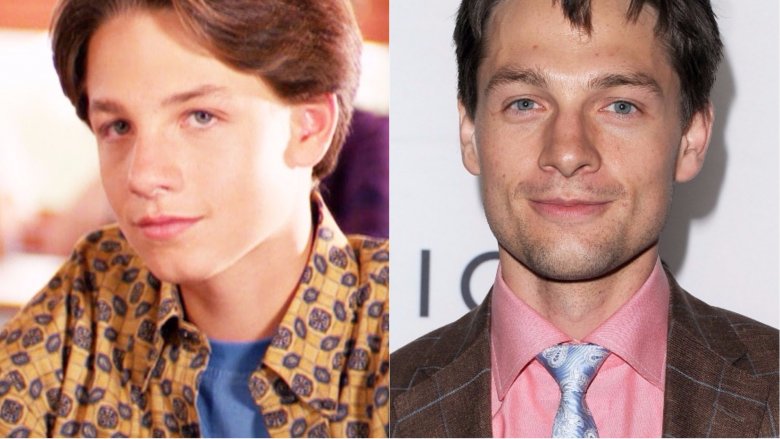 Disney Channel/Getty Images
Gregory Smith played Zenon's first love interest, Greg, in the 1999 film, and although his character was later wiped away from our memories after unceremoniously dumping his intergalactic GF, Smith's career blasted off for greatness. 
He appeared in the Oscar-nominated film The Patriot in 2000, opposite Mel Gibson and Heath Ledger. Smith went on to appear in Kate Brasher and American Outlaws, and even played the main role of Calvin in the TV movie A Wrinkle in Time. 
His real big break came when he landed a lead on the cult-hit teen TV series Everwood, which he appeared on for four seasons opposite future Guardians of the Galaxy star Chris Pratt. After the show ended, Smith appeared in films Closing the Ring, Hobo with a Shotgun, and Conception before landing a lead role on the Canadian cop drama Rookie Blue. That crime show ended in 2015, but Smith has kept busy behind the camera, directing episodes of Shadowhunters: The Mortal Instruments, Saving Hope, and The CW's The Flash, Arrow, and Legends of Tomorrow, all of which stem from Everwood creator Greg Berlanti. 
Smith got engaged to actress and model Taylor McKay in July 2017. 
Phillip Rhys (Proto Zoa)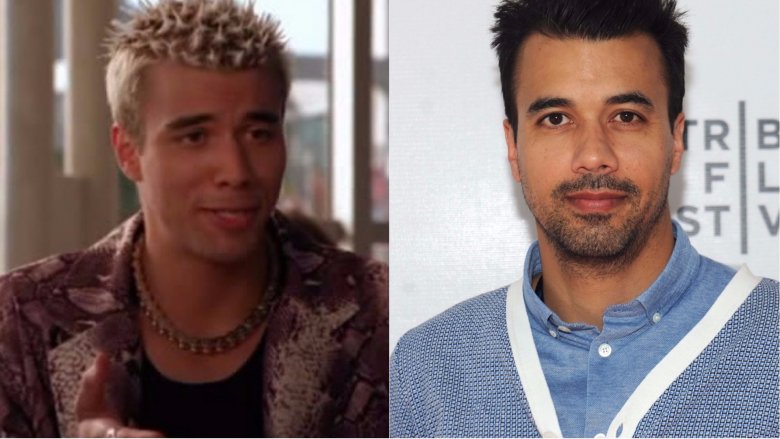 Disney Channel/Getty Images
The galaxy has definitely been Phillip Rhys' since he wrapped up his run as the ultra suave pop star Proto Zoa in the first two Zenon films. 
The Brit has continued to act, appearing in recurring roles on Flatland, 24, Nip/Tuck, Survivors, and Tripped. He's also landed one-off roles on Doctor Who, Glee, Rosewood, CSI: Crime Scene Investigation, Warehouse 13, NCIS, and Bones, and he had a small part in Steven Spielberg's The Adventures of Tintin in 2011. 
Rhys has branched out into directing, working on The Rocky, a documentary short about the titular Hollywood apartment manager, and heading up the dramatic short The Scarecrow, which starred Darren Pettie and Sandra Oh. The Scarecrow won the Award of Excellence Special Mention at the Accolade Competition and was nominated at the Tribeca Film Festival and the Drama Short Film Festival. 
As his career continues to evolve, Rhys hasn't forgotten his time as the universe's biggest intergalactic pop star—he still shares throwbacks from the films, even though he's archived those frosted tips.
Nathan Anderson (Proto Zoa)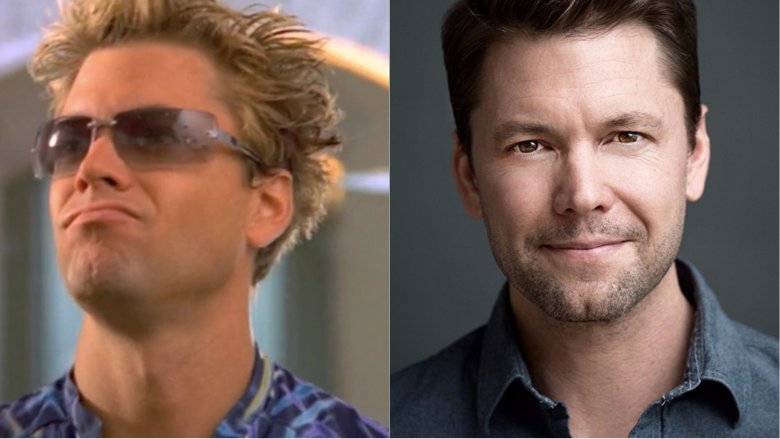 Disney Channel/Corey Nickols via IMDb
We were gifted with a new, equally suave Proto Zoa in Z3, played by Nathan Anderson. Although Anderson spent a little less time in the Zenon-verse, he has still managed to build a successful career since his time singing on stage in the popular franchise.
Shortly after Z3, Anderson kicked off his post-Disney career with an appearance on the Friends spin-off Joey, and then went on to appear on NCIS and in films such as Amber Frey: Witness for the Prosecution and Greed. He also appeared in General Hospital: The Night Shift, on which former Zenon co-star Kirsten Storms also appeared.
Anderson has since booked a lot of high-profile guest-starring gigs, appearing on Mad Men, Castle, and Mom. He's preserved his position as a teen icon through appearances on Victorious and Big Time Rush, and he even shares some guest-starring roles in common with Rhys, Zenon's other Proto Zoa. You may have spotted Anderson on NCIS, CSI: Crime Scene Investigation, and Bones.
Stuart Pankin (Commander Plank)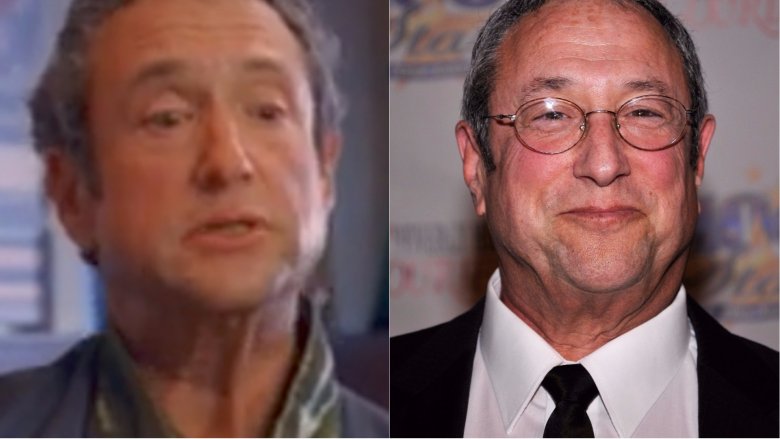 Disney Channel/Getty Images
As Commander Plank, Stuart Pankin started the Zenon movies as an uptight and in-charge fellow, but throughout the series, he weaseled his way into viewers' hearts through his adorable, OTP relationship with Aunt Judy. 
Pankin has found continued success playing sweet authority figures on kids' shows, appearing in That's So Raven, Higglytown Heroes, The Suite Life on Deck, Shake It Up!, and Girl Meets World. He was also a successful actor in non-kids properties before joining Zenon, with roles in Fatal Attraction, Arachnophobia, and Honey, We Shrunk Ourselves! He has appeared in Boston Legal, State of Mind, Hopelessly in June, Desperate Housewives, and, more recently, he landed a gig in the thriller The Binding. In addition, Pankin frequently makes appearances at the St. Vincent Summer Theater in Pennsylvania.
Holly Fulger (Aunt Judy)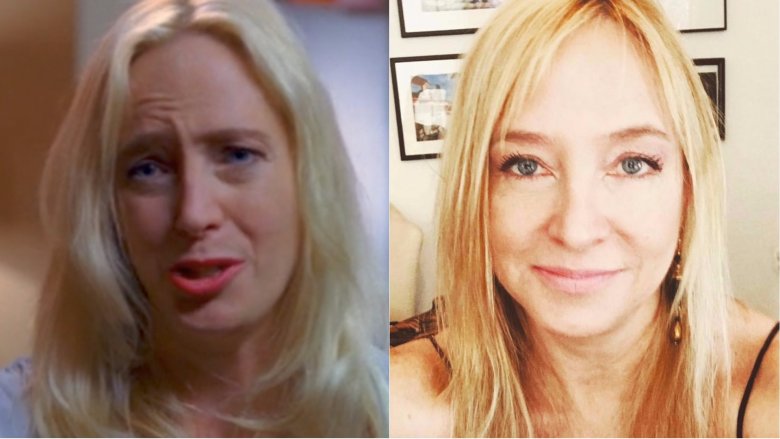 Disney Channel/Facebook
Holly Fulger as Aunt Judy had a not-so-fun relationship with space but a very fun relationship with her niece. 
After Z3, Fulger racked up a few more acting credits, appearing on episodes of NYPD Blue, 7th Heaven, and Without a Trace, but she's been focused primarily on her own exciting projects. This includes her web series, Speaking of Beauty with Holly Fulger, which she launched after being interviewed for a CNN series on how women view their own personal beauty. She transitioned that project into The Hollywood Beauty Detective, an organization dedicated to showcasing women of all different shapes and sizes to promote an inclusive image of beauty. Fulger funded the web-based group through IndieGoGo. Her work on beauty issues has kept her busy, even taking her to New York Fashion Week in 2017. 
A 1987 graduate of Hiram College, Fulger is married and the mother of two kids, as well as a fur-parent to a group of rescue animals.
Lauren Maltby (Margie)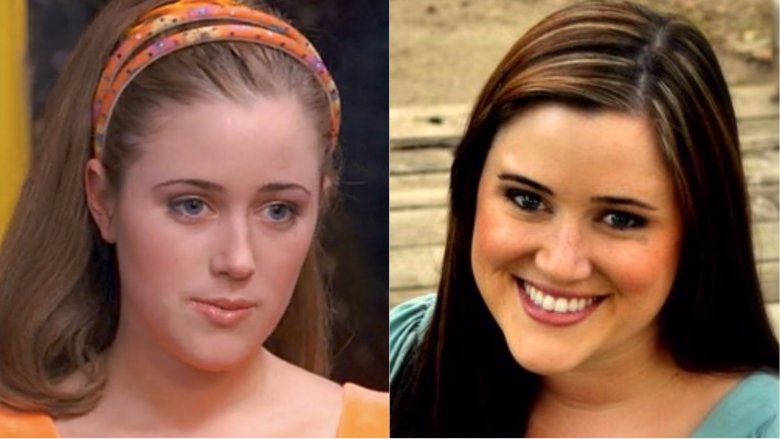 Disney Channel/Facebook
Lauren Maltby played Zenon's rival, Margie, in all three movies, and even though she was majorly awesome, she decided she wanted to stop acting after Zenon: Z3 to pursue a higher education—much, much higher education. 
In 2006, Maltby got her bachelor's degree in psychology from Biola University, and in 2008, she earned her master's degree in clinical psychology from the Rosemead School of Psychology. But she didn't stop there, becoming Dr. Lauren Maltby by 2012. Maltby worked as a registered psychological assistant, then as a licensed psychologist at the Cognitive Behavior Therapy Center of Southern California. She has also worked as a psychologist with For the Child, an organization dedicated to helping children and families live free of abuse and neglect. Something tells us Margie would be very happy to hear about Maltby's continued good deeds.
Raven-Symoné (Nebula)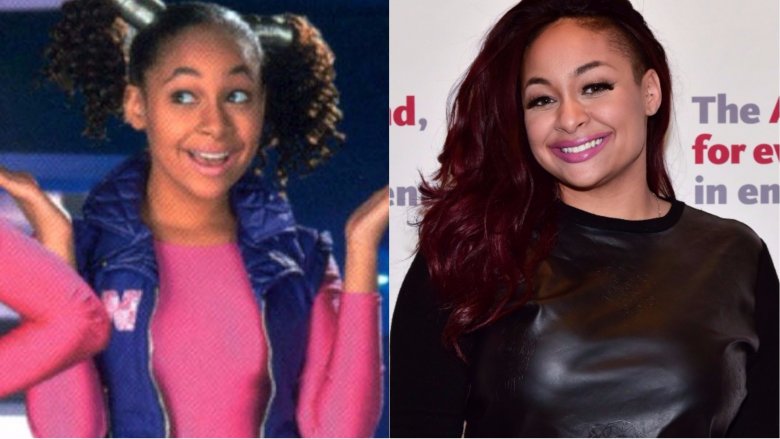 Disney Channel/Getty Images
When Raven-Symoné landed the role of Zenon's BFF Nebula in 1999, she was already a big star from her appearances in The Cosby Show and Dr. Dolittle, and she catapulted to even bigger notoriety with her leading role on That's So Raven. Fun fact: Zenon co-star Storms once played her arch rival on That's So Raven.
Because she was so busy with That's So Raven and The Cheetah Girls, Raven sat out the chance to appear in Zenon: The Zequel, and her appearance in Zenon: Z3 was mostly limited to some green screens far away from the main action. Still, Raven made a big impression on Zenon fans. (Friend goals: Zenon giving up the chance to dance on stage with Proto Zoa so Nebula can instead.) 
After her show ended, Raven continued to build on her Disney success, appearing in the films College Road Trip and Revenge of the Bridesmaids and releasing her own music. She even led her own short-lived sitcom, State of Georgia, for ABC Family and appeared in the Broadway run of Sister Act. 
Raven joined The View as a host in 2015, and during her tenure on that program, she made guest appearances on Black-ish, RuPaul's Drag Race: All Stars, and Nashville. She left the talk show in 2016, after dropping a huge announcement that only '90s kids will fully appreciate: Raven's Home, a follow-up to That's So Raven, which portrays the titular psychic all grown up, is airing on the Disney Channel.
Shadia Simmons (Nebula)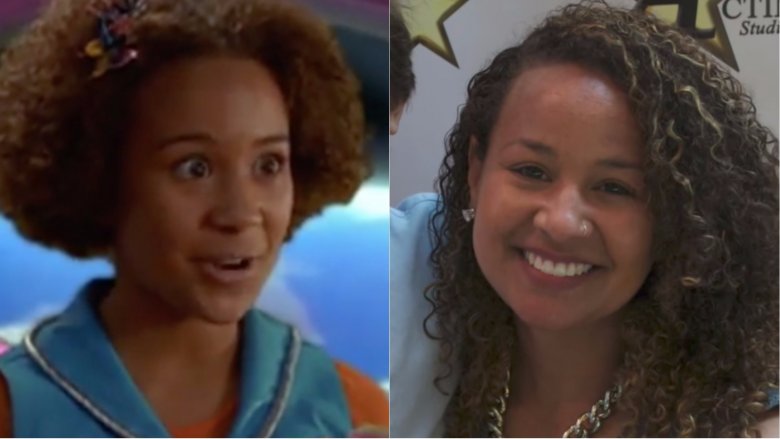 Disney Channel/Star Acting Studios
When Raven-Symoné dropped out of Zenon, Shadia Simmons was brought on board to take over the role of Nebula. Although she only appeared in one of the three films, Simmons still managed to become a fan favorite. It definitely helped that she was already a huge Disney star when she landed the part, having earned a Young Artist Award for her appearance in 2000's touching drama The Color of Friendship.
After The Zequel, Simmons took on roles in Girlstuff/Boystuff, The Zack Files, Too Young to be a Dad, and Ace Lightning, before landing a starring part in the Canadian sci-fi program Strange Days at Blake Holsey High and later, on the kids series Life with Derek. When that show finished, Simmons retired from acting—at least on television. 
She took time off to attend college, earning her undergraduate degree in history and a masters in education. She then spent time teaching in a high school, where she helped run a mentoring program and an after-school program for African refugees. Nowadays, Simmons uses her education background and her acting experience for her work at the Star Acting Studios in Ontario, where she coaches children  on how to make their way into film and television. 
Nebula would definitely be proud.
Kirsten Storms (Zenon)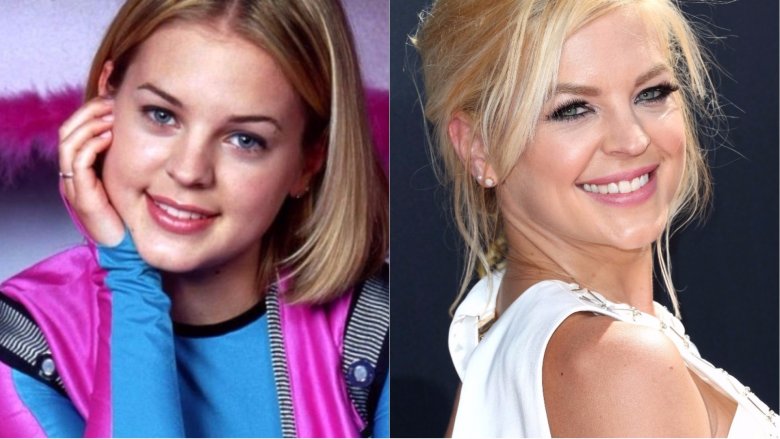 Disney Channel/Getty Images
Storms zoom zoom zoomed her way into viewers' hearts with her major sass and her lunarious fashion taste, so it makes total sense that the actress has continued to wage a successful career after leaving Disney. 
While working on Zenon, Storms set herself up for long-term success by booking a simultaneous and steady role on Days of Our Lives. In 2005, she transitioned that soap opera experience into a part on General Hospital that she still has today. Storms even earned a Daytime Emmy Award nomination in 2009 for her work on the show. 
The actress has had to take some time off for a few different reasons throughout the soap's run, struggling with endometriosis, a skin condition, and severe depression. She married co-star Brandon Barash in 2012, and although they divorced in 2016, the couple has a daughter together named Harper who is all over Storms' Instagram in tons of adorable pics. 
Storms hasn't forgotten her Disney Channel roots—she still lists Zenon in her Instagram bio, and she sometimes shares throwbacks from her time in space.