SNL's Aidy Bryant Talks Self-Acceptance, Body Positivity Activism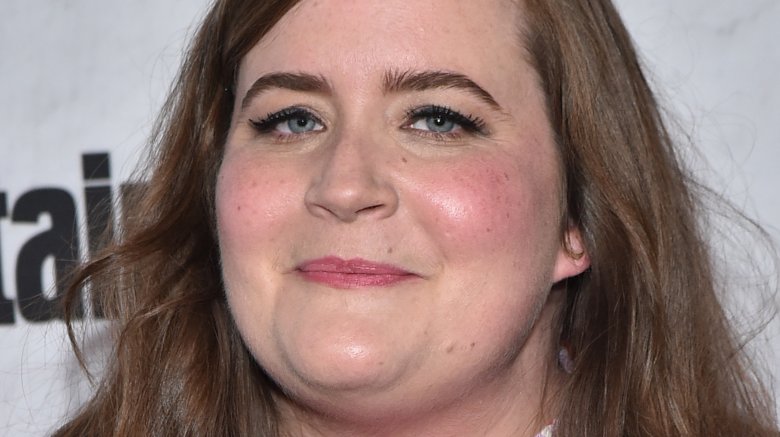 Getty Images
The Saturday Night Live star is all about body positivity these days, but her journey to self-acceptance took a while.
Aidy Bryant opened up about her past struggles during a candid interview with The Cut, published on Monday, Nov. 6, 2017. "I was spending so much energy on something that really, no matter what I did, wasn't changing," Bryant began, revealing how she spent much of her teenage years focused on losing weight. "And I truly got to a breaking point. I was like, 'How much longer can I do this? Can I do this for the rest of my life?'"
"I finally was like, 'What if I put all of that energy into just trying to like myself and focus on the things I actually want to do as opposed to this thing that's like a made-up concept?' And I'm not kidding, my entire life changed after I did that," the 30-year-old comedian continued. "Within two years, I was hired by Second City; two years later I was hired by SNL. I stopped letting it be an all-day, everyday thing that defined everything that I did. And it worked."
But after joining the cast of SNL in 2012, Bryant felt her old insecurities return during a "humiliating" photo shoot with castmates Kate McKinnon and Cecily Strong. She was given a "matronly mother-of-the-bride dress," while they had "racks of clothes" and "thousand-dollar dresses" to choose from. "Those were the first times where I was like, 'Something is different here and this isn't fair," the Girls actress said, adding, "It lit a f**king fire in me."
Bryant, who announced her engagement to longtime boyfriend Conner O'Malley in April, is now using her platform to foster change, and is in the process of creating a clothing line for women who wear sizes 12-24. "I didn't try to get on SNL to be a body-positivity activist, but apparently just being there makes you one," she explained. "It's this weird kind of thing where you're like, I guess I kind of am. It's literally just not what I came here to do."
"It sounds so corny now, but representation does f**king matter," Bryant concluded. Well said!