Things You Never Knew About Blac Chyna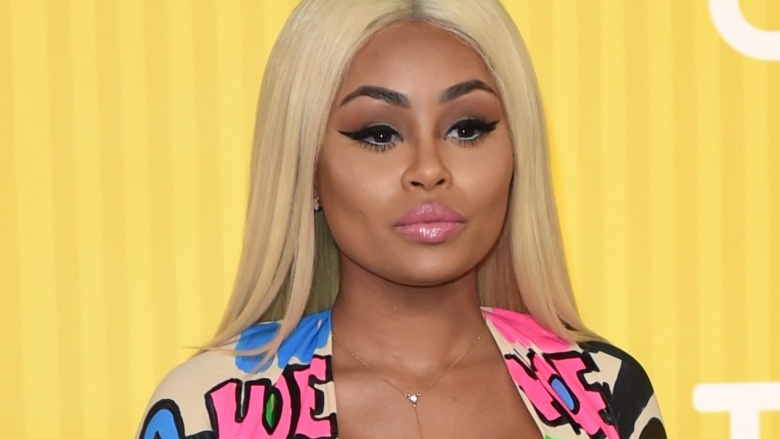 Getty Images
Blac Chyna is a name every tabloid has reported on recently thanks to her already infamous, already volatile relationship with reality TV star Rob Kardashian. But who is she, really? We've uncovered some pretty interesting, if unsurprising, facts about the former stripper-model-turned-enemy of the Kardashian family. Read all about them now.
Her real name is actually pretty normal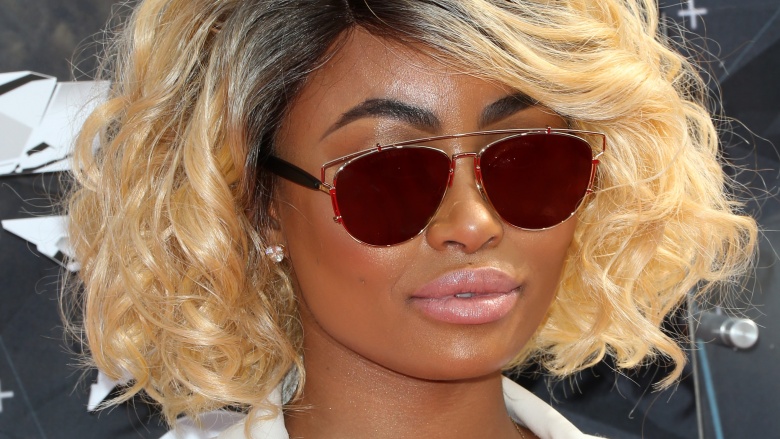 Getty Images
Like many famous celebrities before her, Blac Chyna didn't actually enter the world with that name. In fact, the 27-year-old from Washington D.C.'s real name is actually more common than you might have thought. Yep, before she was feuding with every rapper and Kardashian in Hollywood, Chyna went by the name of Angela Renee White. That name was confirmed when Chyna got arrested at the Austin-Bergstrom International Airport in January 2016. Oh yeah. About that...
She has a criminal record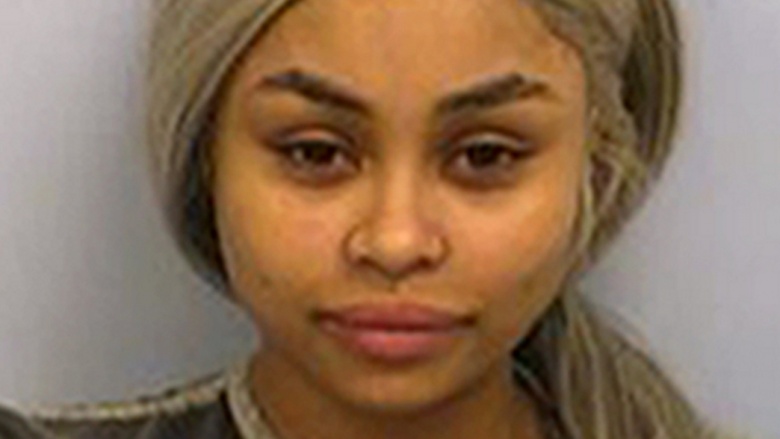 Getty Images
On January 29, just days after it was discovered that she was shacking up with Rob Kardashian, Chyna was arrested and charged with public intoxication and a felony charge of possession after getting kicked off her connecting flight to London. According to US Weekly, Chyna made her way to an airport bar after getting booted from her flight for smelling like alcohol. According to the arrest affidavit, Chyna acted "extremely angry" and cursed at people before she broke down in tears. Shortly after, she allegedly became "verbally aggressive" to the bartender, who wouldn't serve her what she wanted, and she had to be taken away by two arresting officers. During her arrest, police discovered Chyna had MDMA pills, commonly known as Ecstasy, in her possession.
She also has a kid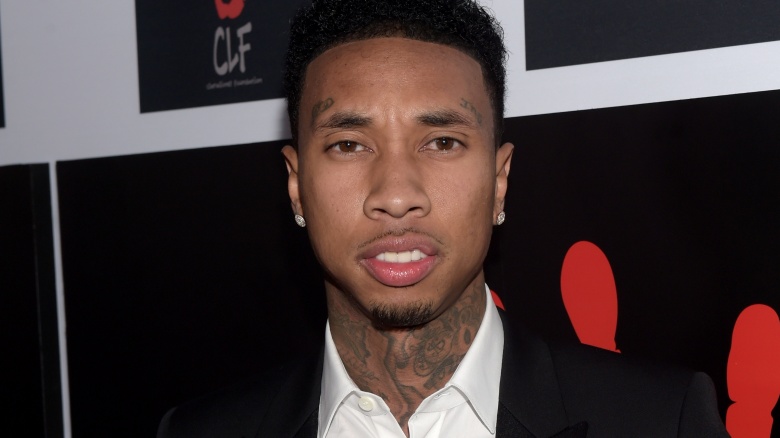 Getty Images
Chyna's first brush with legitimate fame came in 2011 when she starred in the music video for rapper Tyga's single, "Rack City." The couple famously began dating shortly thereafter; a few months into their relationship, Chyna became pregnant with their first child, King Cairo Stevenson, whom the couple welcomed in October 2012. In August 2014, after getting engaged to Chyna in December 2012, Tyga suddenly split from Chyna, for reasons that were initially unknown. At the time of the split, TMZ reported that Chyna was not acknowledging the split, adding she was "in denial." As for the actual cause of the split, some have speculated it occurred over Tyga's budding friendship with one of the members of the Kardashian family, Kylie Jenner. And speaking of...
She's been feuding with Kylie Jenner for, like, ever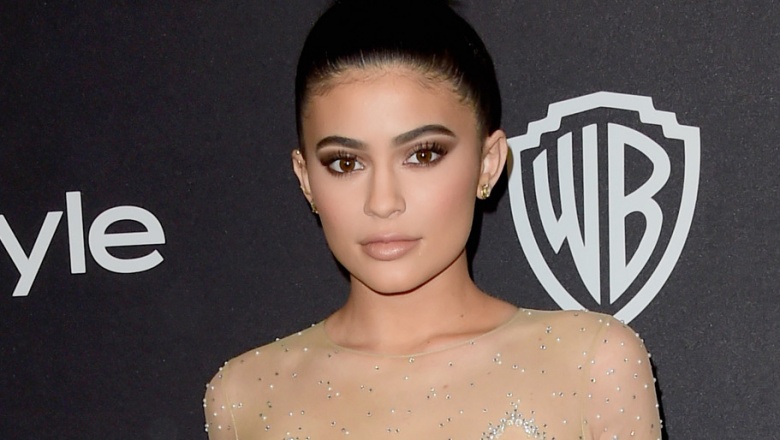 Getty Images
Ever since Tyga got involved with Kylie Jenner, the duo has been battling it out with Chyna on social media. Their feud has been equal parts aggressive and passive-aggressive; eventually, things got so intense, it started roping in people like Drake (don't ask). In one particular example, Chyna allegedly started rumors claiming that the $260,000 Ferrari Tyga had purchased for Jenner's 18th birthday had actually been leased. Tyga responded to the underground rumors on Instagram, saying, "When the hating don't work they start telling lies. #WhereYoFerarriTho?" In another example, Chyna posted screenshots of alleged text messages that Tyga sent to her in which the rapper appears to be begging Chyna to take him back. Jenner responded shortly after and implied the screenshots were fake. Gee. Don't you miss high school?! 
She's best friends with Amber Rose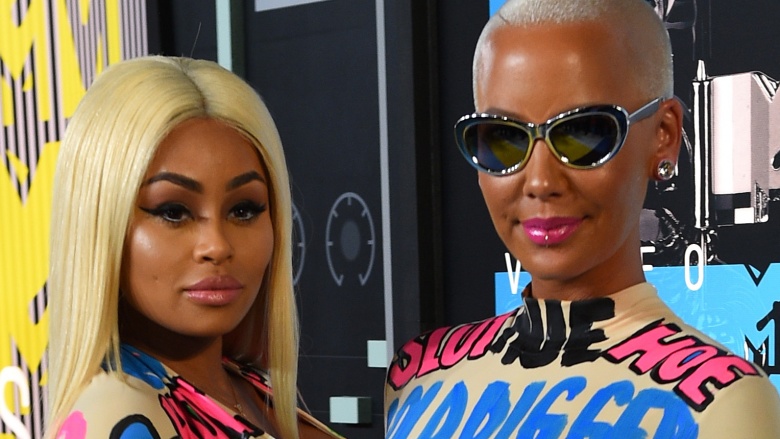 Getty Images
One of the biggest pot-stirrers in the ongoing feud between Tyga, Jenner, and Chyna has been Chyna's self-proclaimed "BFF," Amber Rose. Rose first put Jenner on blast during a February 2015 interview with the morning radio program The Breakfast Club. "Kylie's a baby" Rose said, amid rumors that Jenner was dating Tyga. "Tyga should be ashamed of himself—He has a beautiful woman and a baby that he left for a 16-year-old who just turned 17." Naturally, Rose's comments launched a feud of epic proportions with the Kardashian family, including Khloe, who subsequently tweeted, "Please stop talking about us in interviews mama. None of us talk about you." Rose also got involved in the Ferrari feud between Tyga and Chyna by posting a photo to Instagram of her pink car, writing, "She don't need a Ferrari she can drive mine." For what it's worth: Rose recently went to a strip club with Chyna and, of all people, Kim Kardashian, with whom she recently ended a separate feud over her ex and Kardashian's current husband, Kanye West. Is this the part where we say, "Squad Goals?" Ugh.
She went to Kim Kardashian's wedding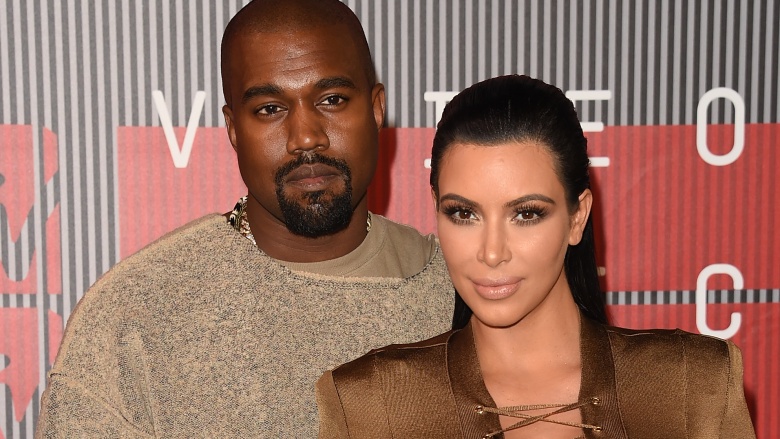 Getty Images
Before all the drama went down between Tyga, Kylie, and Rob, Chyna was actually on decent terms with the Kardashian family. Or at least, decent enough terms for her to accompany Tyga to Kim Kardashian and Kanye West's lavish Italian wedding in 2014. More evidence of Chyna's friendship with Kim surfaced that same year when Kim posted a "butt selfie" of her alongside Chyna. Because apparently that's what friends do in this circle of celebrities. In any case, Kim and Chyna appear to be on decent-enough terms again since Chyna started dating Kim's little brother. In addition to their trip to the strip club, it was reported that Chyna is now following Kim again on Instagram. Which, in Hollywood, is the ultimate sign that a feud is over.
She allegedly dated Future (or so she thought?)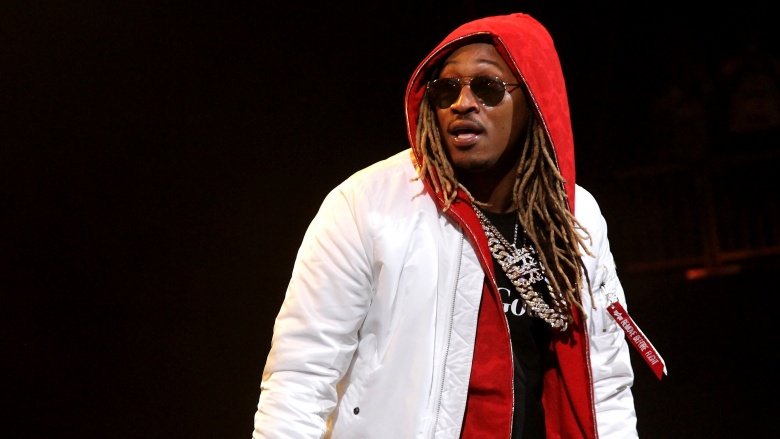 Getty Images
After her engagement to Tyga ended, and before she began dating Rob, Chyna was allegedly linked to up-and-coming rapper, Future. In fact, things got so hot and heavy, Chyna allegedly got Future's name tattooed on her hand. Or at least she thought things were hot and heavy, anyway. After the alleged tattoo was revealed, Future posted on Twitter claiming that he is "single and focusing on what makes me happy." Chyna followed Future's tweet with a video on her Snapchat account that tried to imply the tattoo was never real to begin with. TMZ subsequently confirmed otherwise. As of 2016, Chyna was reported to have had the tattoo officially removed. What a mess.
She used to be a stripper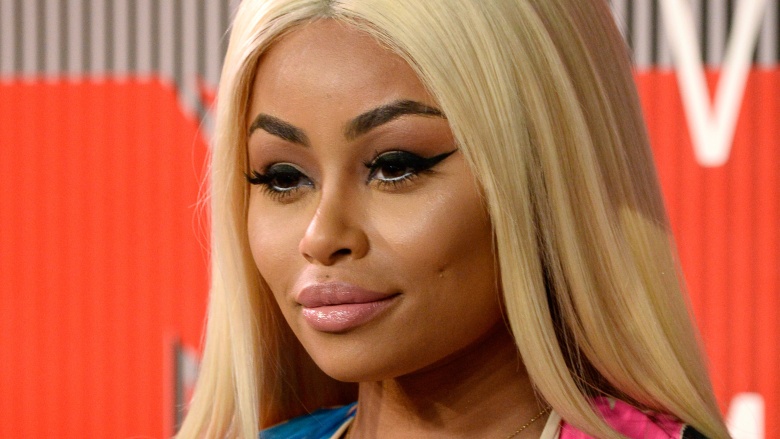 Getty Images
Before the world knew who Blac Chyna was, she reportedly worked as an exotic dancer. Her exact resume is a little vague; however, multiple reports link her to the famous King of Diamonds strip club in Miami. According to The Daily Mail, that's actually where she first met Tyga, in 2011. TMZ has confirmed Chyna worked there, as well.