Celebrities Who Can't Stand Megyn Kelly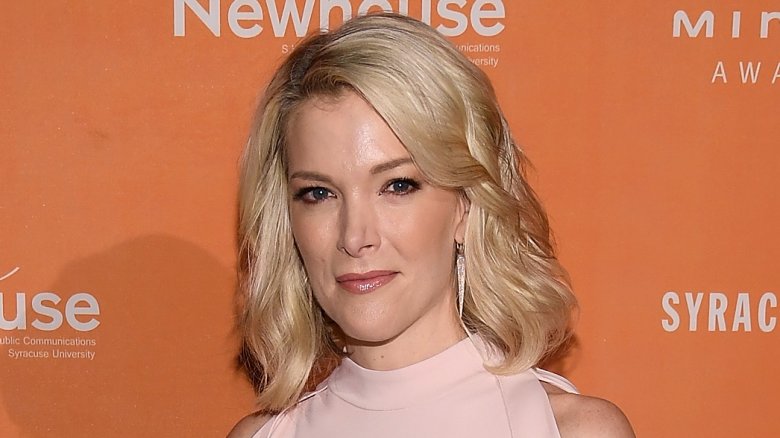 Getty Images
For years, Megyn Kelly made a name for herself as an outspoken contributor to several Fox News shows. When she got promoted to her prime-time gig, The Kelly File, in 2013, she became a lightning rod of controversy and a favorite punching bag of the Left, particularly when it came to her commentary on race.
At the time of this writing, Kelly's newest venture is her Today show hour on NBC, which has once again fired up her detractors, many of whom are former colleagues and interview subjects. While famous folks generally go out of their way not to slam a fellow star on the record, dogging Kelly seems to be the exception to this rule. 
Here are some famous faces who probably won't be joining Kelly for a morning chat anytime soon.
Donald Trump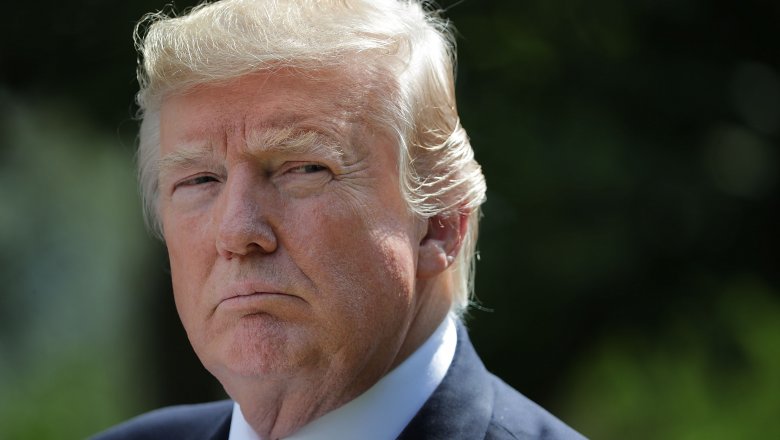 Getty Images
When Kelly questioned Donald Trump during the first Republican presidential primary debate in August 2015, he didn't even try to mask his contempt. Asked about Hillary Clinton's assertion that he was part of a "war on women," Trump replied, "Oftentimes it's fun, it's kidding, we have a good time... Honestly, Megyn, if you don't like it, I'm sorry. I've been very nice to you although I could probably not be based on the way you've treated me."
After the debate, Trump described Kelly's questions as "vicious" and "unfair" and delivered his now infamous "blood coming out of her wherever" remarks to CNN. On Twitter, Trump called her a "bimbo" and said that she was a "lightweight" who is "highly overrated." 
Trump later backed out of a second debate moderated by Kelly, which he blamed on a "childishly written & taunting PR statement by Fox...more so than lightweight reporter, @megynkelly." However, Trump had also tweeted, "Based on @MegynKelly's conflict of interest and bias she should not be allowed to be a moderator of the next debate."
In the end, Kelly and Trump made nice—sort of. In an interview on CBS This Morning (via Real Clear Politics), Kelly said that while she and Trump are "not friends," she felt that her April 2016 meeting with him was a turning point in which they both decided to let the conflict go. "He hugged me hello...to me that felt like 'I'm not sorry but let's move on,'" she said.
Debra Messing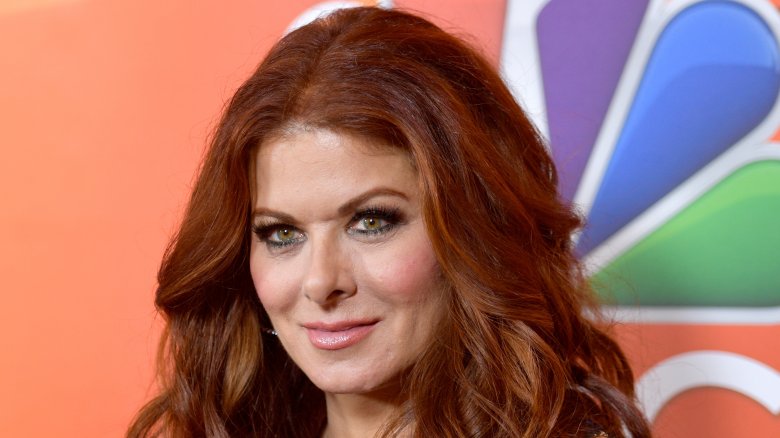 Getty Images
The big story that broke after Kelly's interview with the cast of Will & Grace was the dust-up over her questionable joke to a superfan over whether he "became gay because of Will." While the fan clearly didn't take issue with Kelly's tone-deaf attempt at humor, actress Debra Messing certainly did.
When an Instagram commenter suggested the cast appearing on Kelly's show was "a fail," Messing replied, "honestly I didn't know it was [Megyn Kelly] until that morning. The itinerary just said Today Show appearance. Regret going on. Dismayed by her comments."
According to Page Six, Messing's diss even drew the ire of some NBC higher-ups, who likely weren't keen on two of their stars publicly feuding. "Debra was told to cut it out by someone high up in the NBC Entertainment division run by Bob Greenblatt, via her agent or publicist," a source said. Messing's rep categorically denied there was any issue, stating, "No one asked us to do anything."
As of this writing, Messing's Instagram comment—and apparent feelings towards Kelly—have not been retracted.
John Oliver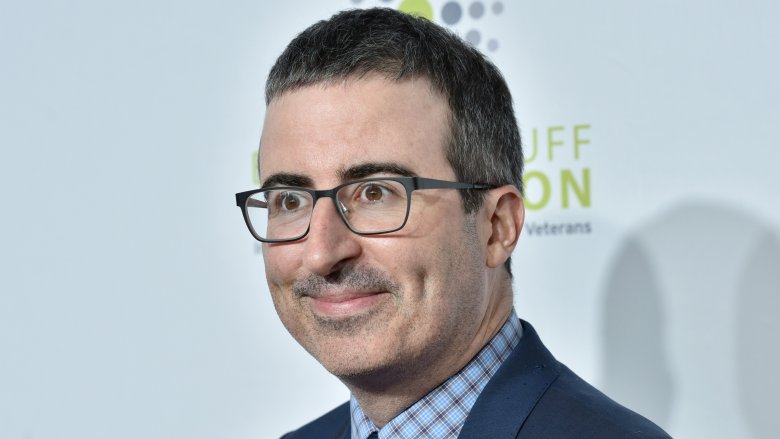 Getty Images
Last Week Tonight with John Oliver specializes in long-form comedic editorials that focus on a single subject. But sometimes, it only takes him few minutes to absolutely eviscerate a target, like he did with Kelly's claim that she hoped her new Today show would be a "unifying force" for "a world and a country that is incredibly divided right now."
In an echo of his Daily Show alma mater, Oliver proved his point by stringing together a montage of her previously divisive work at Fox News. In under two minutes, he revealed Kelly getting into heated arguments over controversial topics such as gay rights, the so-called "war on Christianity," her insistence that Santa Claus and Jesus Christ were white, the supposed "new Black Panther Party," the Black Lives Matter movement, voter fraud, the suggestion that the VMAs could lead to people just "openly having sexual intercourse on the stage," and much more.   
Without actually uttering a word against her, Oliver may have expressed his disdain for Kelly more clearly than anyone else on this list.
Samantha Bee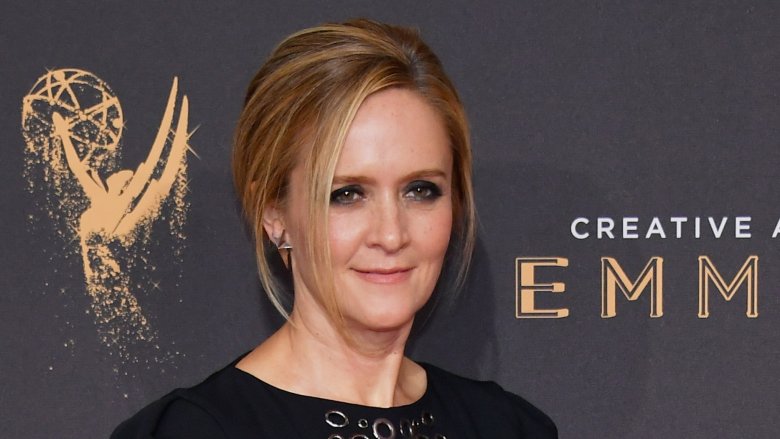 Getty Images
Though she once sarcastically praised Kelly for "using her mean girl superpowers for good," comedian Samantha Bee has also taken a few jabs at the former Fox News ratings champ. On one episode of her show, Full Frontal, Bee referred to Kelly as "the world's toughest Megyn," and poked fun at her attempt to wrangle the candidates during the first GOP presidential debate with her repeated and ineffectual use of the phrase "stand by."  
In an interview with the Santa Barbara Independent, Bee was all business. When asked how her work as an "infotainer" compares to the work of people like Kelly, specifically regarding the "balance of truth to entertainment," Bee replied, "I think it can be two things at the same time. From my personal perspective, we're more on the analysis than the hysteria side of things. I think that there's a cynicism there...But I think the deeper cynicism is in tricking people, and preying on people's gullibility to make a career for yourself. That's something I don't do, and something I would never do." 
Ouch. Someone call the burn unit; Kelly's on her way.
Trevor Noah and Michelle Wolf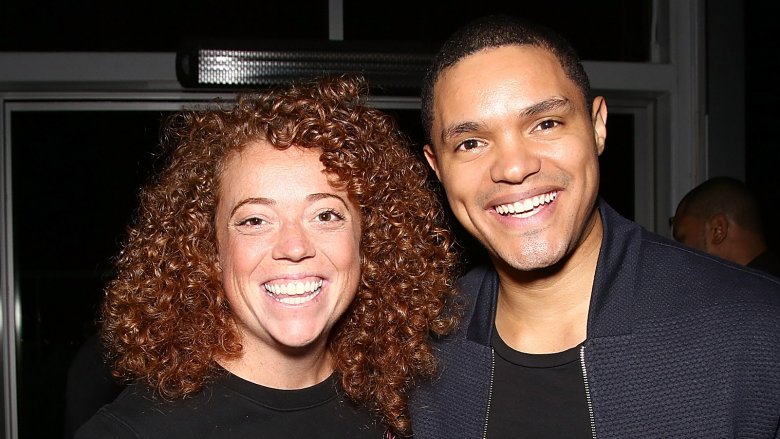 Getty Images
Under Jon Stewart, The Daily Show basically became a nightly rebuke of pretty much everything Fox News did that day, with a particular emphasis on pointing out the perceived hypocrisies of the conservative network's talking heads. Having assumed hosting duties, comedian Trevor Noah has continued the tradition, at times taking aim at Kelly.
In a particularly bruising segment about her "long-awaited" interview with Trump, Noah likened the Q&A to "one of those couple's baths that only exist in a Cialis commercial," essentially saying Kelly was way too soft on Trump after the months of public ugliness between them. Noah even goes so far as to say, "Megyn Kelly just got negged by Donald Trump!"
In another attack on Kelly, Noah and Daily Show correspondent Michelle Wolf took her to task over her interview with Russian President Vladimir Putin. "Seeing someone so conniving trying to manipulate the American public was disgusting" Wolf said of Kelly, later describing her as a "race-baiting puppet" and "the queen of the problem," according to Business Insider. Wolf wasn't finished. "Sorry, Megyn, you're not the new Barbara Walters," she said. "Maybe you thought doing this interview with Putin would be good, because he's so skilled at making journalists vanish. But Meggy, we still see you."
Jane Fonda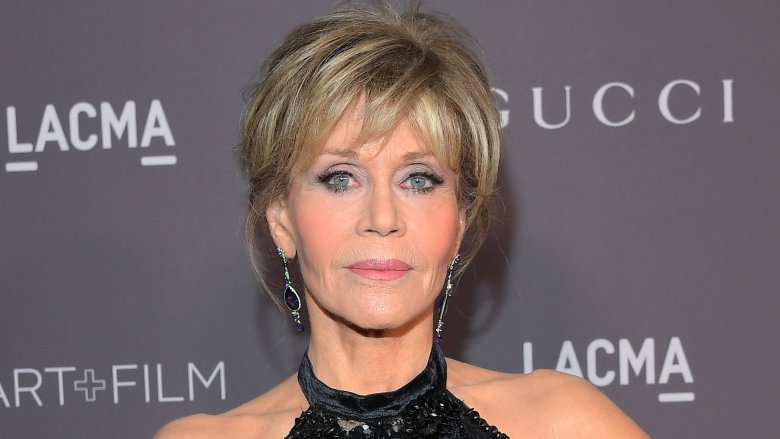 Getty Images
Actress Jane Fonda found herself in an awkward spot after a Kelly Today interview went awry. There to promote her film, Our Souls at Night, Fonda was caught off guard by Kelly's question about plastic surgery, which came seemingly out of nowhere. "I read that you felt you're not proud that you had work done. Why not?" Kelly asked.
After a long pause, accompanied by a glare that could melt steel, Fonda replied, "We really want to talk about that right now?" The moment went viral, especially after Fonda revisited it later that night in another interview with Entertainment Tonight Canada during which she said she felt "it was a weird thing to bring up" and that "it just seemed like the wrong time and place to raise that question."
Fonda would go on to throw shade a few more times before Kelly's eventual retort, delivered live on her show in January 2018. Though Kelly hung back and took several blows, she really let loose in her three-minute "A word on Jane Fonda" segment. Kelly dragged Fonda for refusing to talk about plastic surgery, despite the fact that the Oscar-winner has long described herself as a champion for older women's issues. 
But Kelly really went for the dunk when she said Fonda's name is "synonymous with outrage," unearthing the decades-old controversy over Fonda's remarks and actions during her protest of the Vietnam War. Yikes! 
Is it likely we'll ever see another live face-off between these two? Maybe. Do we absolutely want that to happen? You bet we do!
Newt Gingrich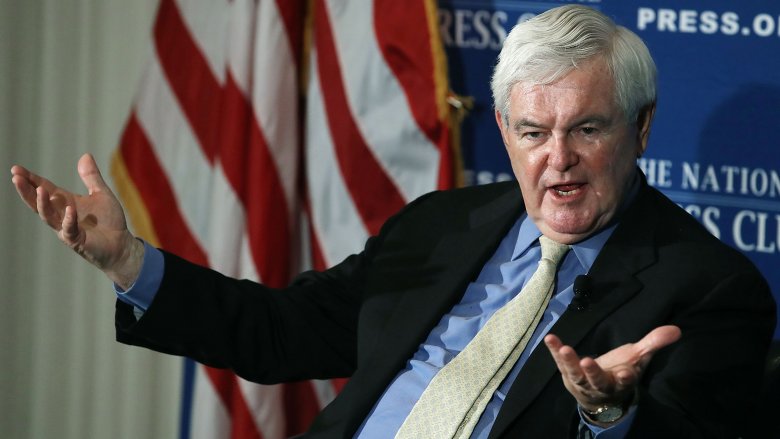 Getty Images
In a contentious Kelly File interview that took place two weeks before the 2016 Presidential Election, Newt Gingrich took an extremely defensive position toward the allegations of sexual assault and harassment that have been leveled at Trump. 
When Kelly brings up the Access Hollywood tape, in which Trump delivered his now infamous "locker room talk" remarks to Billy Bush, Gingrich goes off, accusing Kelly of being "unfair" and operating under "exactly the bias people are upset by." Gingrich then says to Kelly, "You are fascinated with sex, and you don't care about public policy. That's what I get out of you tonight."  
On Twitter, Gingrich doubled down: "For the record, @megynkelly was wrong, i don't have anger management issues. I do have media bias issues!" That same day, Gingrich attended the grand opening of then-GOP nominee Trump's Washington, D.C. hotel. At the event, Trump praised Gingrich for the interview. "Congratulations Newt on last night. That was an amazing interview," Trump said, according to The Washington Post. "We don't play games, Newt, right? We don't play games."
Gingrich later waved off a question by a Mother Jones reporter regarding the Gingrich-led effort to impeach President Bill Clinton over "a matter involving sex."
"It speaks for itself. It speaks for itself," the former Speaker of the House said.
Alex Jones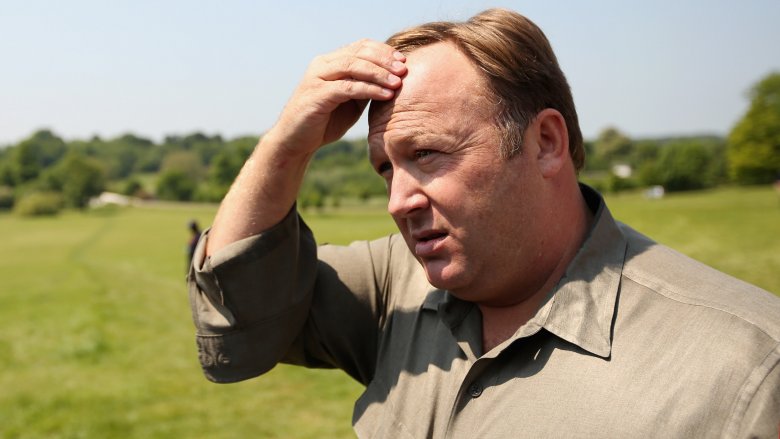 Getty Images
Out of all of the Kelly detractors on this list, Infowars founder and conspiracy theorist Alex Jones has to be the most ardent, which is surprising, considering the chance Kelly took with her own career by granting Jones a mainstream media interview in the first place. This is a guy who alleged the 2012 mass shooting at Sandy Hook Elementary School was a hoax, so imagine Kelly's surprise when Jones turned on her, leaking secret recordings he'd made of their entire, unedited interview in advance of Kelly's planned segment for Sunday Night with Megyn Kelly.  
Claiming he was "sandbagged" after being told by Kelly that the interview was "not going to be some gotcha hit piece," Jones continued his assault via his radio show. According to the Daily Mail, over the course of two days, Jones attacked everything from Kelly's physical appearance—describing her "painted-on joker smile" and "lawyer, sociopath eyes"—to the professionalism of her crew. "I felt like the lady that's the lead producer—nice Southern belle lady, older lady—is like somebody that leads you to the gas chamber, or to the hangman's noose, or to the electric chair," he said.
Jones also described Kelly's interviewing style: "Not feminine. Cold. Robotic. Dead." And for some reason, he added, "I felt zero attraction to Megyn Kelly. That's not an insult to Megyn Kelly. I talked to a lot of other folks that know her. They say, 'No. It's the same.' Because you're dealing with a sociopath? A psychopath? I don't know."
In a tweet, Kelly said that she found Jones' Sandy Hook hoax commentary "personally revolting," and after Jones' bizarre personal attacks on her in the wake of the interview, we wouldn't be surprised if she extended that sentiment to the man in general.    
Bill O'Reilly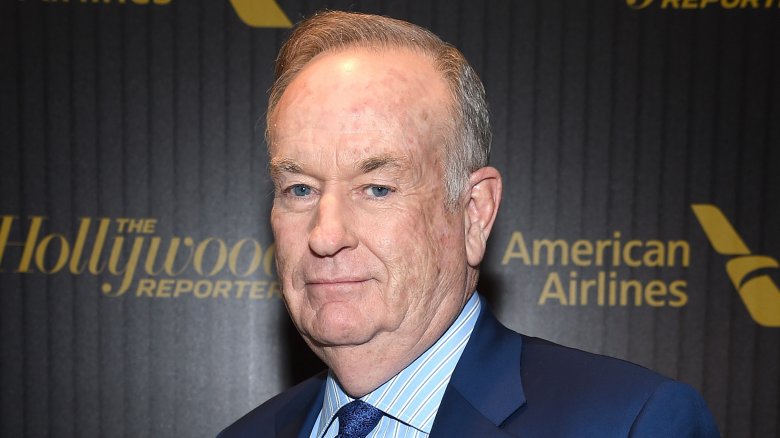 Getty Images
Former Fox News colleague Bill O'Reilly fired his first salvo at Kelly when he commented on her book, Settle For More, which in part dealt with her experience with the sexual harassment scandal that forced former Fox News President Roger Ailes to resign. When asked about Kelly's claims by CBS This Morning, O'Reilly admitted that while he hadn't read the book, he refused to take part in anything that would "make my network look bad."
On his own since-cancelled show (via The Cut), O'Reilly addressed the Ailes controversy again, not specifically naming Kelly, but saying, "If somebody is paying you a wage, you owe that person or company allegiance. You don't like what's happening in the workplace, go to human resources or leave."
Since then, Kelly and O'Reilly have been trading barbs in public. In an interview with The Blaze, O'Reilly was critical of Kelly's controversial interview with the aforementioned Jones, saying he would not have done it because it only helped to raise the conspiracy theorist's profile. Kelly took aim at O'Reilly's own sexual harassment scandals, even claiming she had complained about his behavior in an email to her former Fox News bosses. O'Reilly then released thank you notes that he'd received from Kelly over the years, and told Glenn Beck (via Deadline) that her recent attacks on him were "incomprehensible." 
Padma Lakshmi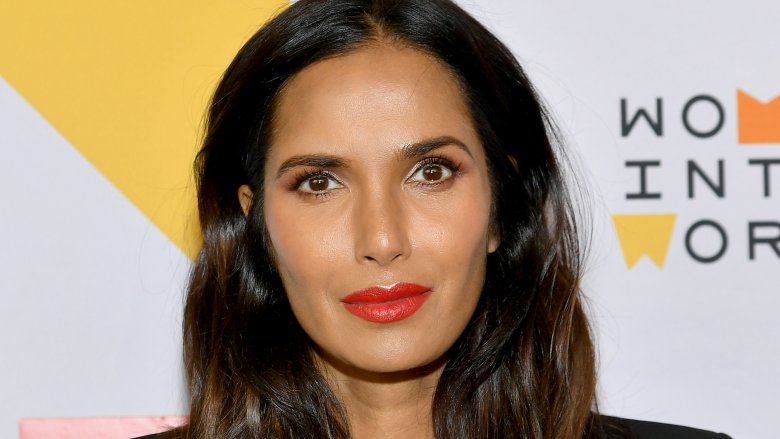 Getty Images
During an Oct. 2018 episode of the now-canceled Megyn Kelly Today, the former Fox News host drew ire after she claimed she didn't understand why blackface Halloween costumes would be considered racist. "What is racist?" she asked her panel. "You do get in trouble if you are a white person who puts on blackface for Halloween, or a black person who puts on whiteface for Halloween. Like, back when I was a kid, that was okay as long as you were dressing as, like, a character."
The online backlash over her comments was immediate. "I cannot believe the ignorance on this in 2018. You are on national television," former Top Chef host Padma Lakshmi tweeted. "You have a responsibility to educate yourself on social issues @megynkelly. This is so damaging." She also included a link to a Washington Post article about the racist history of blackface and a clip of Kelly's comments.
Kelly later apologized via an internal email to her colleagues at NBC. "Today is one of those days where listening carefully to other points of view, including from friends and colleagues, is leading me to rethink my own views," Kelly wrote (via CNN). "I realize now that such behavior is indeed wrong, and I am sorry. The history of blackface in our culture is abhorrent; the wounds too deep."
Sarah Silverman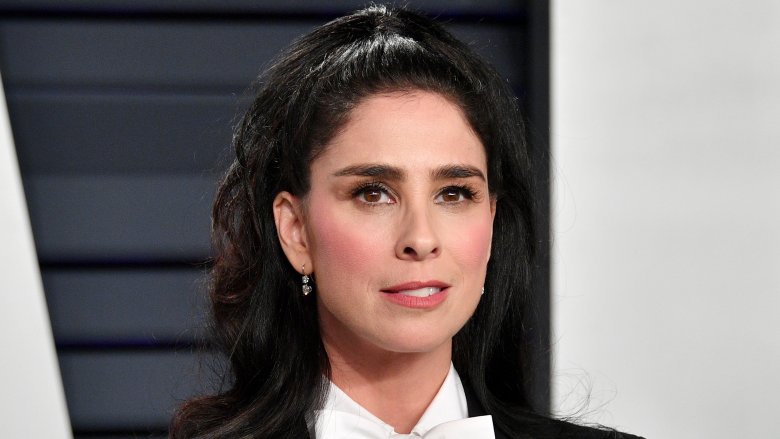 Getty Images
Megyn Kelly found a new enemy in actress and comedian Sarah Silverman after the pair exchanged heated words on Twitter. It started with tweet from President Trump in which he mocked Minnesota Sen. Amy Klobuchar for making her presidential bid announcement in a snowstorm. Although Klobuchar specifically used the term "climate change," Trump errantly claimed she spoke of "global warming," a distinction that was not lost on Silverman. "No point in explaining how mind blowingly stupid this tweet is so I'm just gonna go with F*** YOU," she tweeted in response, adding, "Eat s***, you greedy t**t."
To which Megyn Kelly replied, "This woman wants to star in children's movies produced by Disney. (And just did, in Ralph Breaks the Internet.)" Silverman shot back, "It's true! I am a blue explicit often political comedian and also love doing voices for children. I know it's easier if people are one thing but no one is, not even you! We all have many sides and I think that's ok. Peace Ma."
Silverman then followed up with, "Ps I'm more offended by a president who denies a real threat 97% of scientists beg him to take action on while creating a fake threat out of at-risk brown people at the border." As of this writing, Kelly offered no more comment on the matter.