Rudy Giuliani's Ex-Wife Piles Onto His Legal Woes In Brutal New Lawsuit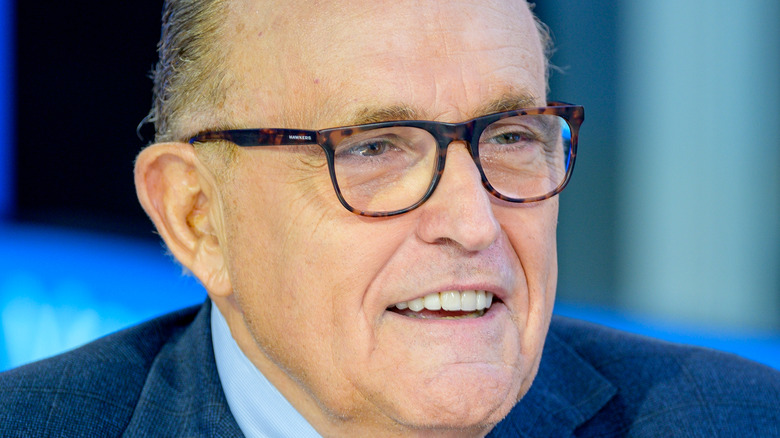 Roy Rochlin/Getty Images
Rudy Giuliani is facing yet another lawsuit and this time it's from his ex-wife, Judith Nathan. The couple separated and Nathan filed for divorce in 2018 after 15 years of marriage, according to Page Six, but the settlement was definitely not an easy one as the pair had over $30 million in possessions and assets together. They came to an agreement in 2019, but the terms remained confidential.
In an interview with New York Magazine, Nathan opened up about her divorce from and her opinion on her ex-husband, saying, "The man that he is now is absolutely not the man he was when I married him." She continued, "For a variety of reasons that I know as a spouse and a nurse, he has become a different man."
Giuliani has been under fire for spreading political lies and supporting both former President Donald Trump and rioters after the Jan. 6 capitol attack (via Independent). In 2021, Giuliani had his law license revoked in New York after making false claims about the 2020 election, according to The New York Times, and his D.C. license was suspended shortly after that. And while his divorce from Nathan seemed to be settled in 2019, Giuliani's ex-wife is now adding to the former lawyer's legal struggles by filing a brutal new lawsuit against him.
Judith Nathan is suing Rudy Giuliani for withholding funds from their divorce settlement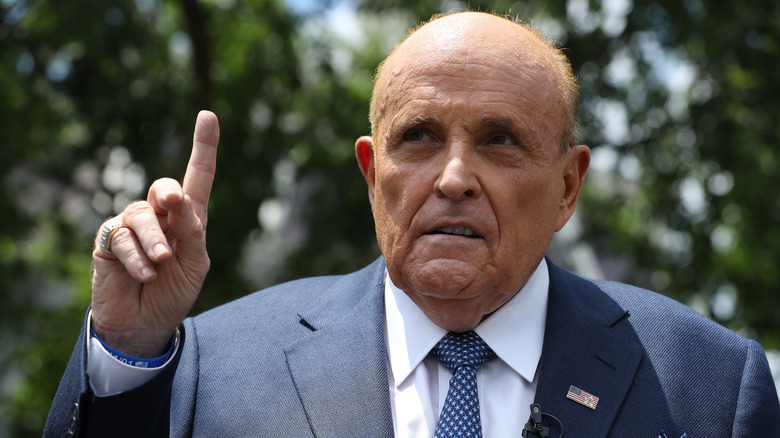 Chip Somodevilla/Getty Images
Judith Nathan is not holding back when it comes to the money her ex-husband, Rudy Giuliani, owes her from their 2019 divorce settlement. According to Page Six, Nathan is suing Giuliani for $262,000 and is demanding that he go to prison if he doesn't pay her in full. The money was allegedly supposed to go towards things like their private club and West Palm Beach house. Nathan claims that Giuliani has randomly paid her over the past few years, but that one of his checks was rejected due to "insufficient funds."
The legal documents claim that if Giuliani does not pay Nathan in full and with interest, he may be arrested and face prison time. Nathan is confident that her ex-husband has the funds to pay up and said, "He owns multiple properties in New York City and Palm Beach [and it seems] he has significant earnings from his media-related contracts and deals."
According to the Daily Mail, Giuliani is also currently being sued by Dominion Voting Systems for $1.3 billion after insisting their voting machines were not counting accurately on purpose. It's unclear what the former lawyer's financial situation is at the moment, but his ex-wife doesn't appear to have plans to back down anytime soon.