The Changing Looks Of Rob Kardashian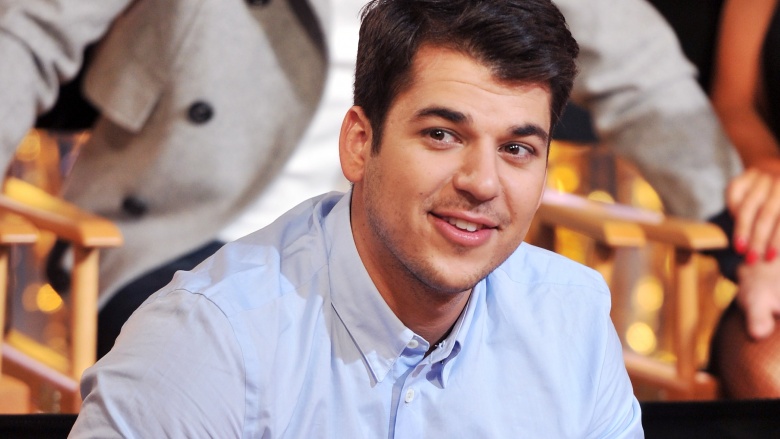 Getty Images
Rob Kardashian is the anti-Kardashian. That is, he shuns the spotlight. He doesn't make like most of his sisters—except for maybe Kendall—and live his entire life in front of the cameras or on social media. Instead, Kris Jenner's sole son has become a bit of a recluse. Perhaps that's due to his alleged weight gain, which his sisters Kim and Khloe have been vocal about in the press because of course. But once upon a time, Kardashian was quite visible and a fixture on the Hollywood scene. While he has been largely absent from view since 2013 or so, he's still a hot topic since he's such a mystery. Let's revisit some of his memorable looks. Miss you, Rob. Mean it.
Baby face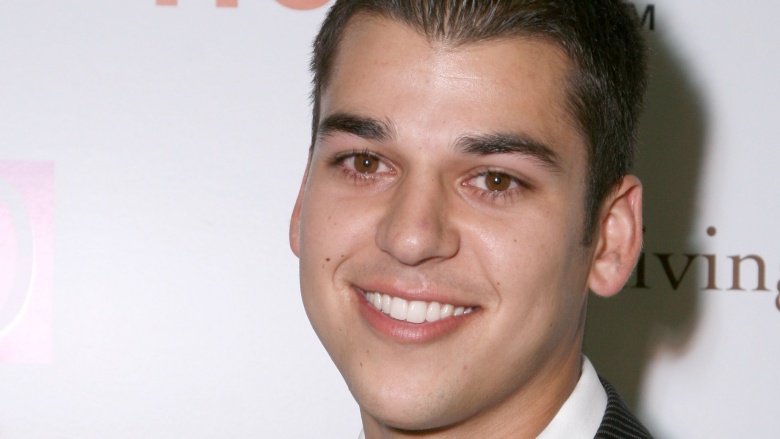 Getty Images
Back in 2007, Kardashian had quite the baby face, framed by his delightfully bushy brows and hair. But check out that smile. He and big sis Kim have the exact same grin. In fact, they have the exact same face shape. It's unkanny, er, uncanny.
Skinny 'stache and a soul patch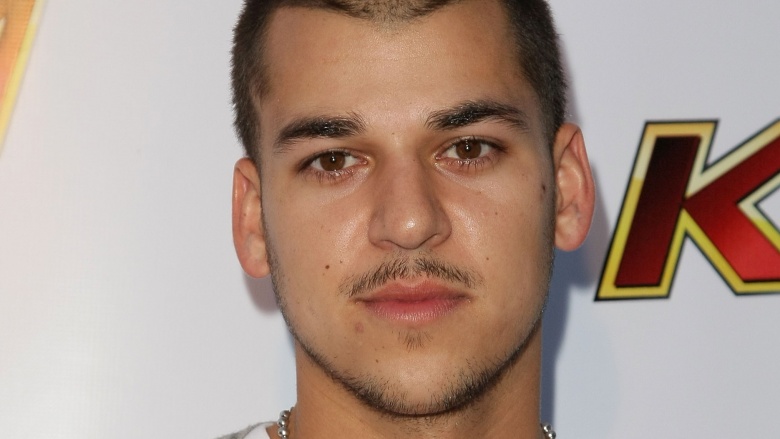 Getty Images
In 2008, Kris Jenner's only son demonstrated his DNA. Like his sisters, he wasn't afraid to change his look or experiment with his style, mainly when it came to his locks. He went close-cropped and rocked a skinny 'stache with a tiny soul patch and an aspiring chin strap. It was a lot of facial hair styles rolled into one. Yet he made it work.
Boyishly blinged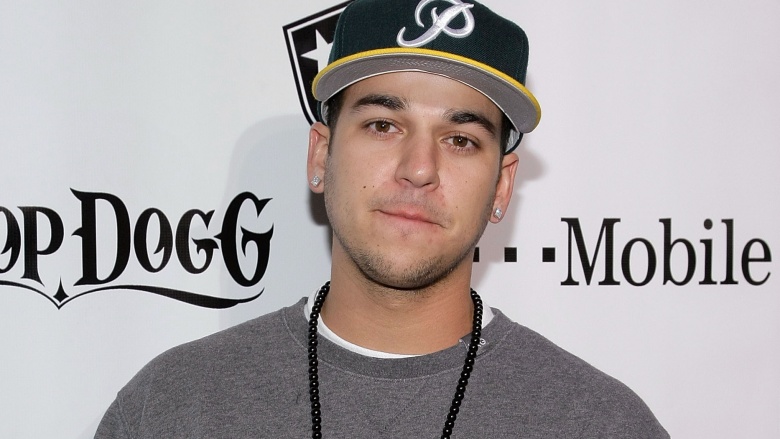 Getty Images
In 2009, Kardashian once again displayed his fashion sense. He accessorized well, rocking a baseball cap and bling in both of his ears. He was quite a fresh-faced cutie, wasn't he?
Boy no more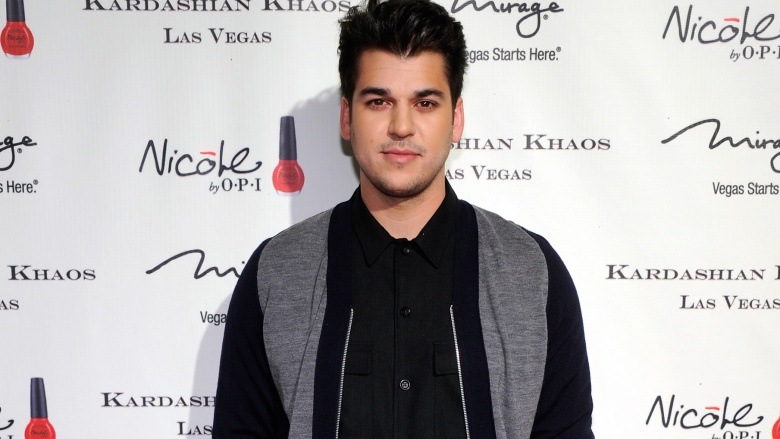 Getty Images
When 2011 hit, Rob began rocking a more grown up look. He grew out his oft-shaved head and showed off those glossy raven locks...his family trait. His street style was also casual and relaxed.
A dancing star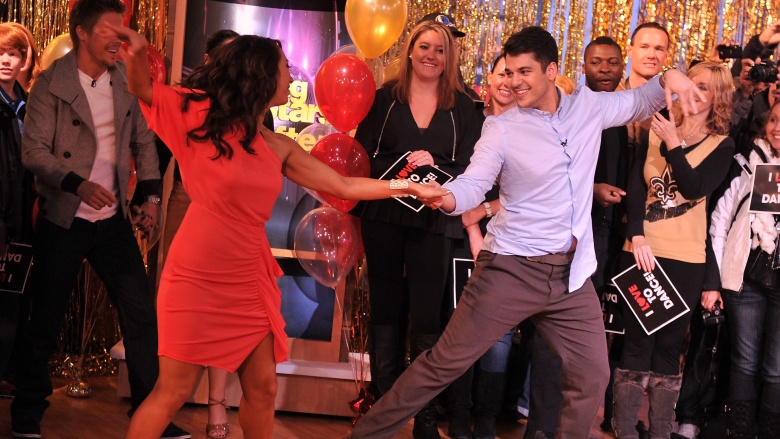 Getty Images
Way back when, Kardashian competed on Dancing With the Stars. He was a totally cute and eligible bachelor, with serious rug-cutting ability. He also gave off the vibe that he was having fun while being the center of attention.
Nerdy cute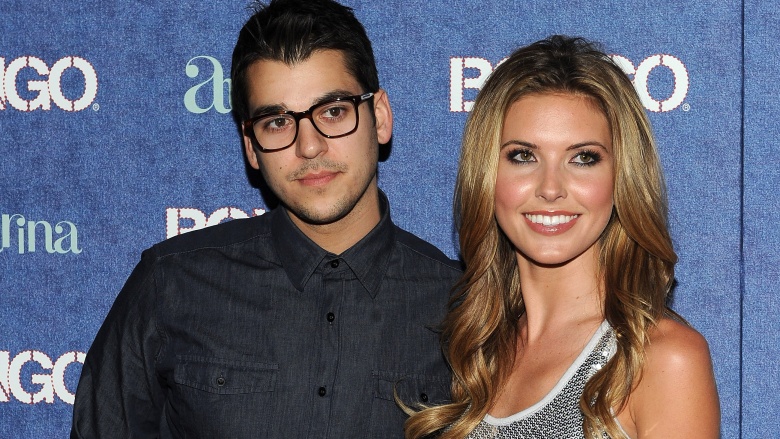 Getty Images
Rob was quite a cutie patootie with his nerdy black specs, which he wore in 2011. That pretty much feels like his peak year. He actually looks better than reality star Audrina Patridge, who flanked him in this photo.
The way he was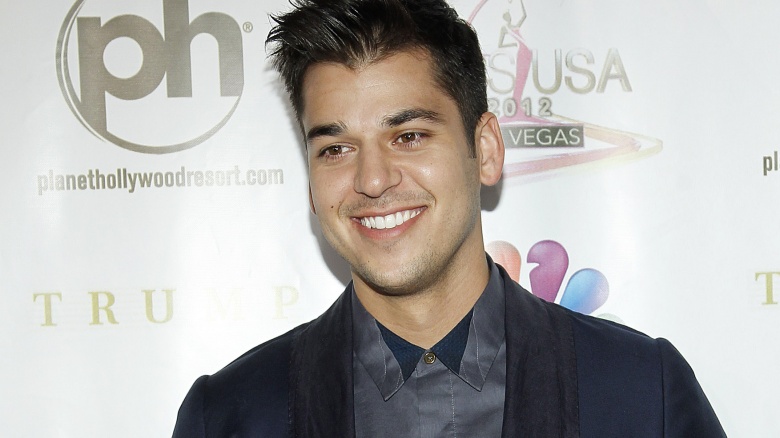 Getty Images
2012 was the last year that Kardashian felt like a public figure who regularly landed on our radar. He has since faded from view, with TMZ snapping shots of him in an often unflattering light, suggesting he has gained a lot of weight while in seclusion. But here he is in this photo...the way he was. Rob was a handsome catch.
Right now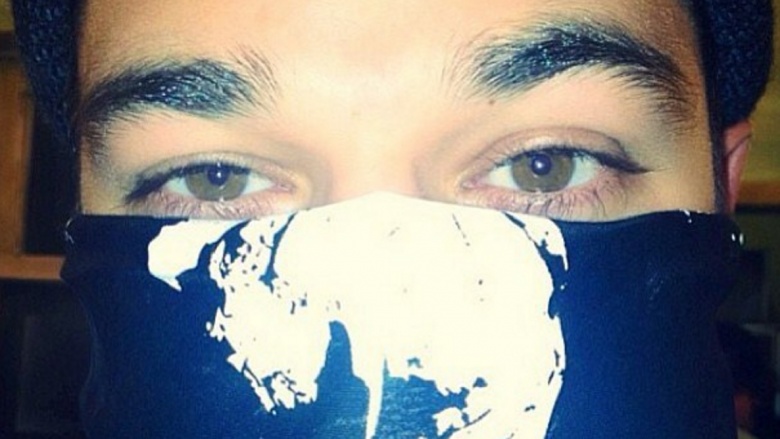 Rob posts and then deletes Instagram photos. His IG is hardly a publicly perused record of his life, unlike other members of his family. He posted this image of his mouth covered up, with only his intense eyes and thick brows visible; at least we can assume that it's him, since you never really know. He has some pretty amazing lashes, by the way. While he's taken a lot of flack for his reported weight gain, the eyes are the windows to the soul, and we get a keyhole view into his. There's a bit of sadness there, but as is often the case with Robert, we only see what he allows us to see.